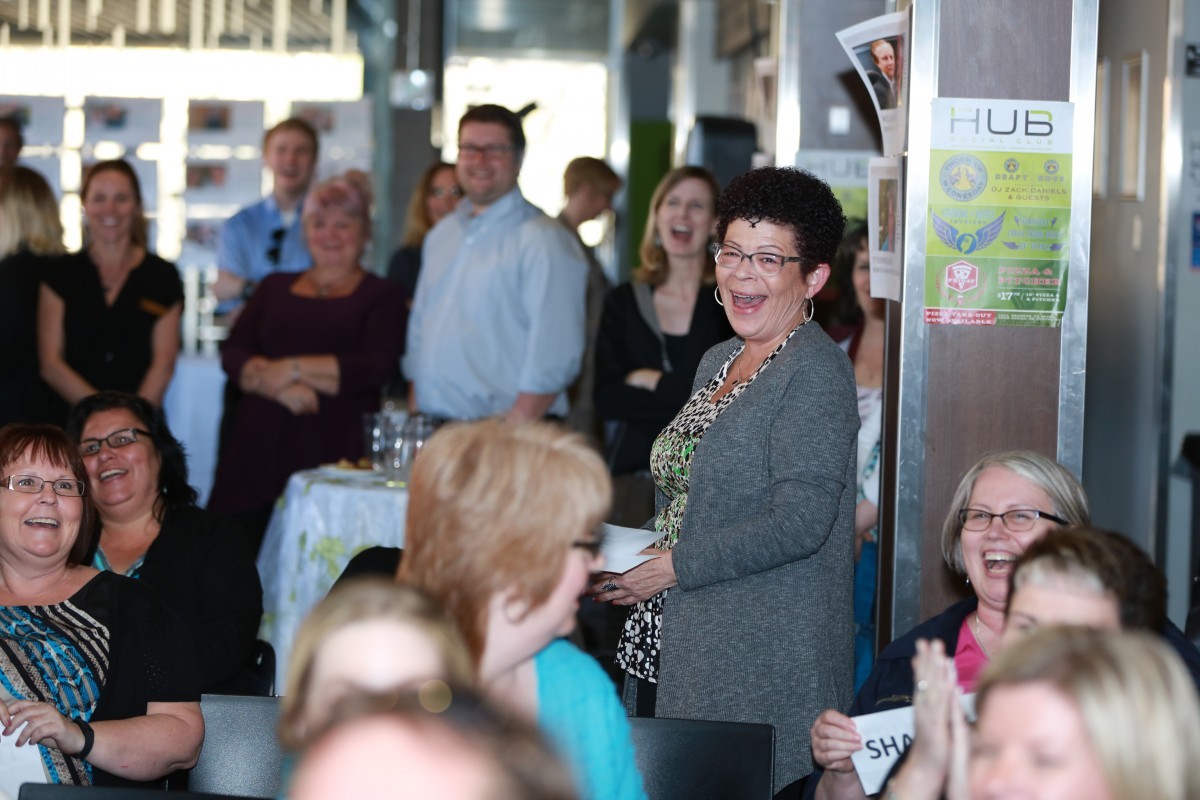 Awards of Excellence celebrates nominated support staff
Nominees recognized for outstanding contributions
May 16, 2016 —
The annual Awards of Excellence celebrates the stellar accomplishments, initiatives and teamwork demonstrated by our outstanding support staff.
This year, over 40 support staff are nominated for an award.
To celebrate the nominees, the learning & organizational development (LOD) unit, human resources, organized an interactive social event at The Hub restaurant.
At the event, nominees were recognized for their accomplishments and networked with colleagues. People also played fun interactive trivia games, such as, naming as many campus buildings as possible within one minute. A crowd favorite was guessing whether a quote came from Prime Minister Justin Trudeau or Canadian actor William Shatner.
David Grad, facilitator and programs coordinator, LOD, organized the event with colleagues, in addition to the follow-up survey. Grad says, "We received positive feedback on the event. Community members told us they want to celebrate. honour and recognize all who are nominated."
Early June 2016, the award winners will be announced in an upcoming UM Today story.