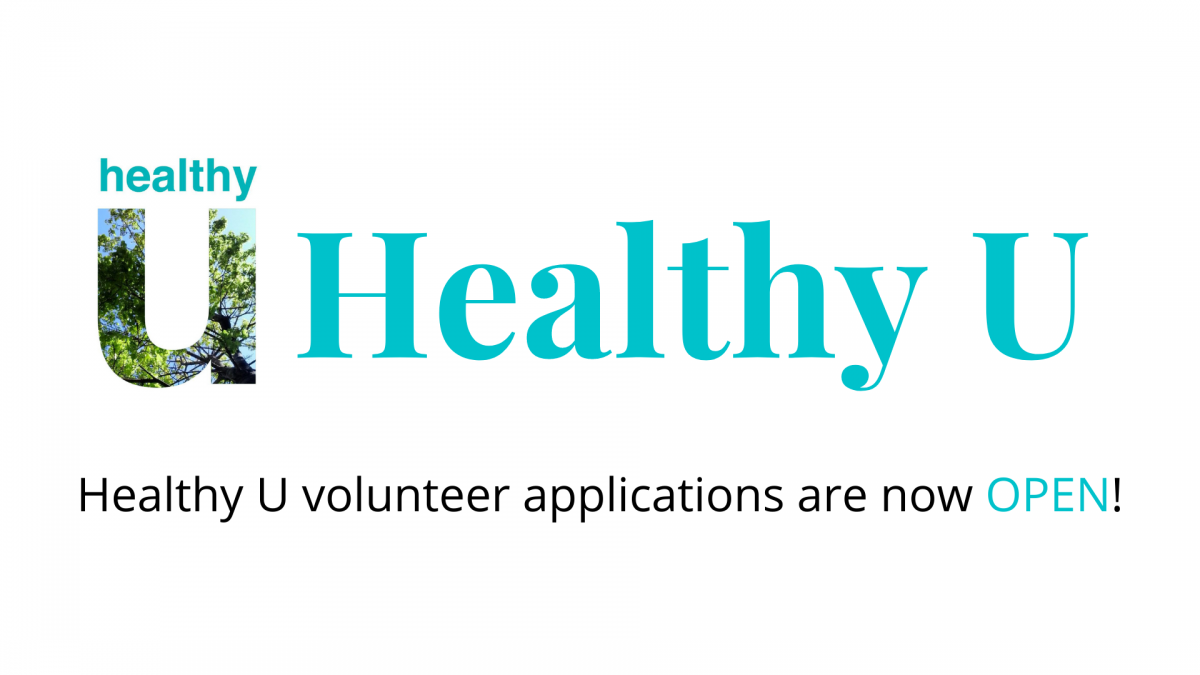 Apply to be a volunteer peer educator with Healthy U
Gain valuable training and contribute to health promotion on campus
March 7, 2022 —
The Health and Wellness Office and the Student Counselling Centre (SCC) are looking for motivated and engaging students to be volunteer peer educators with Healthy U. Applications are due by March 31, at 11:59pm CST.
Joining Healthy U is an opportunity to gain valuable training and contribute to health education and health promotion on campus. Founded in 2015, Healthy U has helped create many peer-led workshops on a variety of health issues like healthy sexuality, substance use and mental health.
"The Healthy U program is a great way to get involved with the university community and contribute in a fun way," says Healthy U volunteer Jayden. "The support from both the leaders of the program and fellow volunteers provides a great sense of belonging, while the nature of the projects and tasks allows for lots of creativity. I've had an incredibly rewarding experience!"
"The Healthy U leadership team does not just talk the talk, but they walk the walk," volunteer Sydney says. "They incorporate mental health check-ins and meditation, and they truly value and support students' health. It is evident that Healthy U strives to create the most inclusive and supportive environment possible to make all students feel safe contributing their ideas and sharing their experiences. Being a part of the Healthy U team has been a blessing."
The Healthy U program is run by the Health and Wellness Office and the SCC. Students who are accepted into Healthy U receive training from SCC counsellor Kayla Tessier and Bryanna Barker, health and wellness educator and registered psychiatric nurse.
"Working with our Healthy U peer educators is one of the best parts of my job; I learn so much from them," Barker says. "To be able to educate, support, and collaborate with the volunteers and our UM students is hugely rewarding. I'm so excited to meet this new group of volunteers!"
"Being part of the Healthy U community has been an incredibly fulfilling journey," Tessier says. "Working alongside dedicated volunteers to bring programming and content to UM students has been an opportunity for continued learning for all of us. I'm so thankful for the experience!"
If you're looking to connect with your peers on topics vital to student health, apply to be a Healthy U volunteer on the Healthy U website.
For any additional questions or application information, please contact:
Bryanna Barker, Health and Wellness Educator, healthandwellness [at] umanitoba [dot] ca.