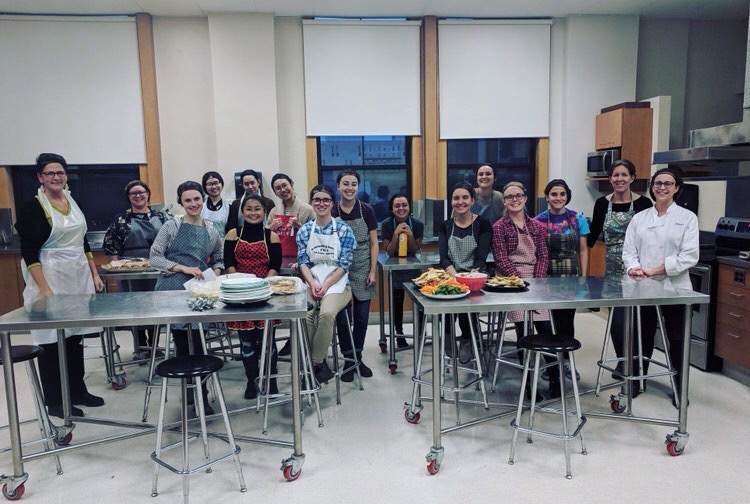 Apply now for a Success Through Wellness Grant
January 6, 2020 —
The University of Manitoba is committed to helping improve the mental health and wellbeing of its community. One way it's doing so is by offering a second round of Success Through Wellness Grants. Staff, faculty, and students can all apply for a grant to fund an initiative or program that will improve the mental health and wellbeing of the UM community during the 2020-21 academic year. Some of the programs that were funded previously were the Music and Wellness speaker series, Brain Food Dinners, and STEAM wellness programming.
"These Success Through Wellness Grants are a great way to get people thinking about ways to improve the University environment and take ownership for their own mental health and wellbeing," says Don Stewart, executive director, student support, and co-chair of the Champions for Mental Health group. "It is also a great opportunity for people to identify new and creative ways to work together and build community. We have been very pleased with the positive outcomes of the previously funded projects, and are looking forward to seeing the new proposals in February."
People are encouraged to come up with an idea that will both engage the UM community to foster positive mental health and wellbeing, and create a supportive learning and work environment. Successful projects must also align with recommendations from the UM mental health strategy, Success Through Wellness.
Grants of up to $10,000 are available to students, staff and faculty from all campuses across the University of Manitoba. Projects can be new initiatives or enhancements to existing programs with a proven track record.
Applications close February 3, 2020, and grant recipients will be announced in the spring.
Visit the Success Through Wellness Grants webpage for information on submitting your proposal and to learn more about what has been done over the past five years by reading the Success Through Wellness 2014-2019 Implementation Report. If you're interested in sharing your feedback, or being a part of the next phase of the U of M's mental health strategy, visit the mental health on campus feedback webpage.