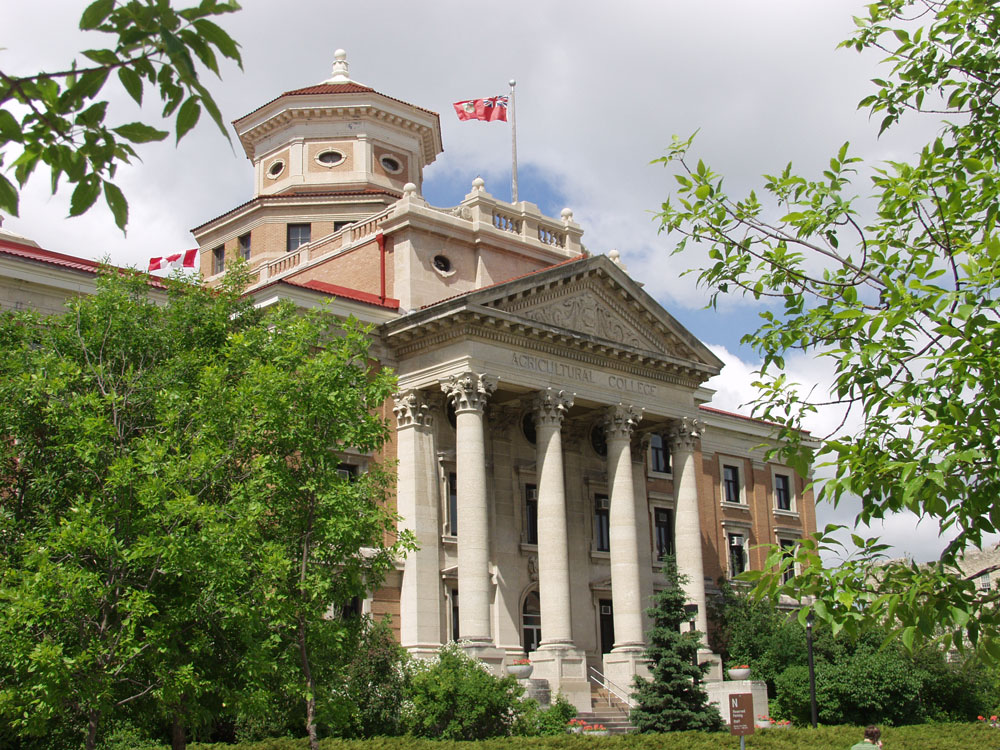 A guide to caregiving during COVID-19
Working-from-home supports can include sharing the load, prioritizing self-care and well-being
May 6, 2020 —
Single parent of three children, full-time UM student and Faculty of Law employee, Debra Illsley has been trying to find a healthy balance between work life, parenting and homeschooling.
"These past few weeks have been quite busy and a bit stressful," says Illsley.
Since the closures of all daycares and schools in March, Illsley has been home with her children aged seven, six and 22 months old. Besides working full time, she also finished the academic term remotely.
Illsley has been trying to find her 'groove' in the last month, since once-simple tasks such as grocery shopping are now difficult. As a single parent following social distancing practices, she now has to rely on delivery or click and collect services.
She is also supporting her children's French immersion learning with only basic knowledge of the language.
"Navigating this new normal has been one of the biggest challenges of all," Illsley says.
A juggling act: working from home and caregiving
Staying mentally healthy while staying home and balancing multiple roles may involve navigating new schedules, new expectations and new emotions. Working from home and caring for loved ones may be particularly challenging. It can be stressful and overwhelming. We may feel like there are not enough hours in the day.
Arlana Vadnais, employee wellness specialist and parent to two children encourages UM employees to practice self-care for good mental health.
"Caregiving and working may feel like a whirlwind right now, and it can be stressful to dealing with so much uncertainty. It is more important than ever to do what you can to prioritize your well-being, as the caregiver."
With so many of our regular schedules and habits being changed, it is important to deliberately include wellness-related activities, such as exercise, proper hydration and good nutrition.
Juggling work responsibilities from new home offices while caring for and teaching children is the new reality that many faculty and staff are trying to balance. We may have other colleagues who are caring for elders, and those in the sandwich generation who are taking care of both parents and children, Vadnais says.
Find a schedule that works for you
Working your typical schedule may no longer be possible with children or elders at home.
Waking up early or working when the kids are sleeping may now be your new normal, not to mention the increased potential for disruption with your family, roommates or pets around.
Employees are encouraged to speak with their supervisors about flexible work arrangements that work for both you and your family.
Try setting up a schedule that works for you, and keep in mind that flexibility will be key.
For those with children, remember that your children's world has also been turned upside down, and they may behave differently than usual as a result. Providing children with patient, empathetic care and a consistent schedule—as much as possible—can help them feel more safe and settled. Just as you do, they will need additional self-care and support as this situation unfolds!
Above all, cut yourself some slack—we're all trying to figure out our new normal, which is difficult with things changing constantly.
Dressing casually for a meeting? Video meeting interrupted by a child or pet? Letting your kids watch double their normal allotment of TV? Remember that everyone else is experiencing this for the first time too: laugh it off, take a deep breath and reset if needed.
Stay connected
The COVID-19 situation can feel isolating even if you're home with your family. Staying connected to extended family, friends, coworkers and other social networks can help you maintain your resilience and increase your feelings of well-being.
Are there co-workers that you regularly meet for coffee? Try organizing a Microsoft Teams virtual coffee break using Office 365, or similar technology, to catch up. Know someone who is living alone or who might be struggling? Reach out to let them know you are thinking of them or invite them to chat. Not only might you make their day, but you will feel more connected as a result.
Think about organizing a weekly virtual meet-up for parents, caregivers or people who live alone to share your stories and common parenting experiences.
"There are studies showing that people feel more connected when they use video chats or phone calls as opposed to reading an email or text," says Arlana Vadnais.
"For managers, instead of just emailing, think about scheduling a time where you can have that kind of water cooler chat and just connect with each other, the way we normally would in an office environment."
The offices of Undergraduate Medical Education (UGME) and Postgraduate Medical Education (PGME) Student Affairs have partnered to offer a weekly Zoom rounds to help Rady Faculty of Health Sciences staff, students and faculty keep connected and resilient during this time.
Consider creating a similar group within your faculty or unit.
Tools and resources available
Support and resources are also available through the employee and family assistance plan (EFAP). The program has a range of resources and counselling services available with many covering COVID-19 related topics.
The EFAP is free to all UM employees and their dependents and is completely confidential. Immediate help is available 24/7/365.
The Province of Manitoba has recently launched a new virtual therapy program called AbilitiCBT, available to all residents of Manitoba age 16 or older experiencing mild to moderate symptoms of anxiety due to the pandemic.
Coming together to support each other
Though Debra Illsley has found this time challenging, she is grateful that her family is safe and healthy—and she is also thankful for the support she has received from her colleagues.
Not only have colleagues been understanding of Illsley's new work arrangement, they have also been quick to offer help outside of work by translating French homework and running errands so Illsley doesn't have to venture out to stores with her kids in tow.
"I am very fortunate to work with such amazing people within the Faculty of Law who have lent their support as both colleagues and friends," says Illsley.
"I am grateful and appreciative of such amazingly kind gestures, as they have given me the chance to be able to navigate these trying times and enjoy the small moments with my kids, all while keeping as much of my sanity as I can."
The EFAP is available over the telephone, in person, through e-counselling sessions, video counselling, first chat, and self-directed text-based resources. To manage your services, visit www.workhealthlife.com. Online e-counselling is available at: www.shepellfgi.com/ecounselling.
Phone numbers for immediate and confidential assistance 24/7/365:
English: 1-800-387-4765
French: 1-800-361-5676
If you require work accommodations to accommodate family care needs, please speak with your supervisor to see what options are available.