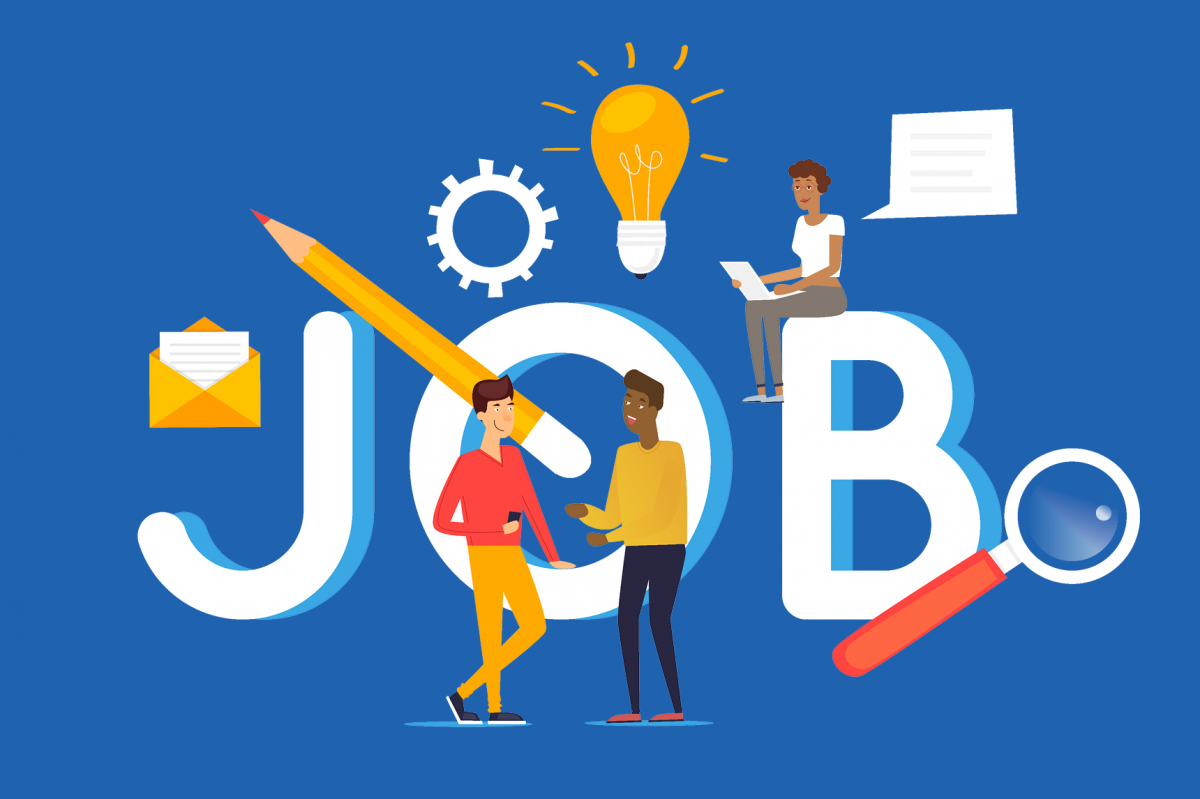 6 strategies for an effective summer job search
Career Month is November 1-30, 2021
November 1, 2021 —
Though it's only November, it's not too early to start searching for summer work. Many employers begin recruiting months in advance and summer jobs for 2022 are already posted on Career Connect! Here are some strategies to support an effective summer job search:
CONNECT DIRECTLY WITH EMPLOYERS OF INTEREST
By reaching out to employers directly, even when there are no current postings on their website, you are accessing the 'hidden job market'. Many employers prefer to recruit from their network and referrals, and by viewing resumés already on file. When connecting directly with employers you demonstrate that you are interested in their organization. Inquire about opportunities and provide them with your resumé. By doing this you may end up saving the employer the time of having to post a job.
If you need help identifying employers in your industry of interest, view industry and employer directories and meet with a Career Consultant.
ACCESS YOUR UM CAREER CONNECT JOB BOARD
There are many job boards to use to support your search in the 'visible job market', but Career Connect is specifically geared to you as a U of M student! Employers who approach the university wanting to hire a student or recent graduate will often post here. Some other opportunities, those not posted on Career Connect, are noted in Career Services' Get Hired weekly articles.
APPLY TO STUDENT JOB PROGRAMS
You can apply to government student positions offered through Canada's Federal Student Work Experience Program (FSWEP) and Manitoba's STEP Services. Tip: if you have applied into the STEP or FSWEP portals, connect with the federal and provincial departments you are interested in to see if they are hiring and to indicate your interest. This gives employers an opportunity to also seek you out within those portals.
Other summer positions, while not in government, are sometimes funded by government. These include the Canada Summer Jobs Grant (where postings can be found on a range of job boards including the Canada Job Bank) and Manitoba Green Team. For any employers listed, you can reach out directly to learn more about positions and hiring.
Many sector councils and industry groups, like ECO Canada, also coordinate student job and internship programs so check the websites of those groups relevant to you. To learn about industry groups, visit the UM Exploring Occupations Library (Labour Market Information section of each page), the career compass associated with your major, or meet with a Career Consultant.
Regardless of what student job program you are exploring, we recommend you also reach out directly to specific employers of interest!
USE INDUSTRY-SPECIFIC JOB BOARDS TO FIND POSTINGS GEARED TO YOUR INTERESTS
Many professional and industry associations host job boards to support their members. Use these boards to support a more targeted job search. Use the UM Occupational Library to discover industry job boards by occupational area. When using job boards and searching the 'visible job market' it's also important to know what you are looking for (i.e. familiarity with position titles); for support with this speak to a career consultant.
ATTEND CAREER FAIRS & EMPLOYER INFO SESSIONS
Some employers like to recruit for summer positions at career fairs or promote their opportunities at an info session. Career fairs, like Career Services' Annual Career Fair on January 20th is geared to all students and includes a wide range of organizations looking to connect with students. At employer information sessions, representatives share details on their recruitment process and upcoming opportunities. These sessions happen throughout the year and sessions are promoted on the Career Connect events calendar.
CONSIDER VOLUNTEERING as a bridge to employment.
Volunteer work is another great way to give back to your community while developing career-related skills, knowledge and industry exposure! For example, if you are interested in a career in mental health counselling, consider volunteering with organizations like Klinic, Kids Help Phone or Palliative Manitoba. Or, if you are interested in a career in web development you may consider volunteering with non-profits who need support with their websites. Also note that volunteering can be a bridge to paid employment with an organization; consider volunteering within those organizations and industries you want to work for in the future! Unsure where to look for volunteering or what types of volunteer roles to consider? Meet with a Career Consultant!
Job search can be a lengthy process and starting early can be critical. For assistance with searching for a summer job, part-time work during the school year, or a job post-graduation, connect with Career Services!
This article is a part of the November 2021 Career Month series. To view all of the Career Month initiatives including events, articles, and tips click here.