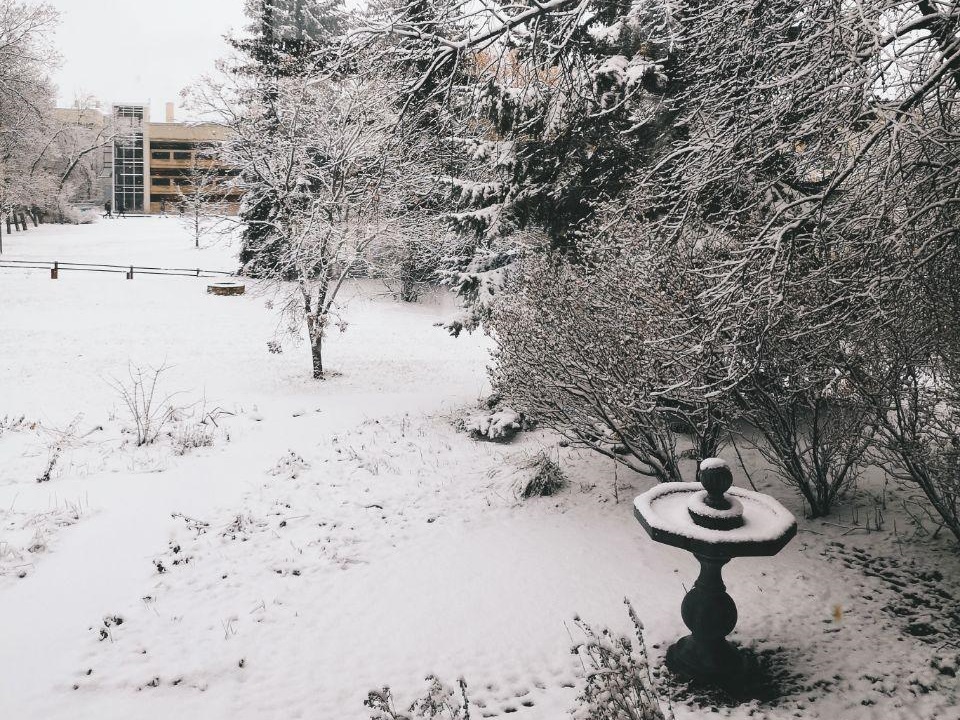 Get to Know UM's Student Support services
Explore Student Services at Bannatyne and the Spiritual Care and Multi-Faith Centre at Fort Garry
January 16, 2023 —
Being in university is a time of new beginnings, challenging experiences and life-changing events. Making your mark on the world takes a collaborative effort and there are support systems in place to help you. Here are two of UM's Student Support units geared towards helping you succeed academically and personally at every step in this journey.
Student Services at Bannatyne Campus
Student Services at Bannatyne Campus (SSBC) is the service hub for supports and referrals directed to students at the Bannatyne Campus. Working closely with each person, they develop individualized plans to connect you to the support and resources you need on and off campus.
Their commitment to supporting personal wellness and academic success is rooted in providing comprehensive support to all Bannatyne students despite many student supports being based at the Fort Garry Campus. You can connect with SSBC through one-on-one appointments, but different levels of engagement are also available through groups and workshops, and self-directed programming depending on your needs.
SSBC operates separately from all academic and administrative units, therefore you can feel assured that you're  accessing confidential services where your privacy is the greatest priority.
Contact SSBC at (204) 272-3190 or by email at bcstudentservices [at] umanitoba [dot] ca to schedule an appointment today.
Spiritual Care and Multi-Faith Centre
 The university experience is a significant transition in a person's life and spiritual wellness can be essential to this process. UM's Spiritual Care and Multi-Faith Centre can support you as you continue to grow and develop your framework of beliefs. Their support is available to you, whether you identify as spiritual, religious, atheist or agnostic. Your values are valid and affirmed regardless of your background and they provide care tailored to you.
The centre offers one-on-one confidential support to students with spiritual care providers from a variety of traditions not only related to religion, but also to philosophy and world view. Students have opportunities to connect with chaplains, Indigenous Elders and active faith groups.
The Spiritual Care and Multi-Faith Centre also delivers workshops and programming that revolve around spiritual health and wellness education, especially through the lens of current events and challenges around the world. They recognize that intergroup and interfaith dialogue is at the heart of equipping people to cope with their own challenges while respectfully engaging with others of different beliefs and values.
Wisdom Wednesdays, an interfaith speakers' series, welcomed members of the UM community to pause and reflect on different topics then looked ahead to diverse ways of responding to these topics. You can access these recordings on the Spiritual Care website.
To access direct support from Spiritual Care, request an intake appointment by contacting the office by email: spiritualcare [at] umanitoba [dot] ca or phone: 204-474-8721. You can also visit their new location on the fifth floor of UMSU University Centre.