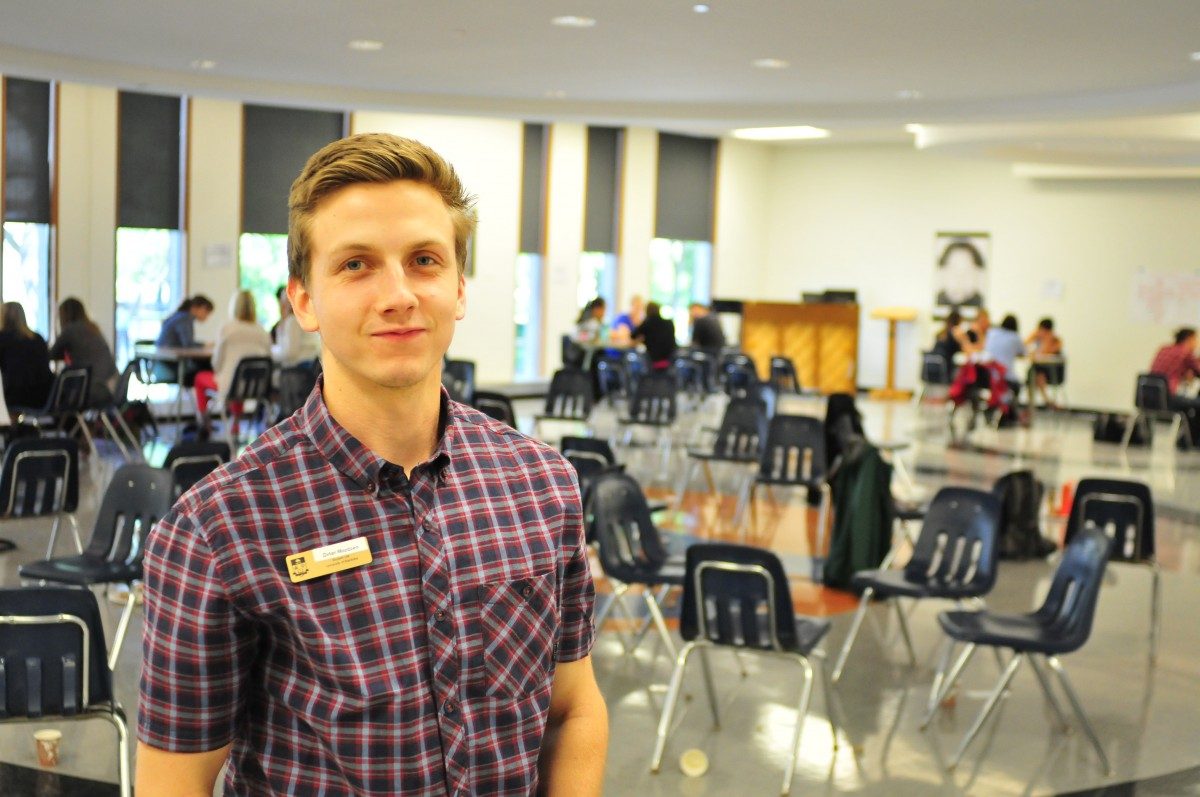 What is the Poverty Awareness Workshop Facilitation Team?
Hone your project coordination skills while raising awareness about poverty on campus with Community Service-Learning
July 17, 2018 —
Work with an interdisciplinary team of students and community volunteers to facilitate Poverty Awareness & Community Action (PACA) workshops for U of M faculties.
Imagine that you come home one day and discover an eviction notice in your mailbox. Your landlord has ordered you to vacate your apartment in five days. Despite being a responsible renter, this will be the third time you have moved this year, and you recognize a pattern of discrimination that has followed you all of your life as an Anishinaabe woman and single mother of three boys. You feel defeated.
What would you do?
Unfortunately, securing affordable, long-term housing is an all-too-common challenge faced by many people living in poverty. The Canadian Centre for Policy Alternatives (CCPA) notes in their April 2018 report, Winnipeg Without Poverty, that some people are at greater risk for poverty – women, single parents, LGBT2SQ+ communities, Indigenous people, newcomers and people with physical and mental disabilities. People from these groups all experience poverty at disproportionately higher rates in Winnipeg.
Importantly, the CCPA goes on to discuss how people experiencing higher rates of poverty may have multiple and intersecting identities that result in unique lived experiences of poverty. In the housing scenario above, for example, the woman is disadvantaged by sexism and racism, in addition to her socioeconomic status.
"One of the major things I have learned from coordinating the Poverty Awareness & Community Action workshop this past year is how the experiences of people who live in poverty can really vary," reflected Juliana Coughlin, a Masters candidate in Peace and Conflict Studies. "I have also learned how systems, like housing and the job market, can very much work against some of the most vulnerable in our society."
Focused on day-to-day survival, people living in poverty may lack the time, power and knowledge about systems to advocate for themselves in situations like an eviction. Luckily, people can reach out to a community advocate to get information about their rights and available resources. For example, did you know that the Residential Tenancies Act requires that the notice be delivered in person, or that a landlord can only give you five days' notice for three reasons – non-payment of rent, major damage or being a threat?
As members of the PACA Workshop Facilitation Team, students have the unique opportunity to work directly with community advocates and people with lived experiences of poverty. The PACA workshop is an experiential learning activity that uses role play and discussion to deepen awareness of the impacts of poverty and social welfare systems. Workshop participants take on the roles of family members, while members of the Workshop Facilitation Team role play as service-providers, such as police officers and social workers, or assist with facilitation. Before and after the workshop, team members also develop skills in workshop coordination, community engagement and more.
"The PACA Workshop is greatly needed for students," said Shelley Stevenson, a community volunteer from North Point Douglas Women's Centre, "for another viewpoint and just to get them aware of what's happening on the streets and in the communities they will be working with in the future. Students get to know the people firsthand. There are lots of stereotypes out there. Working with the people can give you a better understanding of how society actually runs."
"I was in my sixth year of postsecondary education," recalled Dale Lui, an alumnus from the Department of Political Studies. "I thought I had gained the 'right' knowledge through my studies to be in a position to help people, but I realized I had a lot of prejudice against the very communities to which I was dedicating my studies: people living in a low-income situation or below the poverty line. Being a part of PACA really changed my views on poverty."
Last year, Juliana, Shelley and dozens of other university students and community volunteers helped Community Service-Learning to facilitate eight workshops for nearly 400 future social workers, doctors, nurses, occupational therapists, lawyers and recreation workers.
"It's such a dynamic and fast-paced work environment," said Juliana. "I've really developed my critical thinking, problem-solving and organizational skills in taking on the interesting roles and responsibilities of workshop coordination. I also had the chance to work closely with community and student volunteers, and it's the relationships I have built with community volunteers that I really value. Being part of the PACA Workshop Facilitation Team has allowed me to gain a deeper understanding of poverty than through almost anything else I have participated in before."
For more information about the Poverty Awareness & Community Action Workshop Facilitation Team, or to apply, visit: umanitoba.ca/servicelearning
The deadline to apply is July 31. Late applications will be considered until September 30.
Faculty members interested in booking a workshop can contact:
Anny [dot] Chen [at] umanitoba [dot] ca
204.474.6992
__
Community Service-Learning, a part of Student Engagement and Success, facilitates student programs and provides faculty support for the University of Manitoba community. CSL works with local and international communities to offer experiential learning opportunities that help students connect with communities, develop their capacity for community and social justice work, and learn about their role in social change.