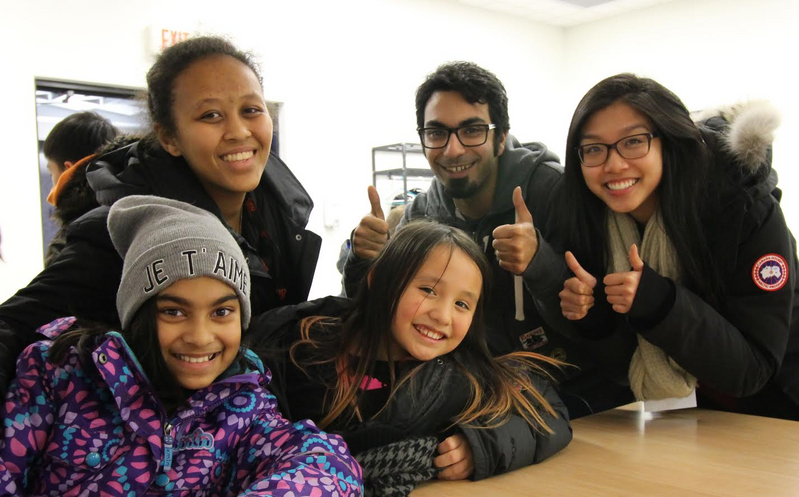 Volunteer opportunity on campus: CanU
Deadline to apply is October 6th
September 16, 2019 —
CanU promotes positive perspectives and provides opportunities; it is the University of CAN. CanU is an innovative and mutually beneficial mentoring, educational enrichment and leadership development program for Winnipeg youth and post-secondary students.
CanU inspires hope and confidence and introduces Winnipeg youth from 50 schools to the dream of a post-secondary education through multi-week programming on campus!
For university student volunteers it is a once a week commitment, (either Tuesday, Wednesday or Thursday) in the evening time, that will not conflict with holidays or final exam schedules. CanU gives university students a community service, leadership development, personal and professional, conveniently located right on campus volunteer experience!
As a CanU Mentor, you will work alongside other university student mentor volunteers in leading CanU participants to and from programming, that are all set up for you! You will visit an array of programs involving: physical education, nutrition, and literacy. CanU mentors participate with the kids, encourage them, inspire them, ensure they are safe and having fun.
Our programs range in length from 5 to 11 weeks, and you can pick what age group interests you!
CanU is also co-curricular record approved through the University of Manitoba – so you can get recognized for your time!
How can you volunteer?
Go to our website canucanada.org and click on the get involved tab to learn more about our volunteer opportunities.
Or go directly to this link to apply: http://canucanada.org/get-involved/volunteer/
Deadline to apply is Sunday, October 6.
If you have any questions about this opportunity, please email office [at] canucanada [dot] org.