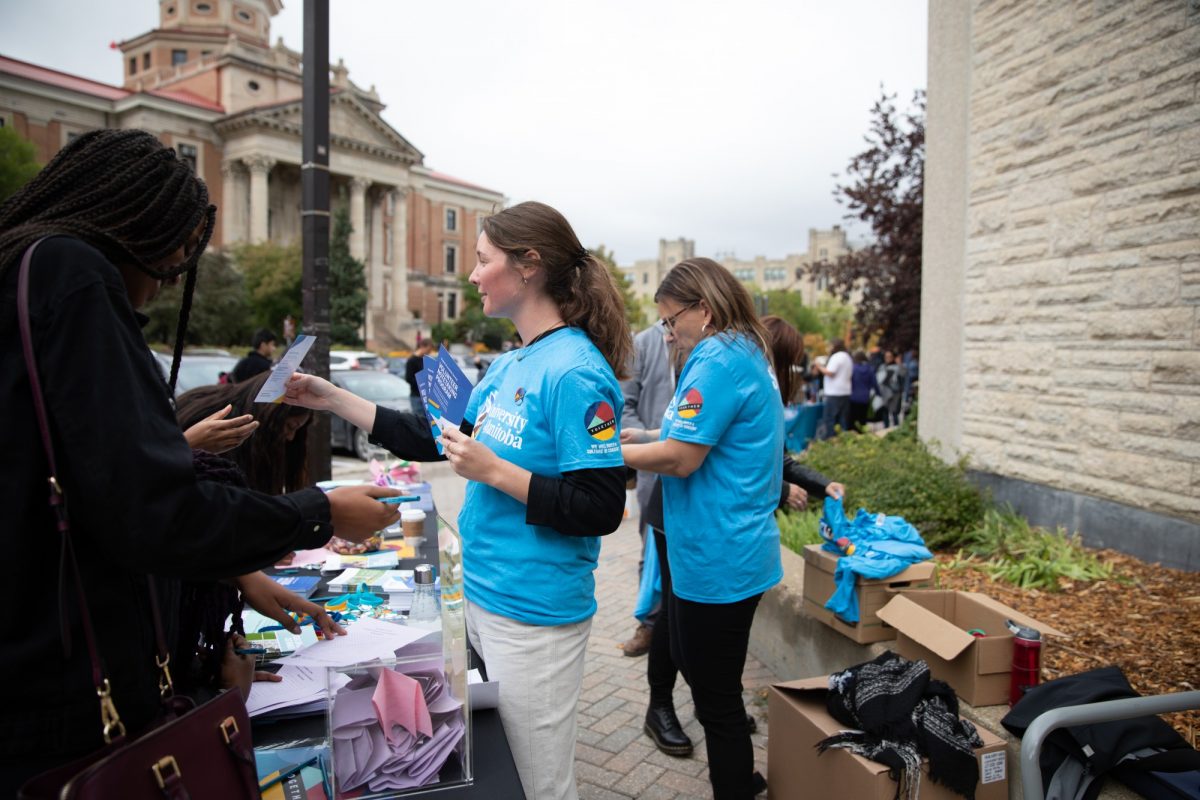 Volunteer for UM's virtual First Year Experience programming
Student volunteers needed to welcome new students
May 4, 2021 —
Every fall, the University of Manitoba welcomes new students with a series of programming to support their transition to university. Volunteering for First Year Experience (FYE) offers current students the chance to help welcome new students to UM.
Through a series of online modules called UM Essentials, and during virtual Prep Week and Welcome Day events, UM's First Year Experience provides some of the first interactions that new students will have with UM. These events provide an orientation to university life with academic sessions, workshops, resource guides, and opportunities to connect with other new students.
This year, the First Year Experience team is looking for volunteers for the brand-new position of Online Orientation Facilitator. This is a 50-60 hour commitment from May to October that offers student volunteers the opportunity to build skills in leadership and communication by guiding new students in UM Essentials and sharing experiences at FYE events. Volunteering also offers the opportunity to meet new people, gain Co-Curricular Recognition (CCR), and share pride in the UM community.
After volunteering with First Year Experience in 2020, Mashtura Khan, a second year Biochemistry student, returned this year as an Orientation Team Leader, helping lead other volunteers. Mashtura found volunteering to be a fulfilling experience; she says, "as an international student, volunteering for UM orientation events made me feel like a part of this community and showed me that I could make friends easily even though I was new to Canada."
Emily Antonio, a second year English & Theatre student, echoes Mashtura in encouraging other students to get involved with First Year Experience 2021: "The best part about volunteering for orientation is knowing that you've made an impact on other students!"
All volunteers will receive training in a fun, relaxed, and supportive virtual environment. There are lots of other perks to getting involved too, like meeting new people and fun online volunteer appreciation events.
Visit the orientation volunteer page for more information on how to join the 2021 First Year Experience Volunteer Team.
Deadline for applications: May 9th at 11:59 PM