Get Involved News Archive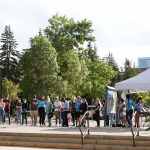 August 15, 2022 —
Every fall, the University of Manitoba welcomes new students with a series of programming to support their transition to university. Volunteering for UM Orientation offers current students the chance to help new students with their transition to the UM community.
+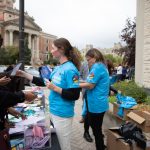 May 4, 2021 —
The UM First Year Experience team is looking for volunteers to act as Online Orientation Facilitators for this year's orientation programming. Application are open until May 9th, 2021 at 11:59 PM.
+