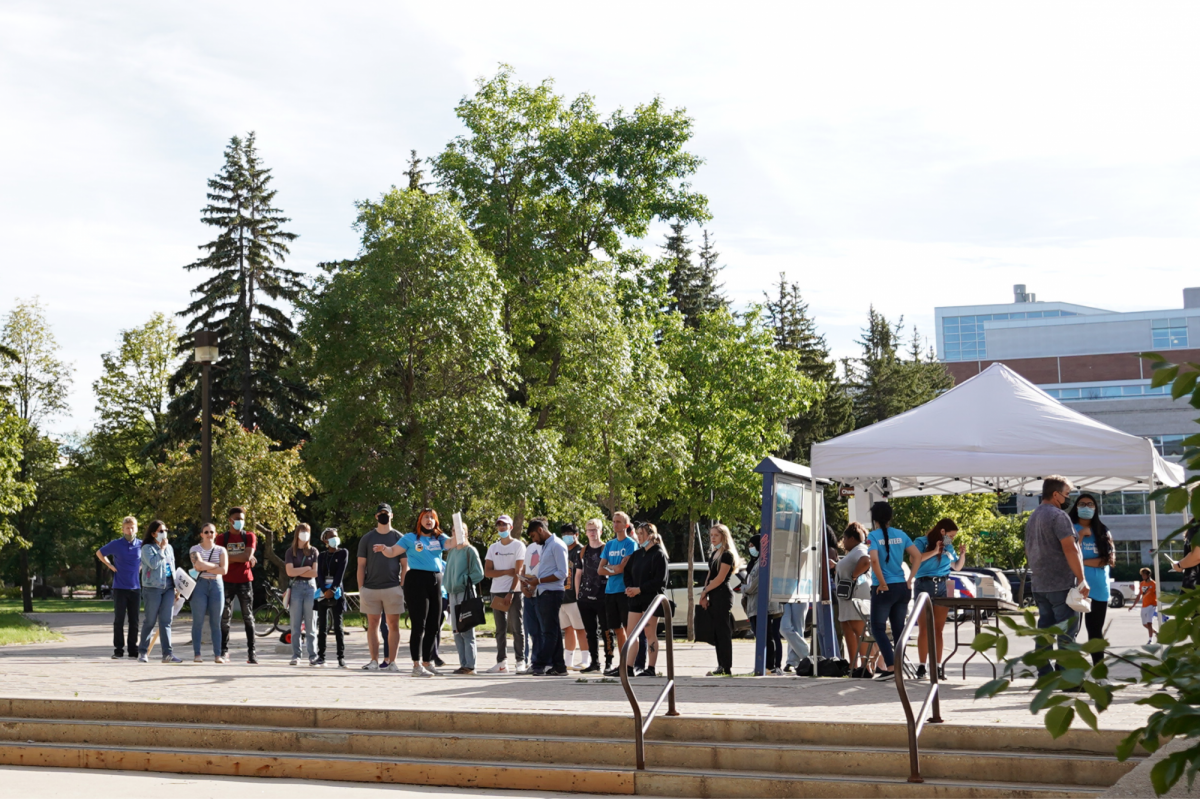 Volunteer for UM's in-person Orientation Events
Student volunteers needed to welcome new students
August 15, 2022 —
Every fall, the University of Manitoba welcomes new students with a series of programming to support their transition to university. Volunteering for UM Orientation offers current students the chance to help new students with their transition to the UM community.
Through a series of in-person events and online modules leading up to Prep Week (August 29-Sept. 2) and Welcome Day (Sept. 6), UM Orientation provides some of the first interactions for new students. These events provide an orientation to university life with academic sessions, workshops, resource guides, campus tours and opportunities to connect with other new students.
This year, the Orientation team is looking for Welcome Leaders to support in-person programming that will assist new students in their transition to learning on campus. Welcome Leaders will have the opportunity to practice interpersonal communication skills and gain leadership experience by volunteering at one or more Orientation events throughout the summer and early fall. Volunteering offers the opportunity to meet new people and share your Bison pride, and volunteers who participate in 10 or more hours cumulatively will be granted a notation on their Co-Curricular Record (CCR).
After volunteering for Orientation in 2021, Eugenie Whan Kan, a third-year Asper School of Business student, returned this year as an Orientation Team Leader, helping lead other volunteers. Eugenie found volunteering to be a fulfilling experience. She says, "I am an international student, and being a volunteer gave me a sense of community and showed me that I could help new students despite being new to Canada."
Alex Risbey, a fourth-year Science student, echoes Eugenie in encouraging other students to get involved with Orientation 2022. Alex says, "As a volunteer, I really enjoyed being a part of a team and working together to help new students become a part of the U of M community."
Students can sign up now to help with Welcome Day (Sept. 6) We're looking for volunteers to help with sessions, wayfinding and set up/take down.
All volunteers will receive training in a fun, relaxed, and supportive environment. There are lots of other perks to getting involved too, like meeting new people and fun volunteer appreciation events.
Visit the orientation volunteer page for more information on how to sign up as an in-person Orientation Volunteer!