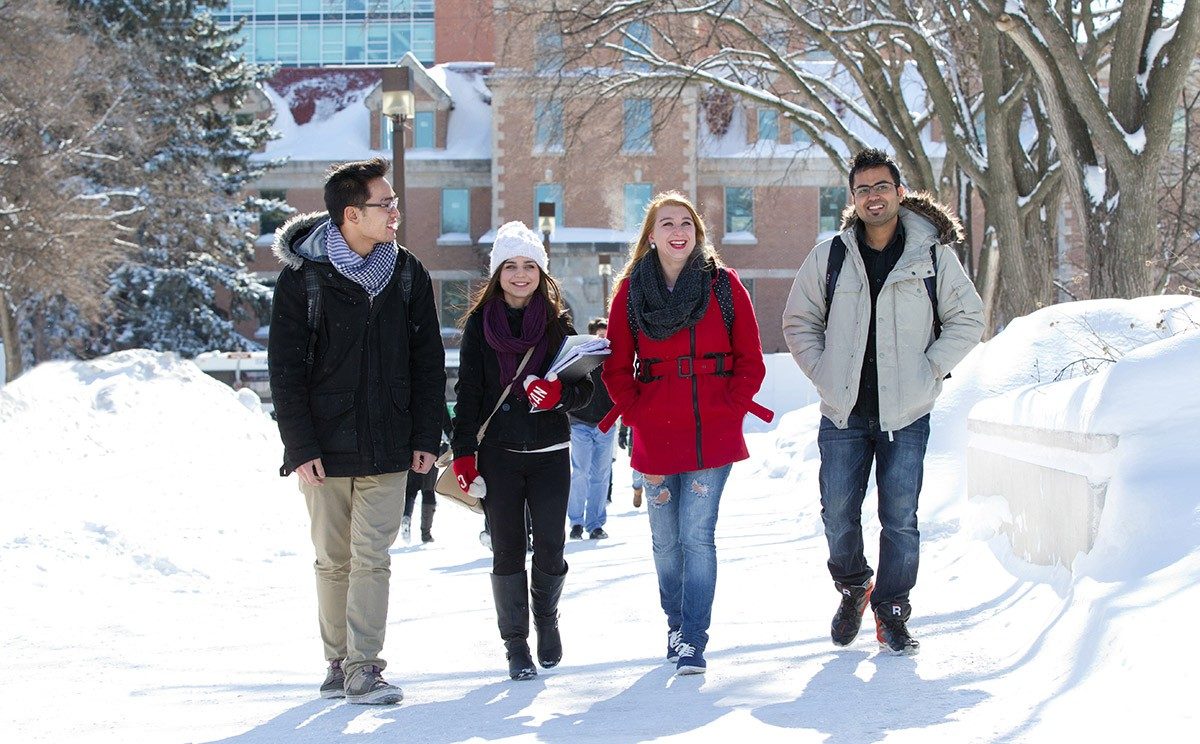 Volunteer applications are now open for Healthy U 2019/2020
March 12, 2019 —
Health and Wellness and the Student Counselling Centre (SCC) is looking for motivated and engaging students to apply to be a volunteer peer-educator with Healthy U.
Healthy U is an incredible opportunity to gain valuable training – and to contribute to health education and health promotion on campus. Founded in 2015 – Healthy U has helped to create many peer-led workshops on a variety of health issues like: healthy sexuality, technology-use and stress reduction.
For those looking to connect with their peers on topics vital to student health – it can be an incredibly rewarding experience for both the students they educate and the trained volunteer peer-educator.
"It's an incredible opportunity to use the skills you learn in the classroom and provide it in a real-world setting," says Shayna, a current Healthy U volunteer.
"It gives you applicable experience –and besides helping people which is amazing – it's a cool experience for us as well," explains Cobi, another Healthy U volunteer.
The Healthy U program is run by Health and Wellness and the SCC. Students who are accepted into Healthy U will receive training by Dave Ness, director of SCC as well as Britt Harvey, Health and Wellness Educator and Registered Nurse.
For Ness, working with and training volunteer peer educators has been a rewarding experience.
"It has been fantastic to work with the students who have volunteered with Healthy U. They bring great energy, passion, creativity, and caring to the program and the campus and I know that they have helped many students," says Dave Ness, director of SCC.
Helping students was one of the reasons Bailey, a Healthy U volunteer was drawn to Healthy U, "you get such a satisfaction from reaching a lot of different students. You see the benefits and what it brings to people through the work that you're doing."
To learn more about how you can apply to be a Healthy U volunteer, visit the website.
For any additional questions or application information please contact:
Britt Harvey, Health and Wellness Educator, britt [dot] harvey [at] umanitoba [dot] ca.