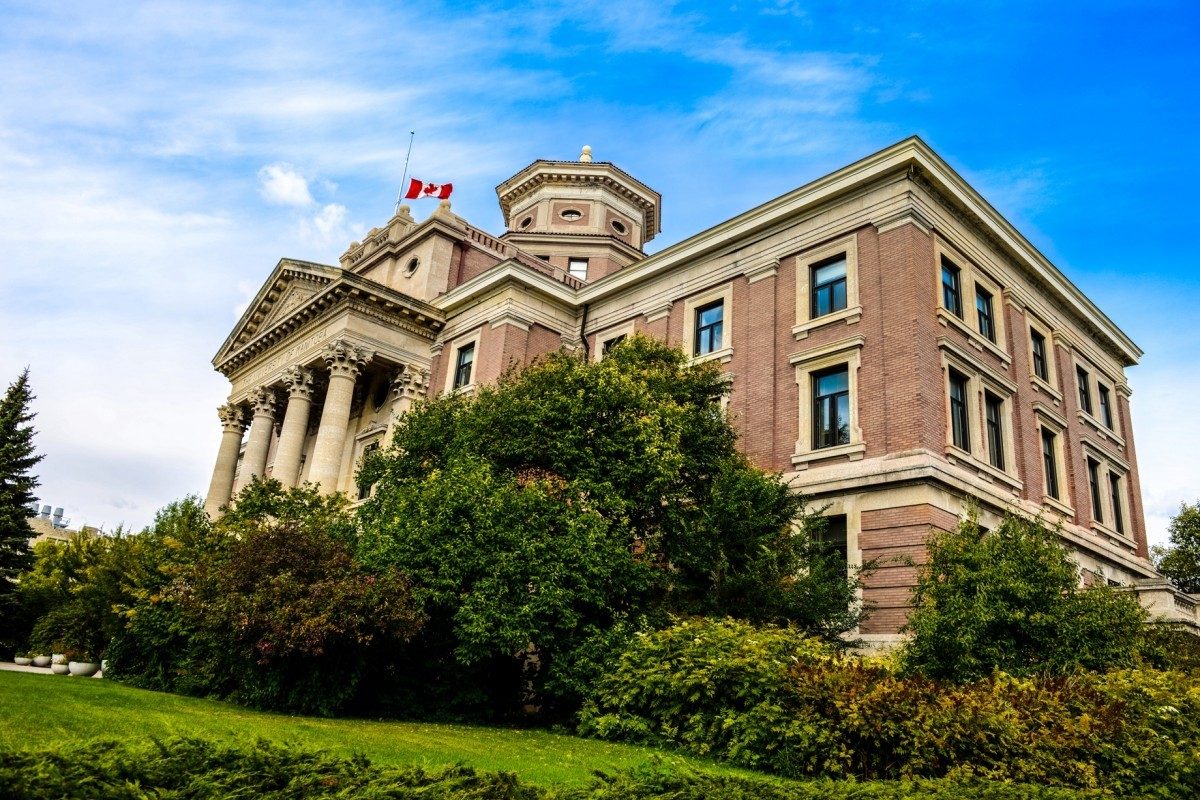 Updates for the week of April 29 to May 6
May 6, 2020 —
As the COVID-19 pandemic continues to evolve, thank you for your efforts, and those of your family and friends, to ensure the safety and well-being of others during this challenging time. Updates in the past week include:
Grading Options: Until May 10, students are able to choose one of four options around final grades for courses that end in Winter 2020. This includes Fall 2019 – Winter 2020 spanned courses. A number of faculties have created quick reference information to help students understand options. It is also important to consider how choices about Winter 2020 grades may impact admission to various University of Manitoba programs.
UM's Sexual Violence Resource Centre (SVRC) remains open throughout the University's COVID-19 response, providing individualized support services to students, staff and faculty who have been impacted by sexual violence.
Registering for Summer Term Remote Learning Courses. To help students who wish to get ahead in their studies, the UM is offering an extensive list of Remote Learning courses for the Summer Term. The complete list of course offerings was made available on Aurora on May 4. Students can register for courses that begin on or after June 1 starting on May 19. (Registration is already open for Summer Term Distance Education courses and Masters/PhD Re-Reg thesis courses.) Check the Registrar's Office website for more information.
Fall Term. The University of Manitoba is committed to delivering an educational experience of the highest quality and will do so in the Fall semester. We are monitoring Public Health and Provincial government directives and are actively exploring a range of course delivery methods, with the health and safety of our campus community at the forefront of our planning. Further details about modes of course delivery in the Fall will be communicated in the coming weeks.
Share your voice. The University's EDI Task Force wants to hear about your experiences with equity, diversity and inclusion (EDI) at UM. In-person focus groups have been paused due to the Covid-19 situation, but staff, faculty and students are invited to respond to any or all of the focus group questions online or share your personal experiences in our EDI online survey, which has been extended to May 31.
The Staff parking fee will be waived for the month of May, and the fee will not be withdrawn from your bank account. Please continue to check the parking website for updates.
The Academic Learning Centre continues to provide academic supports. All supports are available online including individual tutoring (in writing, content study skills), supplemental instruction sessions, and workshops. To make an appointment and for more information visit the COVID-19 academic supports website.
Student Sport and Recreation Fee will not be applied to tuition for Summer Term 2020.
Voluntary Withdrawal Date: The voluntary withdrawal date has been extended to May 10, 2020, for courses taught in the 2020 Winter Term, including spanned courses scheduled over the 2019 Fall – 2020 Winter Terms. A COVID-19 webpage for students provides detailed information and resources.   
Message on reopening campus businesses
The UM is aware that the provincial government has allowed limited reopening of some non-essential business as of May 4. At this time, the UM has decided to remain status quo. This decision was made in consultation with the UM COVID-19 Advisory Committee.
All employees continue to work from home with only limited access for employees deemed as essential to our work. Research, scholarly works and creative activities have been suspended (with exceptions approved by VPRI) for most on-campus/field sites. Researchers will continue as much research as possible remotely. All events have been cancelled or postponed, including Spring Convocation.
What's happening with mailed items? See information about mail and other essential onsite services during buildings closure.
Books, Course Packs and The Bookstore (Summer Term 2020) – Instructors are requested to submit course materials requirements to the Bookstore as soon as possible. 
The Libraries continue to provide collections and services online: 
Mental health supports are available for staff and their dependents through the UM Employee and Family Assistance Program (EFAP) plan. Members and their dependents can contact Lifeworks by Morneau Shepell at 1-800-387-4765 (English) or 1-800-361-5676 (French).
Monitor the umanitoba.ca/coronavirus website for daily updates.