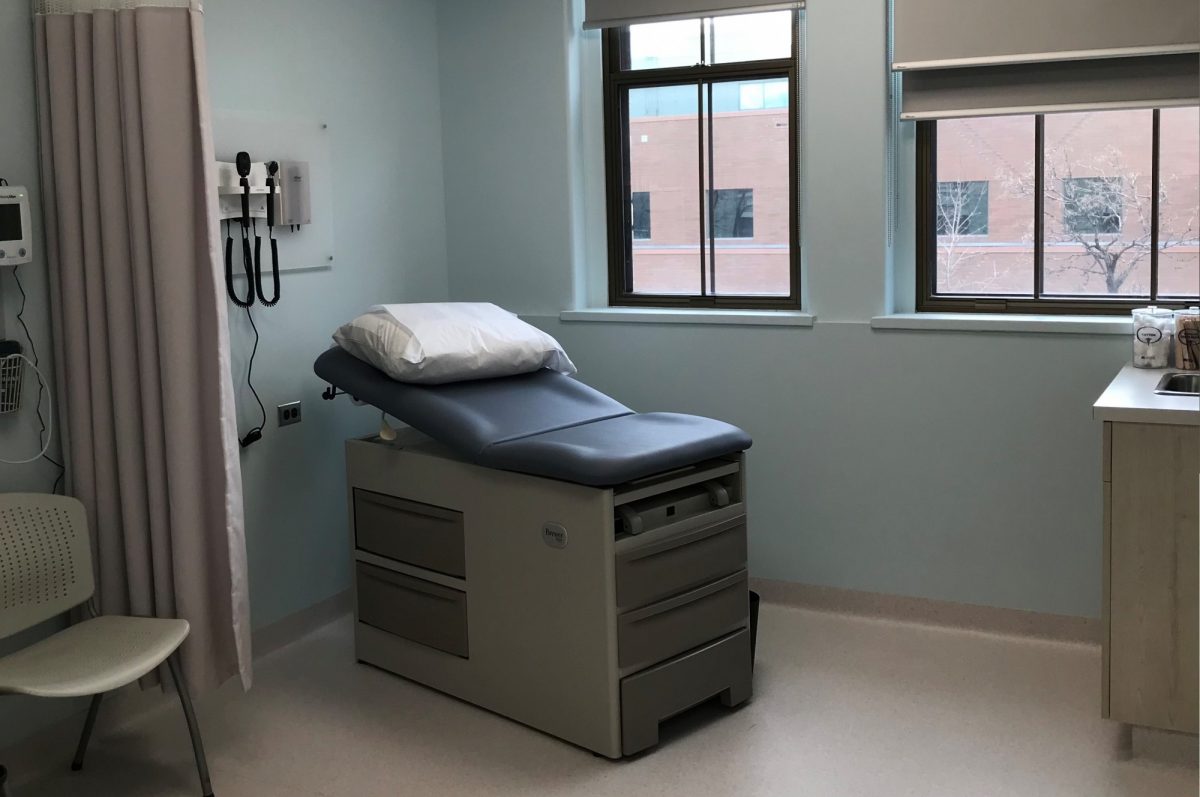 University Health Service – available in person and online
February 8, 2021 —
Staying healthy has never been more imperative. The University of Manitoba acknowledges the importance of using a holistic framework in progressing towards a healthy lifestyle. This is especially critical in student success; resilience is impossible without maintaining all aspects of personal well-being.
University Health Service (UHS) provides primary care to students at UM's Fort Garry and Bannatyne campuses. Taking a multifaceted approach to promoting health and wellness within the UM community, UHS offers a multitude of services such as full body check-ups or physical examinations, diagnosis and treatment of physical and mental health concerns, family planning and pregnancy care, travel health and safety consultations, immunizations, and more.
"We offer all the services that a typical family doctor's office would offer," says Dr. Lori-Ann Lach, a family physician and the Director of University Health Service. Students receiving care and assistance from UHS directly engage with support staff, nurses, and physicians – all of whom go above and beyond to create a positive experience for each patient and meet their needs.
In addition, the UHS staff are not new to operating within the limitations of the remote environment. The Fort Garry clinic was severely damaged by a fire incident in March 2020, leaving the unit without a clinical space prior to the University of Manitoba's transition to online course delivery. "We would offer telephone appointments, but we couldn't see people in person," Dr. Lach says.
The Bannatyne clinic was then opened in October 2020, allowing UHS to resume in-person visits while continuing to offer virtual appointments by phone when possible.
As of February 1st, temporary medical trailers opened for in-person visits on the Fort Garry campus. "We'll keep the Bannatyne clinic open two days a week, the Fort Garry trailers will be open for five days a week, and we're still offering virtual appointments," Dr. Lach adds.
Furthermore, UHS provides on-call services after business hours and on weekends. "We would not be able to offer the caller an in-person visit that evening or weekend, but if we felt there was an in-person visit needed, we would refer them to urgent care or emergency as required," Dr. Lach says.
Despite all challenges posed by the pandemic, UHS support staff, nurses and physicians remain dedicated to providing the best quality of care while recognizing the risk and severity of today's circumstances. Dr. Lach emphasizes: "We take COVID-19 very seriously and put screening, cleaning, and physical distancing protocols in place so that – I would hope – the patients attending our clinics feel very safe doing so. We are doing all that we can to provide great service to people and help as much as we can."
More information on University Health Service, including contact information for both campus clinics and other related resources can be found on their website.