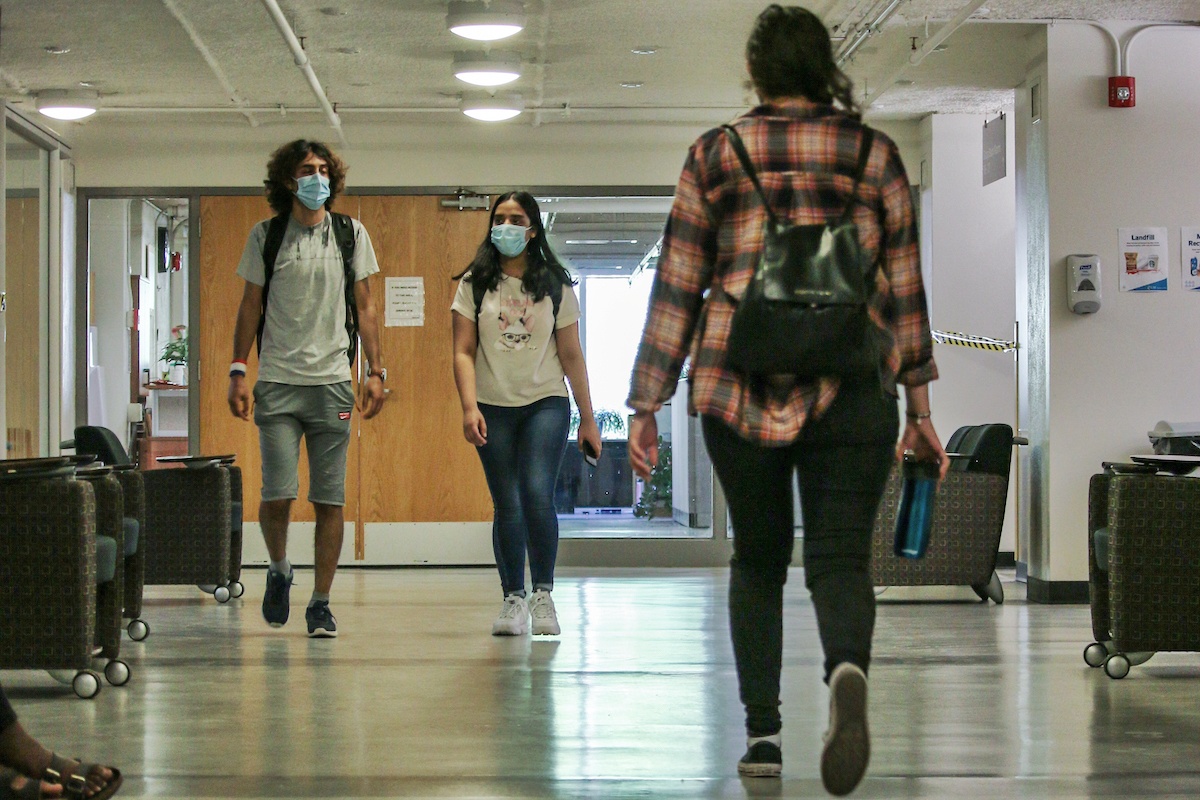 UM responds to critical (red) level with enhanced restrictions
November 1, 2020 —
The Province of Manitoba has moved the #RestartMB Pandemic Response System to Critical (Red) in the Winnipeg Metro Region effective November 2, with new measures being put in place to help stop the growing community transmission of COVID-19.
At UM, all in-person teaching activities will continue.
However, in addition to new Provincial restrictions, the UM will be introducing new measures to ensure the health and safety of our community. Our priorities are your health and safety, students' ability to complete their approved in-person activities, and faculty members' ability to conduct essential research.
The following new UM health and safety measures are effective Monday, November 2:
Winnipeg – Critical Red Restrictions:
UM – Enhanced Restrictions:
All work that may done remotely should be done remotely
Cancelation or postponement of all in-person discretionary activities (either being contemplated or previously approved)
Employees accessing our campus(es) to be reduced to a maximum of 30 per cent
Closure of all but absolutely essential common spaces and lunch spaces
Individuals are encouraged to limit their time on campus as much as possible
All approved in-person teaching activities will continue and study spaces will remain open except for those designated study spaces in the Libraries.
If you have any questions:
Students – contact your faculty, college or school.
Faculty and staff – contact your dean or supervisor.
It is essential that employees and students self-monitor for COVID-19 symptoms and/or exposures before attending to any on-campus activities. Complete this questionnaire: https://www.gov.mb.ca/asset_library/en/coronavirus/covid19_screening_checklist.pdf
If the checklist advises you not to enter; stay home, isolate and refer to the online COVID-19 Screening Tool by clicking here or call Health Links – Info Santé at 204-788-8200 or toll free at 1-888-315-9257 for further guidance.
For more information see: www.umanitoba.ca/coronavirus