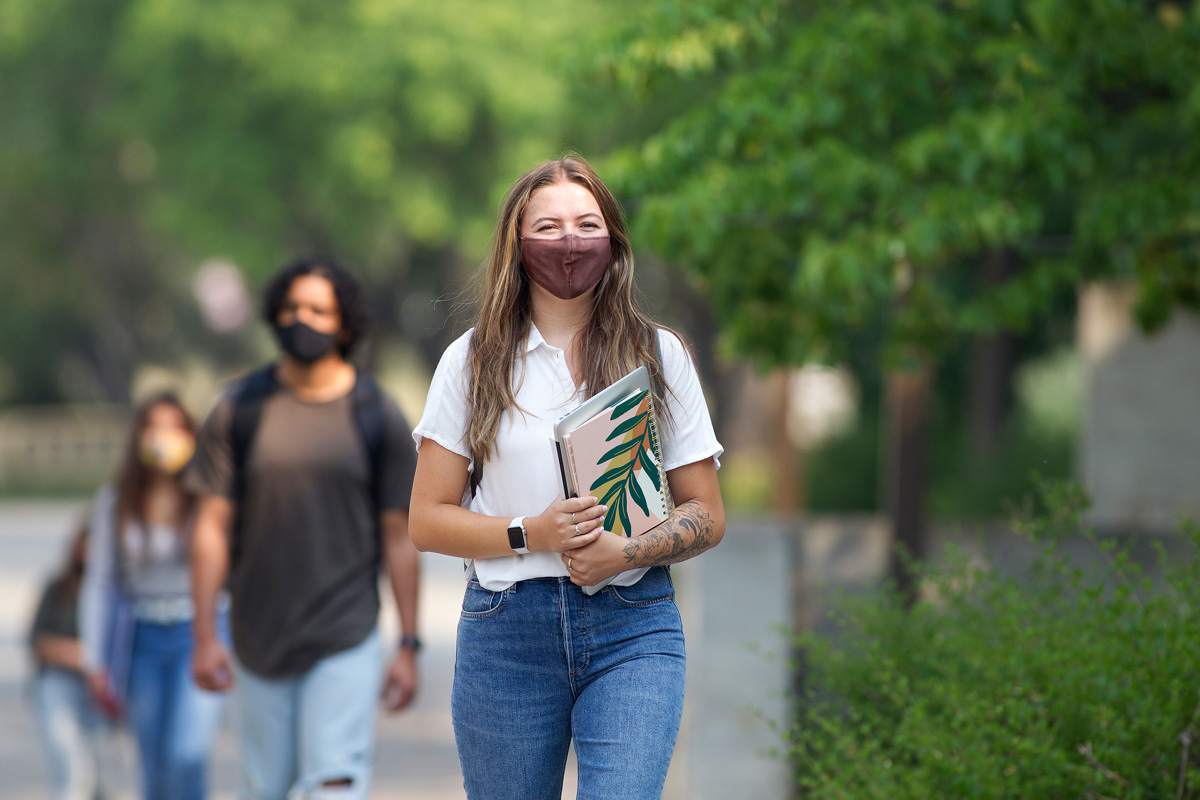 What's open on both campuses
Below find the status of campus services and businesses, updated Sept. 6, 2022.
UM's existing masking mandate continues through the Fall Term.
See COVID updates story and UM's COVID website for current COVID-related and safety information.
Fall 2022 Schedule
As the Fort Garry campus returns to pre-pandemic status, standardized building hours will be implemented across campus. Effective Sept. 6, 2022 the following hours will be implemented. If there are additional access requirements please work through the Building Access Coordinator to approve alternative arrangements. Card access is also available for faculty, staff, and students to gain access to many parts of campus . Card swipe and keys can be provided for access outside of these times through the Faculty Key Coordinators.
All buildings open – 7 am – 10 pm Monday to Friday
Buildings with weekend classes open 8 am – 6 pm Saturday
Most buildings will be closed on Sunday.
What's open, what's not
See more about study spaces and on-campus services available on the student COVID webpage.
University Centre:
Open 24/7, starting Aug 29, 2022.
Lockdown of the loading dock overhead doors and pedestrian entrances, elevator and stairwell access to fourth and fifth floors remains for overnight and throughout the weekends.
UM BOOKSTORE
The BookStore is open for in-person shopping in UMSU University Centre. Please see bookstore hours for more information.
Orders can still be placed online or by phone for delivery or pick-up at the Online Order Pick Up window. Visit umanitoba.ca/bookstore or call 204-474-8321 for more information.
If picking up your order, please ensure you have received your Ready for Pick-up Confirmation Email.
Shop online at the UM BookStore.
Fitness facilities
UM fitness facilities have reopened.
ALC:
Monday to Friday: 5:45 am – 10 pm
Saturday and Sunday: 7:45 am – 10 pm
See Rec Services website for hours of operation.
Libraries
Libraries are open and also offer quiet spaces for study.
Dafoe Library/Machray Library/Robson Hall Library
Fall hours begin Sept. 6 as follows:
Monday to Friday: 8:00 am – 11:00 pm
Saturday & Sunday: 10:00 am – 6:00 pm
Pembina Hall cafeteria doors:
Monday to Friday: 7:00 am – 22:00 pm
Saturday and Sunday: 11:00–22:00
Welcome Centre, Parking & Transportation Services
See Parking & Transportation Services for hours of the Welcome Centre and Parking and Transportation Services.
University Centre Businesses
Visit the University Centre website for more information.
Food and Beverage Services
Please visit where to eat on campus for up-to-date information for both Fort Garry and Bannatyne Campuses.
For information on food services in the colleges, visit Daily Bread Café and Belltower Café.
See current information about University services and UM's COVID-19 updates webpage.