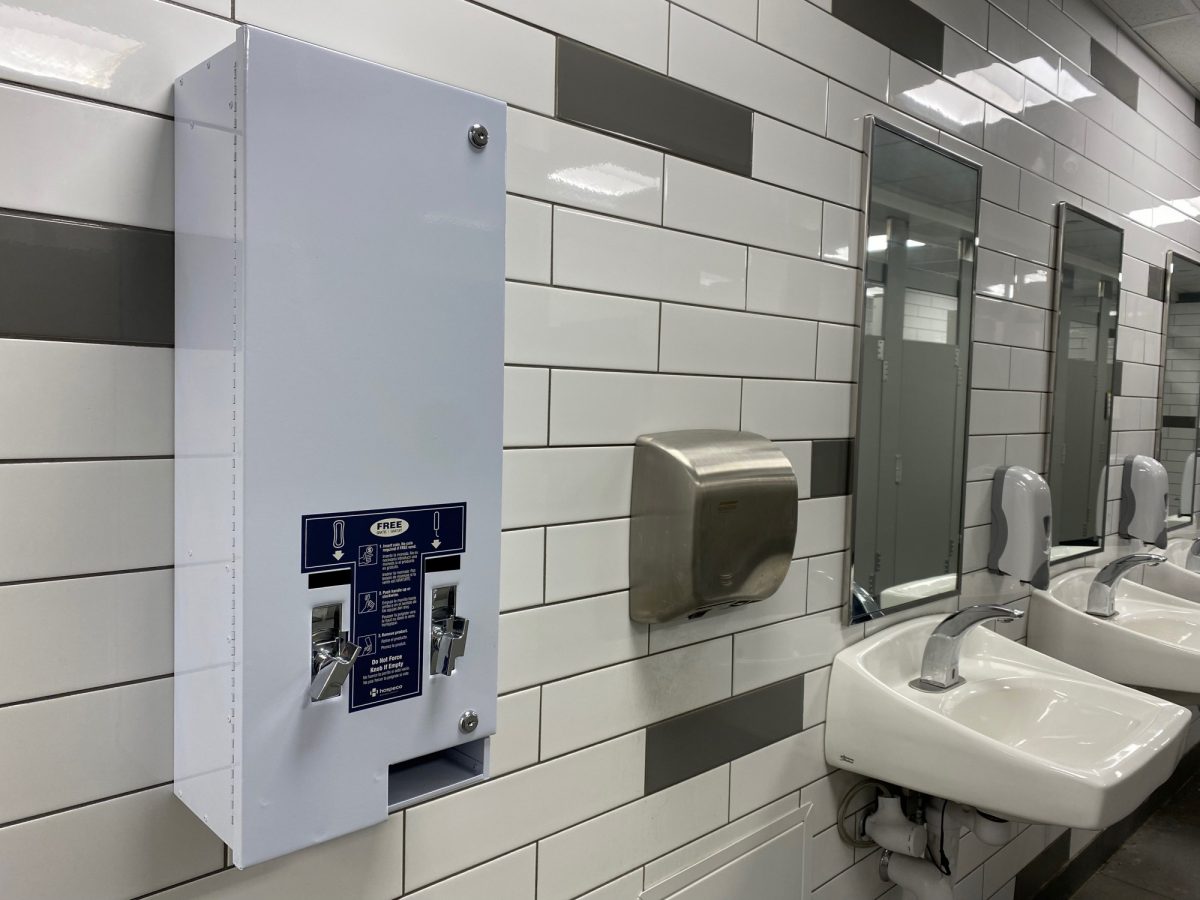 UM launches pilot program to provide free menstrual products on campus
UM Food Bank also seeking donations of personal hygiene products for students
February 9, 2023 —
Beginning this month and throughout the coming year students and our UM community will have access to free menstrual products across University of Manitoba campuses.
The pilot program, a collaboration between Laurie Schnarr, Vice-Provost (Students), Raman Dhaliwal, Associate Vice-President (Administration), and the University of Manitoba Students' Union (UMSU) will place menstrual products in three high-traffic UM buildings, including eight bathrooms in UMSU University Center at the Fort Garry campus, and one bathroom at both the Bannatyne and William Norrie campuses with the hope of extending the program throughout UM campuses in the coming years.
The products will be available to all, regardless of gender affiliation or identity, providing much-needed support to students, especially during this time of rising costs.
"This pilot program and the work of the UM Food Bank are key to ensuring that students have access to personal hygiene products and non-perishable food during these challenging times," says Laurie Schnarr. "We want students to thrive at the University of Manitoba and these initiatives are examples of our commitment to addressing barriers to student success."
CAMPUS-WIDE FOOD BANK DRIVE – PERSONAL HYGIENE PRODUCTS
Also throughout the month of February, the UM Food Bank is asking for your support by donating personal hygiene products for our students.
If you are able to help, please drop off your donation (s) to the UM Food Bank (5th Floor UMSU University Centre), Monday through Friday from 9:00 a.m. – 3 p.m. Alternatively, you may drop off donations at the Financial Aid and Awards Office (4th Floor UMSU University Centre).
Below is a list of items in need:
Shampoo
Conditioner
Body Soap
Toothpaste
Toothbrushes
Deodorants
Tampons and pads (various sizes)