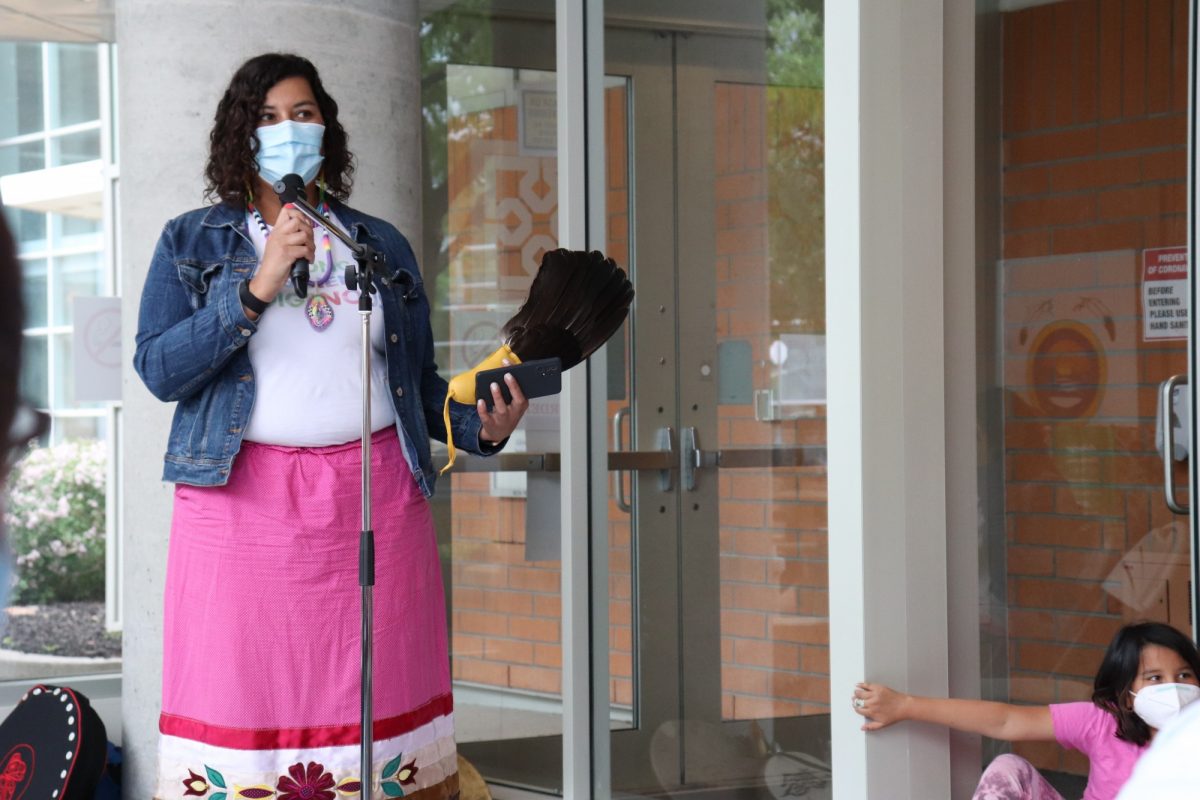 UM celebrates National Indigenous Peoples Day
June 13, 2023 —
The University of Manitoba is pleased to recognize National Indigenous Peoples Day on our campuses. Here is how you can celebrate this important day as a part of the UM community.
National Indigenous Peoples Day – June 21
Location: Sacred Fire and Pipe Ceremony – at Mashkiki Gitigaan – Medicine Garden (Rain location Buhler Atrium) Bannatyne Campus
Sacred Fire – 8:30 a.m.
Pipe Ceremony – 9:30 a.m.
Feast and Celebration in Brodie Atrium – 11:15 a.m.
Opening Remarks
Honouring Ceremony to our Elders and Knowledge Keepers
Performances and Feast
Performers:
Inuit youth throat singers
Niji Makhwa school little singers
Kinew Youth Dancers
Kinew Youth Fiddlers
Indigenous Vendors will be located on 2nd floor Brodie 11:00 a.m.-3:00 p.m.
"I encourage everyone to take part in events on June 21 because all of us benefit from actively listening to Indigenous voices, and celebrating the histories, cultures, and contributions of First Nations, Métis and Inuit peoples across Turtle Island. And let's use this day to reaffirm our commitment to learning the truth and walking the path towards reconciliation," Michael Benarroch, President and Vice-Chancellor at UM says. "This university and province owes an immense amount of gratitude to the Elders, Knowledge Keepers, students, staff, faculty and alum who are patiently teaching, guiding and leading meaningful change so that we can incorporate Indigenous ways of knowing, doing and being into everything we do."
The Office of the Vice-President (Indigenous) is also marking Indigenous History Month and National Indigenous Peoples Day by hosting a recognition ceremony, formerly known as the Indigenous Awards of Excellence, to honour Indigenous members of the University community.
"National Indigenous History Month and National Indigenous Peoples Day are an opportunity to celebrate the rich history, resilience and diversity of First Nations, Inuit and Métis people. But there is work being done all year by Indigenous students, staff and faculty to make the University a better place, and in June we shine a light on some of that work with the Honouring Our Indigenous Campus Community recognition ceremony." Catherine Cook, Vice-President (Indigenous) says. "I am struck and inspired by the dedication, innovation and strength I see around me each and every day."
This year, Indigenous graduates were once again celebrated at the Annual Traditional Graduation Pow Wow, Indigenous artists were engaged to update the Chancellor's and President's convocation regalia, the Libraries unveiled Indigenous artwork in Elizabeth Dafoe Library, and much more. The University is grateful to the Indigenous Elders, students, staff and faculty who are leading the way in UM's reconciliation journey and advancing Indigenous achievement and engagement on its campuses.