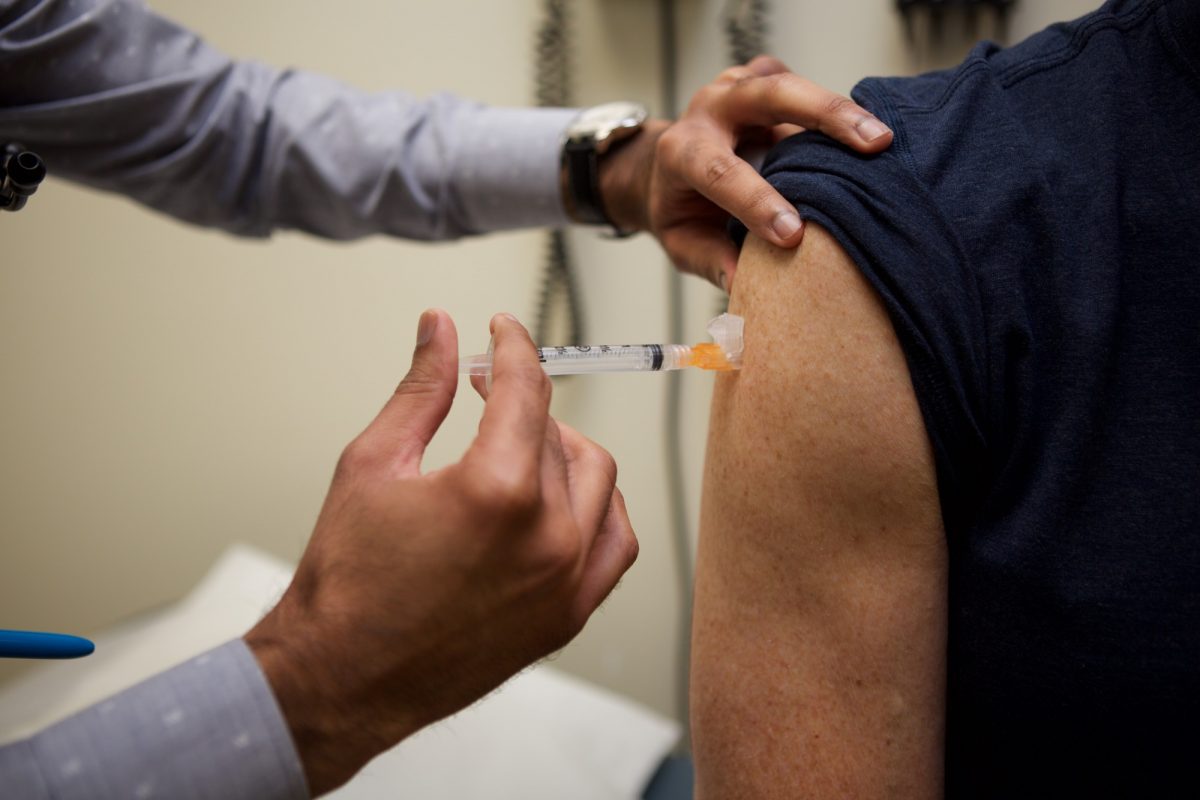 UM assisting Shared Health for first doses of COVID-19 vaccine in Manitoba
December 16, 2020 —
The first Manitobans to get the Pfizer COVID-19 vaccine are receiving them at the UM Rady Faculty of Health Sciences today.
A -80C freezer capable of storing the temperature-sensitive Pfizer vaccine was installed in the Basic Medical Sciences Building adjacent to Brodie Centre. The vaccination site itself is in the Clinical and Procedural Skills Lab, also in Basic Medical Sciences. The lab has been used for other immunization administering programs and can facilitate the vaccinations in a safe and controlled manner.
UM President and Vice-Chancellor Dr. Michael Benarroch says: "The UM is pleased to support this crucial public health effort in any way we can. Our research and training facilities have been providing the best in medical education, and to have our expertise and lab used in this way affirms the vital role we play in the wellness of all Manitobans."
Established with the WRHA in 2008, the Clinical Learning and Simulation Facility and Clinical and Procedural Skills Lab comprise one of Canada's most comprehensive simulation teaching centres, within the University of Manitoba's Bannatyne Campus in Winnipeg. The Skills Lab was designed to train students in technical and procedural skills instruction through the use of biological and synthetic models ranging from simple task trainers to more advanced surgical stations.
Last week, the Treasury Board of Canada contacted Dr. Brian Postl, Dean of the Rady Faculty of Health Sciences, to seek approval for the use of the location to administer an early shipment of the vaccine.
"We welcomed the opportunity to provide freezers, clinic space and onsite logistical assistance to support Manitoba's first COVID-19 immunizations clinic," said Dr. Brian Postl, dean, Rady Faculty of Health Sciences and vice-provost (health sciences). "Thank you to all researchers, faculty and learners who have shown their tremendous commitment to the health of Manitobans throughout the pandemic and to those involved recently who have been working collaboratively with the Province to launch this important, first vaccination clinic."
Enough doses of the Pfizer vaccine for approximately 900 individuals are expected to be given this week. The first recipients will be critical health-care staff who will receive both parts of the vaccines at least three weeks apart. The process will be by appointment only, and will be completed over three days.
UM has been very involved in the fight against COVID-19 on many fronts, from sourcing and supplying much-need pipettes for testing to studying how N95 masks might be safely reused. UM researchers have received $9.4M for COVID-19 rapid response grants and clinical trials, including $3.8M from Research Manitoba to support recipients of the Manitoba COVID-19 Rapid Response Grant Competition and eight Manitoba clinical trials related to COVID-19 and applied health research. UM students in medicine and nursing have volunteered their time to help Shared Health in contact tracing and other vital tasks.
A research team led by Dr. Jorg Stetefeld received $950,000 from the Canada Foundation for Innovation (CFI) to use cryo-electron microscopy (cryo-EM) in rapid development of novel therapeutic strategies and improved diagnostics for COVID-19.
UM has two COVID-19 vaccine candidates under development, in the labs of Dr. Xiao-Jian Yao, a medical biologist at the Rady Faculty of Health Sciences.
As well, a COVID-19 testing site was established by the provincial government in SmartPark on the Fort Garry campus.
UM is assisting Shared Health by providing onsite security in coordination with Winnipeg Police Service, staff for screening entry to the building, onsite support for the vaccine clinic logistics, as well as the facilities in Brodie Centre themselves. UM has not been involved in booking appointments or selection of vaccine recipients.
UM will support future vaccine administration as needed, although the UM site will be unlikely to do further administering of the vaccine. As the vaccine supply from the federal government increases, it will become more widely available in a larger number of sites once logistics make this feasible. It is expected that UM Rady students will participate administering COVID-19 vaccinations at immunization clinics.
Research at the University of Manitoba is partially supported by funding from the Government of Canada Research Support Fund.