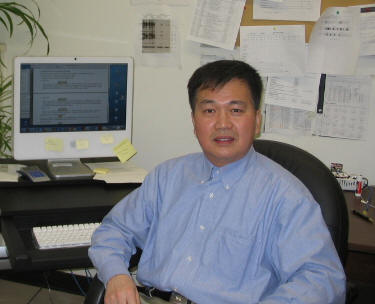 UM has two COVID-19 vaccine candidates under development
October 19, 2020 —
A feature story on CBC notes that more than 100 groups around the world are racing to produce a vaccine against COVID-19, with most of the attention focused on front-runners currently in Phase 3 clinical trials in the U.S. and overseas.
The story says there are more than half a dozen Canadian vaccine candidates registered with the World Health Organization, at least one of which is already being tested on humans.
Among the Canadian vaccines under development are two at the University of Manitoba in the labs of Dr. Xiao-Jian Yao, a medical biologist at the Rady Faculty of Health Sciences. Both are in the pre-clinical stage.
Yao and his team are putting coronavirus genes into other cells to produce coronavirus proteins in the form of virus-like particles.
Research at the University of Manitoba is partially supported by funding from the Government of Canada Research Support Fund.