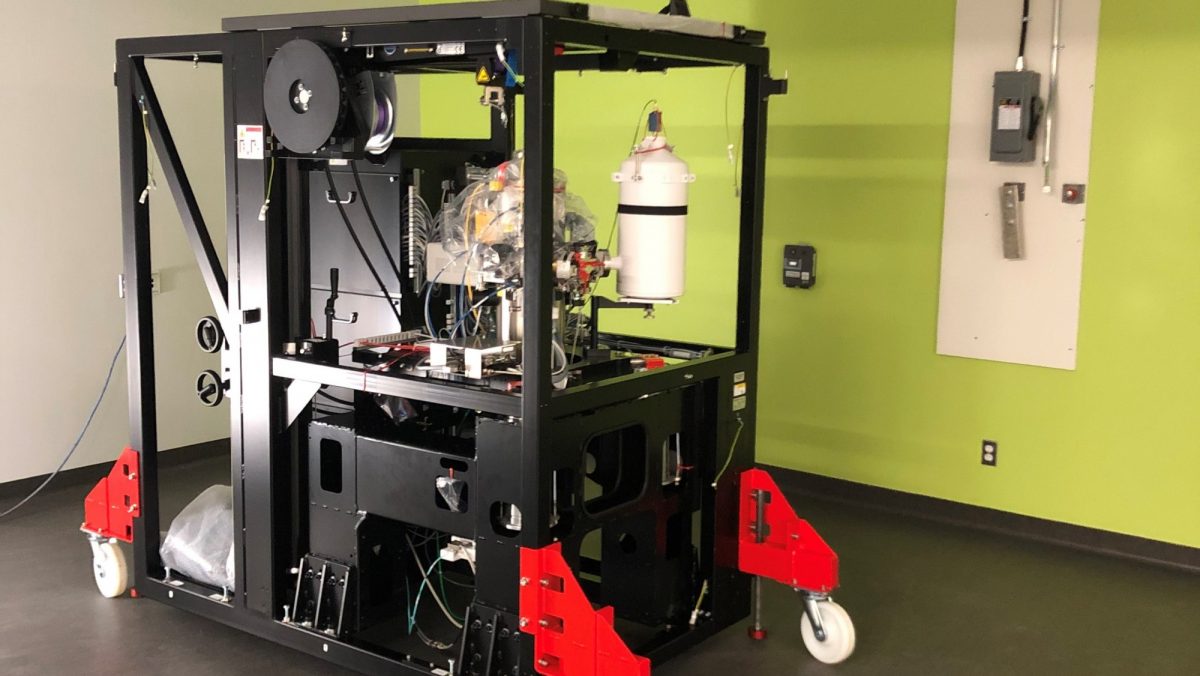 UM team receives federal funding for targeted COVID-19 research
November 6, 2020 —
Today, the Honourable Navdeep Bains, Minister of Innovation, Science and Economic Development, joined by Prime Minister Justin Trudeau, announced close to $28 million in research infrastructure support through the Canada Foundation for Innovation (CFI). The funding, which covers the urgent need for equipment for ongoing research related to COVID-19, will support 79 projects at 52 universities, research hospitals, colleges, polytechnics and Cégeps across Canada.
One of the significant projects funded today is led by Dr. Jorg Stetefeld at the University of Manitoba (UM). His team received $950,000 and is looking to use cryo-electron microscopy (cryo-EM) to guide rapid development of novel therapeutic strategies and improved diagnostics for COVID-19.
Stetefeld, Canada Research Chair (CRC) in Structural Biology and Biophysics, explains: "In order to develop targeted therapeutics and diagnostics it is crucial to gain a detailed molecular understanding of the SARS-CoV-2 assembly itself and the life cycle within infected cells, and to study molecular interactions of individual druggable protein targets with potential inhibitors. The requested infrastructure will enable rapid and timely research responsive to the COVID-19 pandemic in Canada by focusing on the development of therapeutic drug targets providing unprecedented visual insight into the molecular basis of SARSCoV-2-drug interactions."
He adds: "The cryo-EM microscope equipped with a Direct Electron Detector (DED) will allow us to study the assembly of viruses and virus-like particles and, at the same time, the atomic resolution of individual proteins in complex with drug targets, blocking antibodies or vaccines. This will provide essential insights for most efficient design of compounds blocking COVID-19."
Cryo-electron microscopy (cryo-EM) is a powerful and effective method for studying the structure of highly relevant COVID-19 proteins and SARS-Cov-2 at near-atomic resolution to better understand 3D structure and functionality. These findings will support and accelerate design of vaccines and the development of treatments for COVID-19.
"I congratulate Dr. Stetefeld and his team on their success in receiving this competitive funding," said Dr. Digvir Jayas, vice-president (research and international) at UM. "This piece of equipment will advance UM's contribution in the search for treatments for COVID-19."
This project builds upon a recent $1.5 million investment by UM Faculty of Science to purchase a TALOS F200C cryo-EM. Pairing the cryo-EM with a DED will enable markedly enhanced structural visualizations of SARS-CoV-2 proteins that will contribute much needed insight into potential strategies to detect and inactivate the COVID-19 virus. The equipment will be housed at the Manitoba Institute for Materials, UM's state-of-the-art research and training facility specializing in materials and composites characterization.
Stetefeld's UM team have expertise in the areas of structure-based drug design, investigations of viral assembly, photo-mediated virus killing, and rapid diagnostics. They are:
Faculty of Science:
Nediljko Budisa, chemistry, CRC in Chemical Synthetic Biology
Brian Mark, microbiology, Faculty of Science
Rady Faculty of Health Sciences:
Kevin Coombs, medical microbiology and infectious diseases
Jason Kindrachuk, medical microbiology and infectious diseases, CRC in Molecular Pathogenesis of Emerging and Re-Emerging Viruses