bioexm News Archive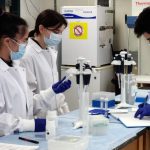 September 12, 2022 —
Once again, the University of Manitoba is amongst some of the world's leaders in interdisciplinary research and application. UM's Prairie iGEM Team, a group of undergraduate students led by Dr. Hans-Joachim Wieden, are this year's recipients of the Impact Grant from the International Genetically Engineered Machine (iGEM) Foundation.
+
September 27, 2021 —
BioExM is opening the door to partners from all sectors to work together to fast track innovations in synthetic biology and bioengineering through our integrated Learn, Design, Build and Test model.
+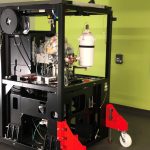 November 6, 2020 —
The Honourable Navdeep Bains, Minister of Innovation, Science and Economic Development, joined by Prime Minister Justin Trudeau, announced close to $28 million in research infrastructure
+