Science students win silver at international biotech competition
December 20, 2022 —
UM's Prairie iGEM Team took their work to the world stage at the International Genetically Engineered Machine (iGEM) Foundation Grand Jamboree in Paris from October 26-28, 2022. Facing up against more than 350 teams from nearly 50 countries, Prairie iGEM was awarded the Silver Medal.
The Grand Jamboree is an annual competition hosting multidisciplinary student teams from around the world. It involves designing, building and testing projects using synthetic biology for real-world applications.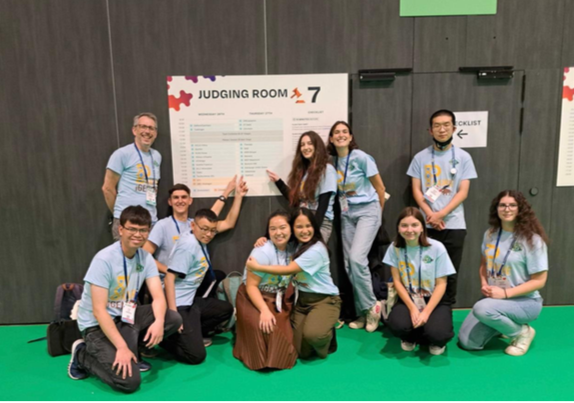 Prairie iGEM, which consists of Faculty of Science research students led by Dr. Hans-Joachim Wieden and Dr. Ned Budisa, has a mission to use global synthetic biology knowledge to solve local Manitoban problems. In Paris, they presented their current project: tackling zebra mussels, one of Manitoba's notorious aquatic invasive species threatening freshwater ecosystem health and infrastructure integrity. Prairie iGEM has designed and built a smart bio-based device that can detect the presence of zebra mussels and synthesize a selective molluscicide to target them.
Earlier in the year, Prairie iGEM received the Impact Grant, setting the team up for further success in the 2022 Jamboree in Paris.
Huy Luu, a master's candidate in chemistry, is one of Prairie iGEM's teaching assistants and founding members. "We're very proud of our team for helping connect Manitoba to the global synthetic biology community," he says.
"The competition is also a great opportunity to learn and develop yourself," Luu adds. He describes the strenuous and challenging process of project development and taking part in the competition itself, but it's clear that the team never lost sight on the importance of their work.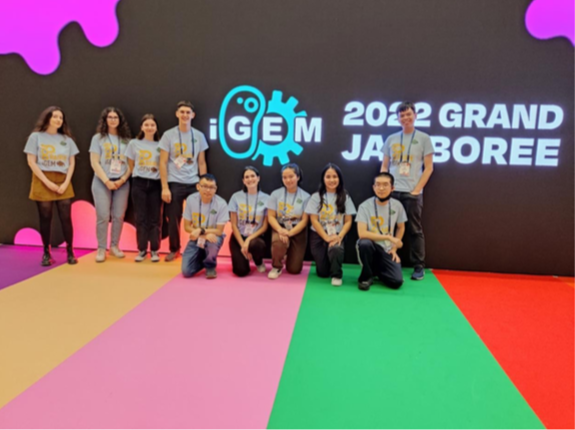 Kevin Lim, a 3rd year Faculty of Science student, shares how the competition has shaped the student experience for him: "There are many moving parts to an iGEM project. It was an opportunity for undergraduate students to gain experience working in labs, presenting and networking, which are not taught enough in the curriculum. Everyone has an essential role to play and in doing so, they gain new skills that they wouldn't think they'd learn."
Jamboree judges were highly impressed with what Prairie iGEM has accomplished, even more so as first-time competitors. Their technical abilities are remarkable, but going beyond the hard science is just as important. The team consulted with several experts and stakeholders across multiple scales in order to define the most practical and feasible outcomes. Outreach activities have also included presenting their findings to university and high school students, which they look forward to continuing in the future.
While this win in Paris has been a surreal experience and accomplishment for the team, they're back to working on their next move. Prairie iGEM will be recruiting students to join their team and expanding their scope of expertise to include students from all departments.
Luu is most excited to "contribute to the foundation for integrating synthetic biology into the local Manitoba bioeconomy." He's extremely proud to be a part of this team, and he looks forward to what the next iGEM cycle has in store.
About iGEM
The iGEM is a non-profit organization dedicated to facilitating advancements in synthetic biology, education and competition, and developing an open scientific community and collaboration. The Foundation hosts the annual iGEM Competition, pushing the limits of synthetic biology and its implications on complex challenges around the world. With applications in climate change response, human health enhancement, agricultural production optimization and more, iGEM has carefully selected teams with projects exemplify what it means to positively impact the world by tackling one local problem at a time.