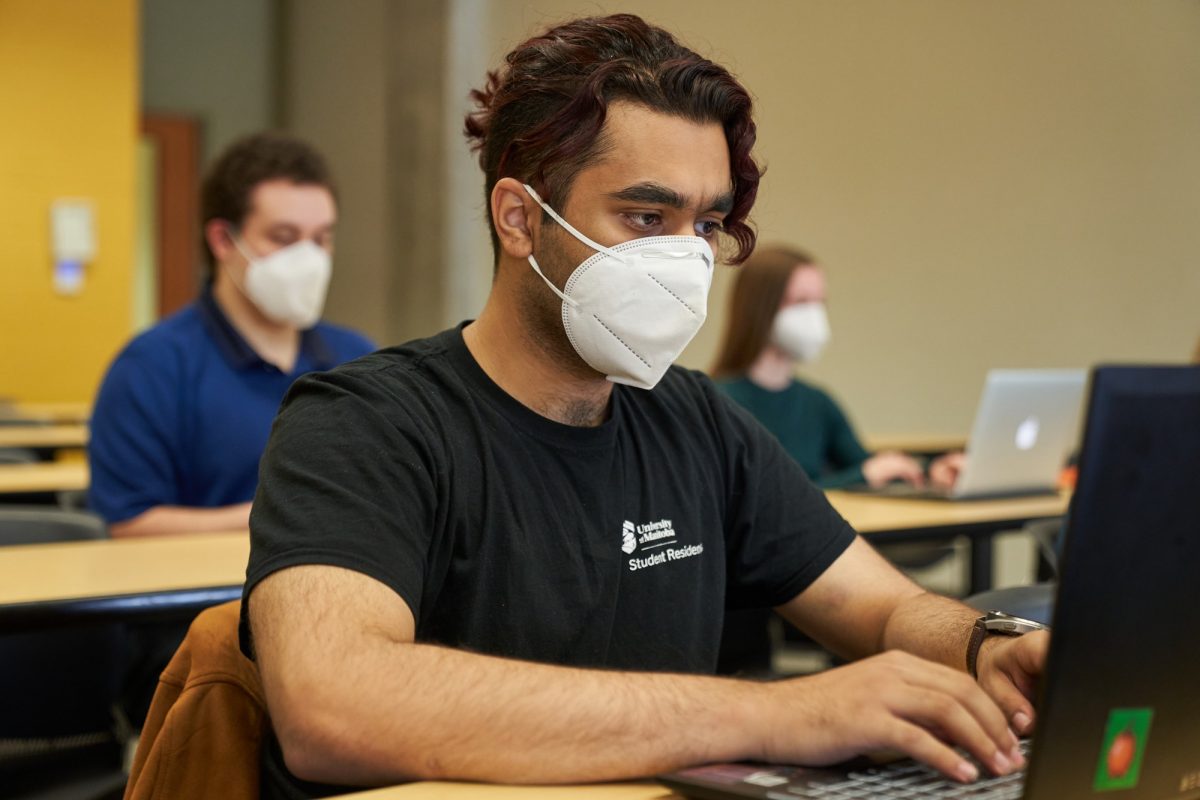 UM Achieve FAQs for students
August 22, 2022 —
When it comes to a resource all UM students should keep in their toolbox, UM Achieve certainly comes to mind. This software is easily accessible and can be a life-saver at multiple points throughout the year.
You might've heard of UM Achieve, but you may be uncertain about what it is and the many ways you can use it. A good place to start is with some of the common questions asked by students in regard to UM Achieve here:
WHY WOULD I USE UM ACHIEVE?
UM Achieve allows you to look at a snapshot of the courses you've completed and determine where you can go from there.
At some point of their education, all students have had questions about their progress and have needed some help answering important questions. UM Achieve can lay it out for you quickly and clearly.
It can help answer questions such as:
How far along am I in my degree?
What else do I need for my degree?
Can I use my courses for other degree programs?
Did I register correctly?
Am I ready to graduate?
What minor/concentrations/options can I take?
WHAT DOES UM ACHIEVE DO?
Run a degree audit – This will show you your current progress in the program you're registered in. In order to review your own audit, click on 'Run Declared Program.' Students who started their programs prior to Fall 2015 should work with an Academic Advisor to determine whether or not degree requirements are being met.
Explore programs – UM Achieve will generate an audit for any UM degree program you might be interested in exploring. After running a 'What-if Audit,' you should meet with an Academic Advisor to review the results. For help reading your audit, watch this video tutorial.
WHEN SHOULD I RUN A DEGREE AUDIT?
Any time! UM Achieve is available 24 hours a day, meaning it has the most up-to-date information from your student record. Some important times to run your audit are:
Before you register for courses, to determine the courses you need in the future.
After you register, to see how your completed courses fit in your program.
Whenever you make changes with your program/degree, major, minor and/or concentration.
Before the VW deadline or when you plan to make a change to your registration.
If you're planning to graduate, run an audit to check if everything is blue and
If you're comparing different UM programs.
As you navigate the platform, don't be intimidated by any of the technical terms! Here are some definitions and explanations:
The catalog year in UM Achieve identifies the set of degree requirements for that academic year. Each student is assigned a catalog year by their faculty which is based on their admission year or declared year of their major. Degree requirements must be followed for the academic year your faculty assigned to your program. For details or more information on your catalog year, please contact an academic advisor in your faculty.
When you're using UM Achieve, if you're trying to get into a program, choose the newest available Catalog Year. If you're thinking about adding a minor or concentration, use your own Catalog Year. Your own Catalog Year is listed when you log into UM Achieve.
WHAT DO ALL OF THESE CODES MEAN?
The codes in UM Achieve can reflect various activity on your student record. Here is a legend of the codes you may come across:
IP = In Progress
LPIP = Letter of Permission in Progress
LPDN = Letter of Permission Denied
VW = Voluntary Withdrawal
VWS = Voluntary Withdrawal Strike
AW = Authorized Withdrawal
CR = Block Transfer Course (only used in designated programs with transfer credit agreements)
DW = Deferred Writing in Progress
DX = Deferred Writing Complete
F 22 = Fall Term 2022
W 22 = Winter Term 2022
S 22 = Summer Term 2022
Audit = A report that shows how far along you are in a program
Program = all the requirements needed to get a degree
Exception = any change to a requirement in a program
WHY DOES MY COURSE HAVE ZERO CREDIT HOURS?
A course will have 0 credit hours when:
The course is 6 credit hours and are attached to the other half of the course (e.g., PSYC 1200 (Part A) 6 cr, PSYC 1200 (Part B) 0 cr).
You're repeating the course.
You've registered for or completed an equivalent course.
You've registered for or completed a mutually exclusive course.
The course is Pass/Fail with no credit given.
If none of the above applies to you, please contact your home faculty Academic Advisor.
WHAT SHOULD I DO IF MY UM ACHIEVE AUDIT DOESN'T MATCH WITH THE REGULATIONS IN THE ACADEMIC CALENDAR?
The online UM Academic Calendar is the official document. Consult with an Academic Advisor for assistance in interpreting your audit and degree requirements. Don't forget to use UM Achieve in addition to other resources, whether that's the Academic Calendar, First Year Planning Guide, or guidance from your Academic Advisor. All of these tools are designed to set you up for academic success.
Take a look at UM Achieve for more information, and be sure to see the tutorials which include step-by-step video instructions and a comprehensive student guide if you need them.