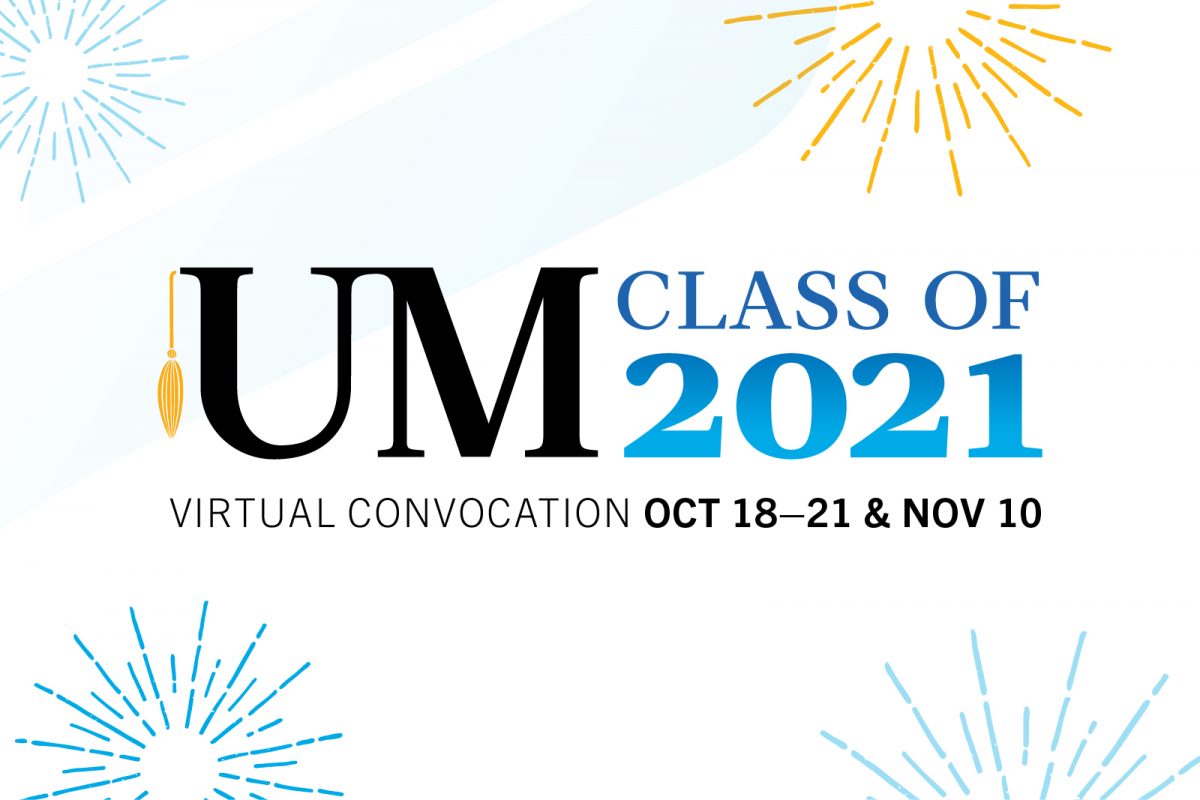 UM 54th Fall Convocation 2021 celebrated online
October 12, 2021 —
At its 2021 Fall Convocation, the University of Manitoba will confer degrees, diplomas and certificates on 1,415 graduates.
During Convocation, honorary degrees are awarded for distinguished achievement. Candidates for honorary degrees are nominated by members of the University and the public. This fall, honorary degrees will be bestowed on the Honorable Patricia Bovey and Manitoba community leader Diana DeLaronde-Colombe.
Fall Convocation 2021 will be held from October 18-21 and on November 10, 2021. With our community's health and safety in mind, the event will once again be virtual, using an innovative online platform that allows for an immersive and shared experience. We will celebrate the spirit of convocation and community as we come together to honour the class of 2021 and confer their hard-earned degrees. Graduating students and their family and friends are invited to join in the celebration, with each ceremony being live streamed.
Visit the Convocation page for the full schedule of events.
Virtual ceremonies will be held on the following dates:
Monday, October 18, 2021 at 3 pm
Tuesday, October 19, 2021 at 3 pm
Wednesday, October 20, 201 at 3 pm
Thursday, October 21, 2021 at 3 pm
Thursday, October 21, 201 at 6:30 pm (Extended Education)
Wednesday, November 10, 2021 at 2 pm (Rady Faculty of Health Sciences)
Details on the specific faculties graduating students at each ceremony are noted here.
Each ceremony includes an opening segment that is pre-recorded and features graduate stories, remarks from the Chancellor and President, the honorary degree ceremony and keynote, conferral of the graduates and a slideshow procession with graduate names, photos and personal quotes.
While we will miss celebrating in person, virtual convocation does provide the unique opportunity to share the experience with family and friends across the country and elsewhere in the world. The online platform also offers innovative ways to mark the occasion, and students will be able to take part in activities like a digital photo booth, faculty chat rooms, interactive exhibits, a digital yearbook and even virtually walk through a gallery showcasing this year's medal winners.
Learn more at umanitoba.ca/convocation