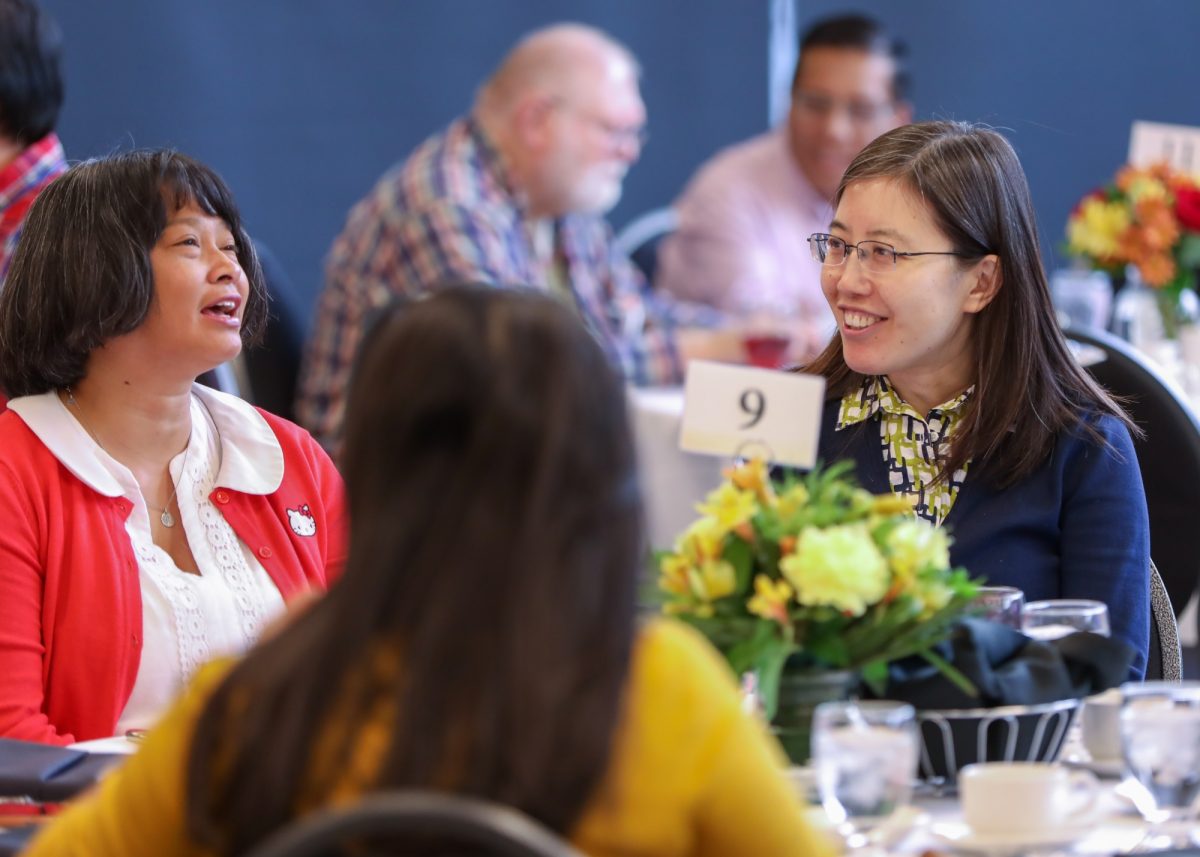 U of M Anniversary Awards 2019
University applauds faculty and staff for their contributions
November 22, 2019 —
The University of Manitoba anniversary awards recognize faculty and staff for their years of service. The annual fall event celebrates individuals with 10 years of service, followed by 30, 35, 40, 45, 50 and 55 years.
The 2019 anniversary awards events took place on October 22 at the Bannatyne campus and November 5 at the Fort Garry campus; a total of 815 faculty and staff were recognized for their hard work, valued contributions and efforts in making the U of M an outstanding learning and working environment. Three individuals celebrated 50 years of service.
In addition to receiving a letter of recognition, award recipients are given the choice of a small anniversary gift or option to donate the equivalent monetary amount to a UM fund.
Rosemarie Finlay, 50-year celebrant and senior instructor in German studies at St. Paul's College, was one of the individuals who donated to a bursary in lieu of a gift. Her donation was particularly special since she chose to give to the Dr. Karl Schilling Memorial Prize Endowment Fund — a UM fund she set up in her father's name for students enrolled in German studies.
Finlay is happy to have the opportunity to commemorate her father while giving back to students.
"Students could benefit from the money so it's wonderful to have the choice to gift money to a university fund," says Finlay.
This year, award recipients donated $5,200 to campus bursaries.
A list of the 2019 anniversary award celebrants can be found on the human resources website.