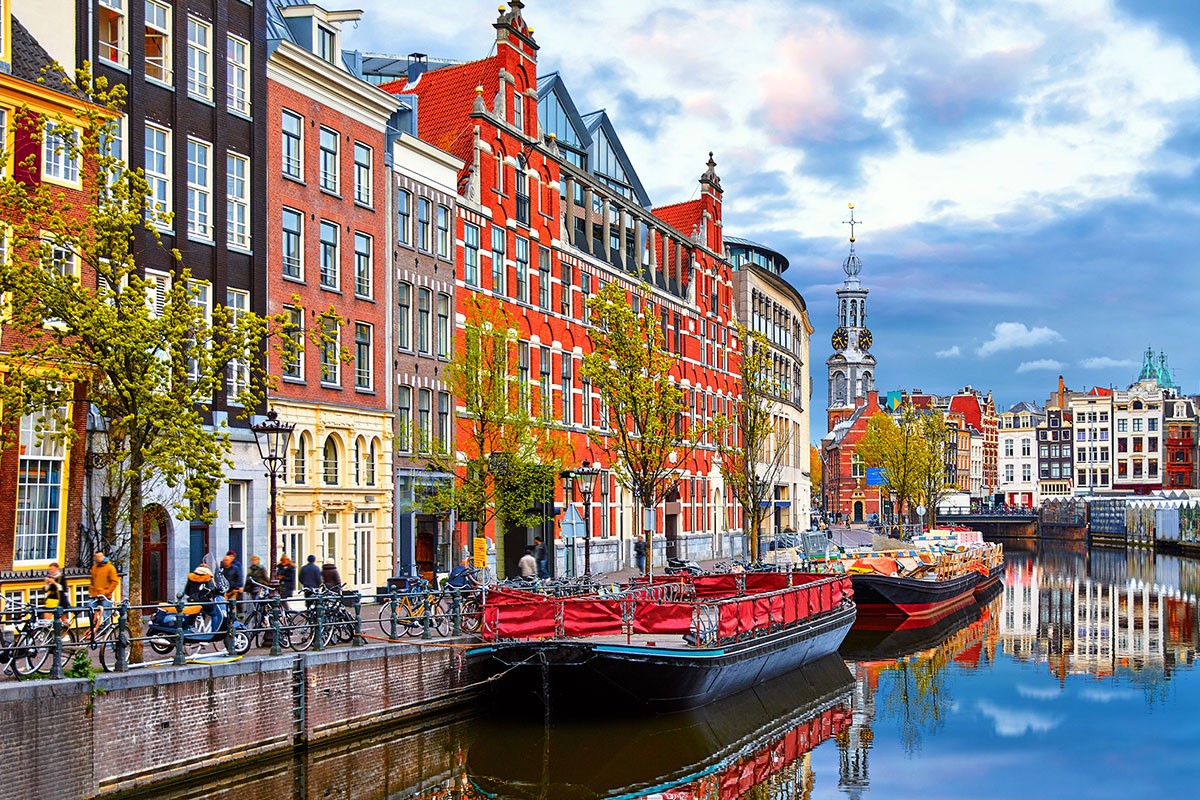 Travel while earning credit toward your UM degree
UM International Exchange program is gearing up for 2022-23 academic term
November 16, 2021 —
International exchange is a great opportunity to earn credits toward your UM degree while immersing yourself in another culture, studying and traveling in a country of interest.
In-person exchanges have been on hold due to COVID-19 travel restrictions since March 2020, but the International Centre is now gearing up for exchanges for Summer and Fall 2022 and Winter 2023.
"International exchange offers an opportunity to study courses that are not offered at UM, travel, make lifetime friends, understand and appreciate host cultures (and your own), learn a new language, and enjoy local foods," say Naomi Fujiwara, the student exchange coordinator at the International Centre.
She says international exchange is also a time for personal growth – students become more independent, better at time management, enhance their interpersonal skills and develop intercultural competencies which contribute to increased employability after graduation.
The IC's international exchange program is also affordable. Tuition fees are paid to the University of Manitoba at the UM tuition rate, while travel related costs such as airfare, travel documents, insurance, accommodation, food and entertainment are at the student's expense.
Funding may be available through the IC exchange program or the student's home faculty, says Fujiwara, and the Financial Aid and Awards website lists other funding opportunities that may help support an exchange.
Students should consider these four things while exploring exchange options.
Financial feasibility – can you afford to live abroad for up to a year? Check out the IC's Financial Planning Worksheet to help you budget.
Do you meet the admission eligibility criteria to apply for an IC exchange program?
Do you have space in your degree for an exchange?
Which term should you consider doing an exchange?
Also, due to the pandemic, it's important to be aware that in-person exchange may be suspended in the 2022/23 year by the University of Manitoba and/or the host institution. Fujiwara says it's important to have a list of UM courses that you can take so you have options for continuing your studies if this happens.
Resources
The International Centre exchange team can help every step of the way before during and after exchange.
"Before students are accepted into the IC exchange program, the student exchange coordinator will help students find an exchange option that best fits with their interests. After acceptance, the coordinator will assist students with exchange application for their host institution, the credit transfer process, and offer pre-departure orientation and training including intercultural competencies," says Fujiwara.
She notes the exchange coordinator will also do a midterm check-in with students and also hold a re-entry session after the exchange.
"Exchange planning takes time, so contact the student exchange coordinator to explore your exchange options, even if you are not sure if exchange is something you want to do next year," says Fujiwara. "The exchange coordinator is here to answer any questions students may have and help find the best options."