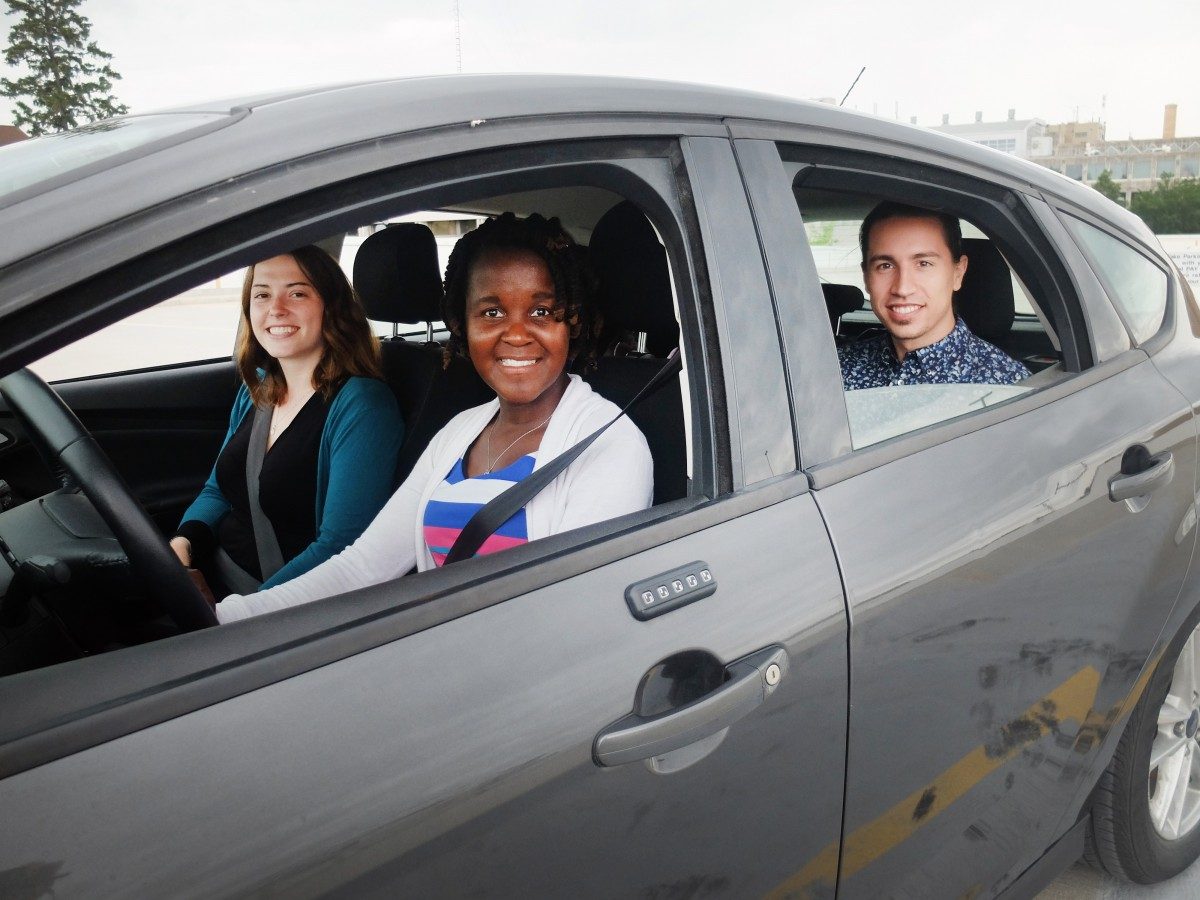 Track Your Commute this November
November 10, 2017 —
During the month of November, Green Action Centre is hosting a contest for all GoManitoba users.
Track your travel through GoManitoba for a chance to win great prizes! To be eligible for this contest, participants are asked to track at least 10 days worth of trips in their Commute Calendar for the month of November. Green Action Centre will be drawing dozens of names from the successful participants of the challenge. Just track at least 10 commutes using GoManitoba and you will be automatically entered!
Prizes:
TWO Grand Prize Winners

Each winner receives a $25 Mountain Equipment Co-Op Gift Card and a copy of Stuck In The Middle 2: Defining Views of Manitoba by Bartley Kives and Bryan Scott (published by Great Plains Publications).

20 other draw prizes

10 Coffee gift cards
10 Green Action Packs (Eco-Air Freshener, Green Living Guide, no flyer stickers & magnet)
Why should I track my travel?
As you track your daily commute throughout the month, you are able to see the money saved or that could potentially be saved through carpooling, taking public transit, biking or walking to campus. In addition, the tracker reports back to the user the greenhouse gas emissions associated with your commute and how many calories are burned if you choose an active form of transportation! These numbers might surprise you. Since the beginning of the school year UM GoManitoba users
have save $1,368 from carpooling, taking public transit, biking or walking to campus
burned 121,592 calories
saved 1,056 litres of gasoline
save 2,512 kg of greenhouse gas emissions
How do I track my travel once I have signed up for GoManitoba?
For more information on how to track your travel, click here.
GoManitoba offers a free, easy way to find people interested in carpooling to the U of M. This online platform matches you with drivers and/or riders who are looking for someone to share their daily commute with. By ridesharing, you will save money and reduce your impact on the environment! In addition, GoManitoba has a bike, transit and walking matching system to help you plan your active transportation route and find friends and coworkers to share the journey with. If you are an experienced cyclist, you can also sign up to act as a commute mentor to fellow staff and students.
Sign up today at umanitoba.gomanitoba.ca