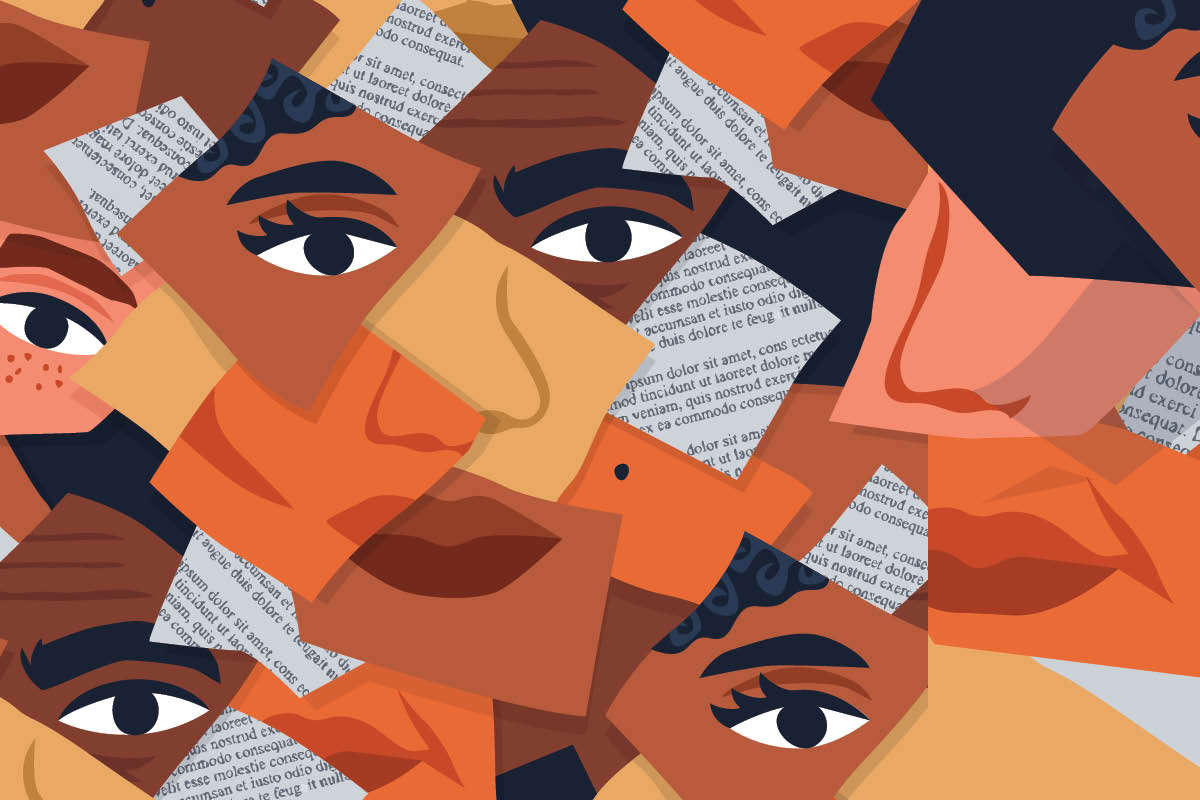 Creating lasting change
Integrating EDI into the everyday
October 14, 2022 —
Meaningful action around equity, diversity and inclusion (EDI) topics can take many forms, and UM faculties and departments are initiating a wide range of strategies to create lasting change.
In the Faculty of Kinesiology and Recreation Management (FKRM), one aspect of EDI is making people feel welcome in physical spaces–and also creating space for new ways of delivering curriculum.
Physical changes in the faculty include a stunning new mural in the Active Living Centre by Anishinaabe-Oyate artist and alum Kristin Flattery—Ozhaawashkwaa Mashkode-Bizhiki (Blue Buffalo Womyn) [BFA(Hons)/17, BEd/20]. Flattery's vision inspires healthy living for everybody and helps Indigenous students see themselves reflected in the space. "It also shows respect for the land on which our campus is situated," says Dr. Cheryl Glazebrook, a professor in FKRM who chairs FKRM's EDI committee.
The change room is a good first step, says Glazebrook. "There are other long-term enhancements we envision that would make our spaces more inclusive and welcoming for everyone." Multiple stakeholders inside and outside of the university are being consulted about the use of and long-term updates to the spaces.
To facilitate changes in curriculum, FKRM is taking two approaches: create change within existing models, and also consider how models themselves might change to be more equitable, diverse and inclusive.
An example of the first approach is the weaving of EDI-related content into the first-year course, KPER 1200 – Physical Activity, Health and Wellness. "In some offerings of this mandatory course, half of the course is now dedicated to learning about Indigenous histories and health," says Glazebrook. "We look to purposely integrate this content to signal that these topics are part of the fabric of what we do." The course is also a popular choice for students outside FKRM, so the impact can be far-reaching.
A successful new curriculum model is SPARC–the Sport, Physical Activity and Recreation in the Community Certificate. Developed for Indigenous peoples in rural and Northern Manitoba, it gives students the skills to program physical education and recreation in their communities. SPARC is a partnership with the Manitoba First Nations Education Centre (MFNERC) to provide barrier-free learning, in part by reducing the time away from home. The program provides cultural, community and academic support, which can help students who have traditionally faced barriers to educational success.
Creating lasting change around EDI can also begin by taking on challenging topics in a group setting as a starting point to change curriculum delivery and content. To this end, the Desautels Faculty of Music and the Centre for the Advancement of Teaching and Learning (CATL) are both moving ahead with thought-provoking initiatives for faculty and staff.
'People are hungry to have these important conversations.'
In the Desautels Faculty of Music, an EDI committee has been meeting monthly since 2019 to consider EDI from a variety of perspectives. From the start, the challenging issues were what members wanted to discuss, says Laura Loewen, the committee chair and Associate Dean, Undergraduate Programs, Desautels Faculty of Music. "People are hungry to have these important conversations," explains Loewen.
Shortly after the committee's inception, participants discussed a powerful 2021 article by Stó:lō/Skwah artist, writer and musician Dylan Robinson. Entitled "To all who should be concerned," the piece outlines the changes that he believes music programs must implement to move toward decolonizing music education.
The piece had a profound effect on committee members. In it, Robinson calls for an end to music curriculums that focus solely on Western art music and the traditional requirements that come with them–regarding admissions, historical knowledge, core skills and performance, for example.
"It underlined that we are just at the very beginning of thinking about EDI in a meaningful way," says Loewen. "We teach mainly Western art music and jazz. Throughout Desautels, many faculty members are working with Indigenous musicians and expanding the bounds of what we are studying and performing in our classes and research, but there is a lot more that we can do to understand things through an EDI lens. The EDI committee will help us to do this kind of work throughout the Faculty," she says.
Also taking place under the committee's direction is a series of four retreats made possible by a grant from UM's Faculty Development Initiatives Fund. These sessions, facilitated by guest scholars, are open to anyone in the faculty looking to expand their thinking around EDI and include new concepts in their work.
In the first session this May, participants learned from Marion Newman, co-founder of Amplified Opera, an opera company that challenges traditional repertoire and promotes a more collaborative method–including a daily sharing circle–to take an opera from rehearsal to stage.
"She really challenged us and was very inspiring," says Laura. "That session took place at the end of the school year, so I am interested in seeing how her ideas might be applied by instructors this term."
Upcoming retreats include one in January with Cary Miller, UM's Associate Vice-President (Indigenous) Scholarship, Research and Curriculum, and professor in the Department of Indigenous Studies. A third retreat will feature Zilla Jones, who is an African-Canadian lawyer, anti-racist educator, mother, singer and writer.
It makes sense that EDI conversations are also well underway at the Centre for the Advancement of Teaching and Learning, which provides leadership and expertise for teaching and learning for UM faculty, staff and graduate students in many areas, including EDI and Indigenous initiatives.
A collective called "Sun Rope" began in September 2021 and has evolved into a space where colleagues discuss wide-ranging topics around EDI, anti-racism, and more, including what EDI means in relation to decolonization, Indigenization and Reconciliation. The collective has discussed, among other things, land acknowledgments, identity and positionality, microaggression and racism, violence and safety in teaching and learning environments, and gender inclusivity.
'We can talk across our differences and find the points where we can support one another.'
"We can talk across our differences and find the points where we can support one another," says Robin Attas, Educational Developer at CATL. She and Indigenous Initiatives Educators Leah Fontaine and Jeri Ducharme co-founded the group in response to keen interest from staff.
"We decided that if we are going to be teaching faculty and staff about these things, we should be learning about them together and modeling them in our own work–to inform the way we facilitate sessions, design courses or consult with faculty. We can learn alongside one another, so we are all on the same page," says Jeri.
Inspired by a Cree term, "'Sun Rope' represents a rainbow that acts as a bridge provided by the sun," explains Leah. For this group, it also represents the connection that exists among EDI topics as well as the relationships that educators build to support students and each other.
To continue to ensure a range of perspectives, other staff are now being asked to facilitate sessions with the core group's help. The result? Now almost all sessions are led by their CATL colleagues. "Everybody learns from each other," says Leah.
UM is a place where we prioritize an inclusive learning and innovative teaching environment, in order to foster a truly transformative educational experience. TeachingLIFE tells the stories of our ground-breaking educators and their impact on student success.
Learn more
Other TeachingLIFE articles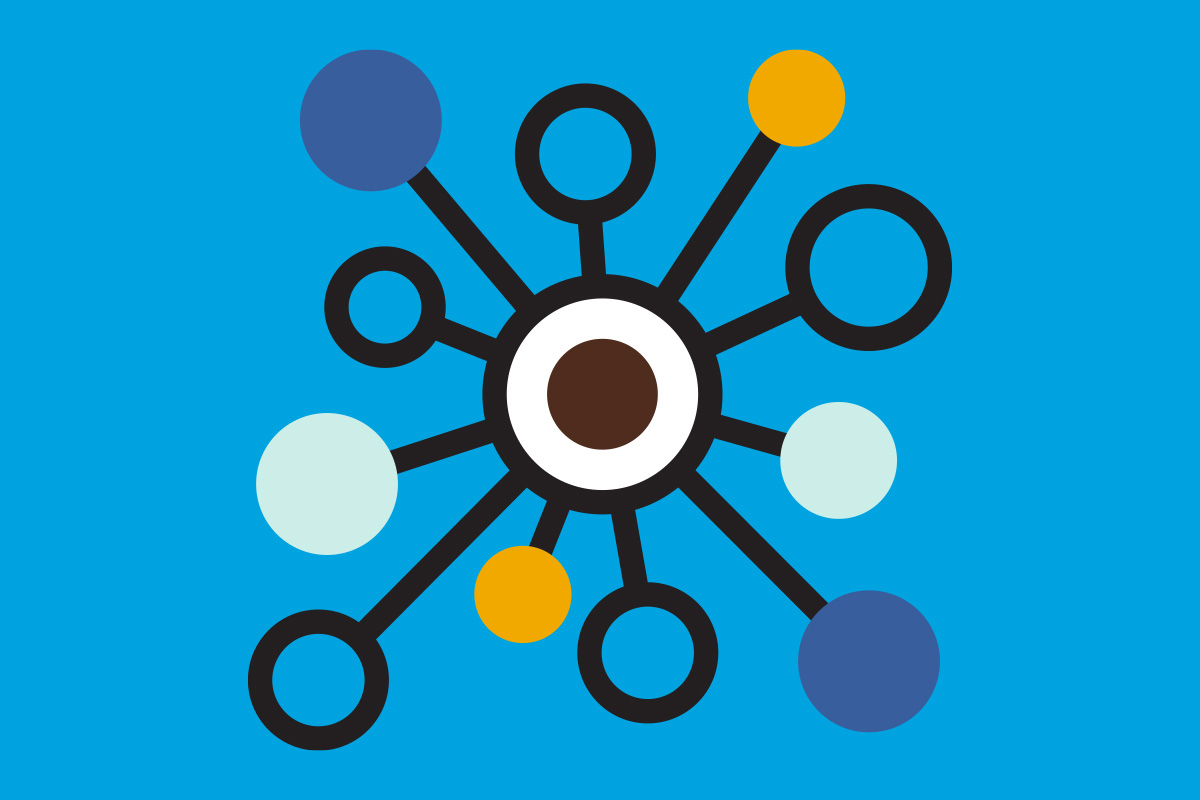 Working to create a learning environment that is universal and inclusive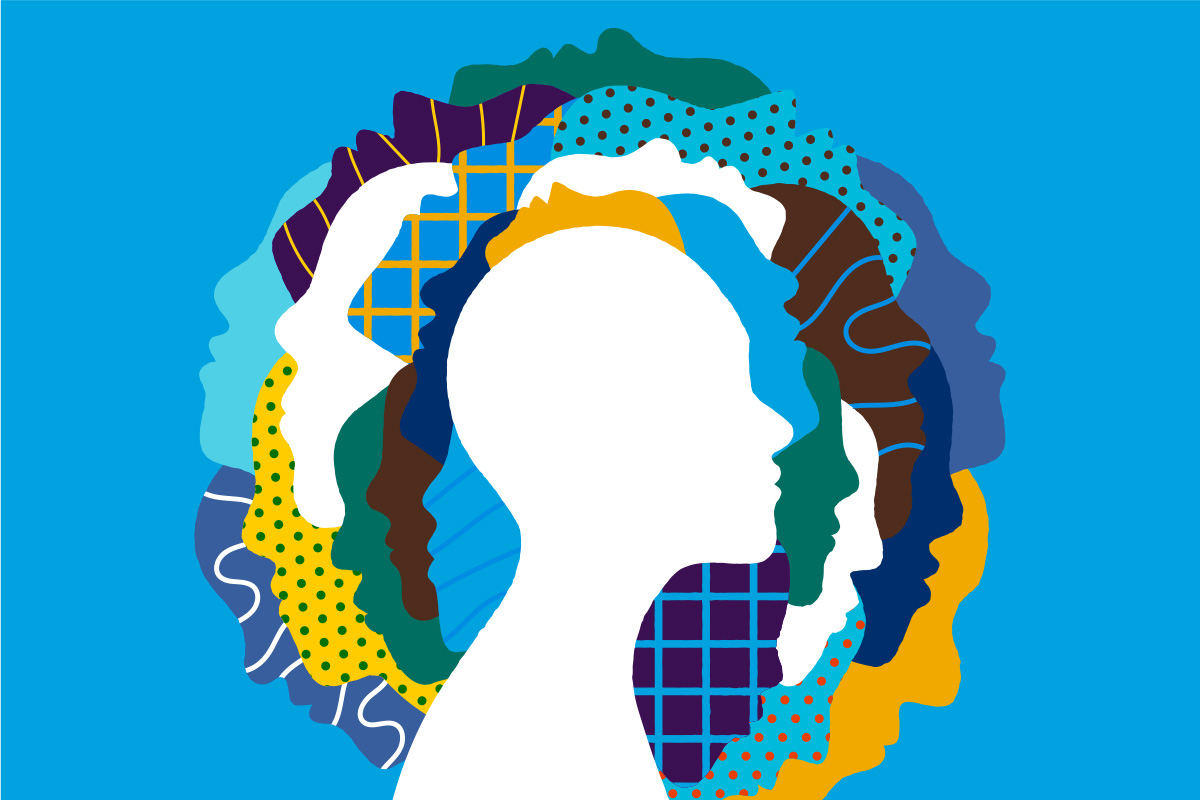 Confronting controversy to lead to a less-polarized society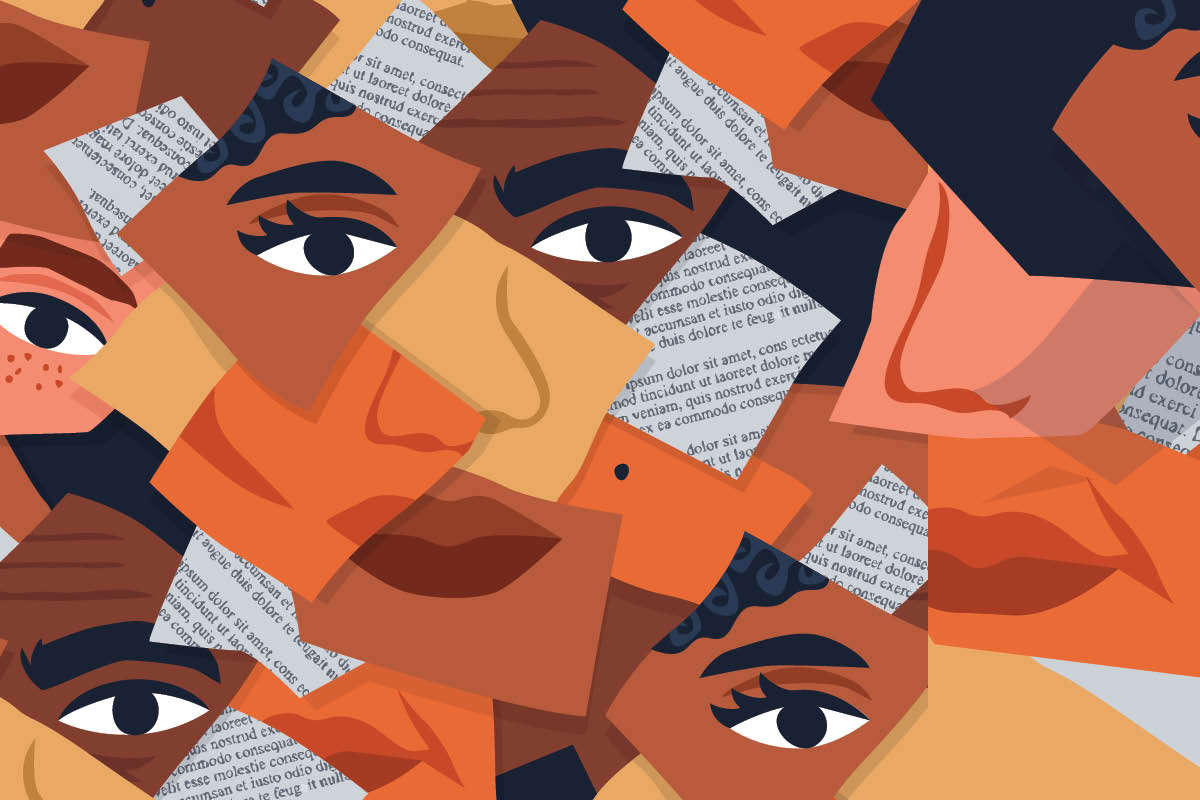 Integrating EDI into the everyday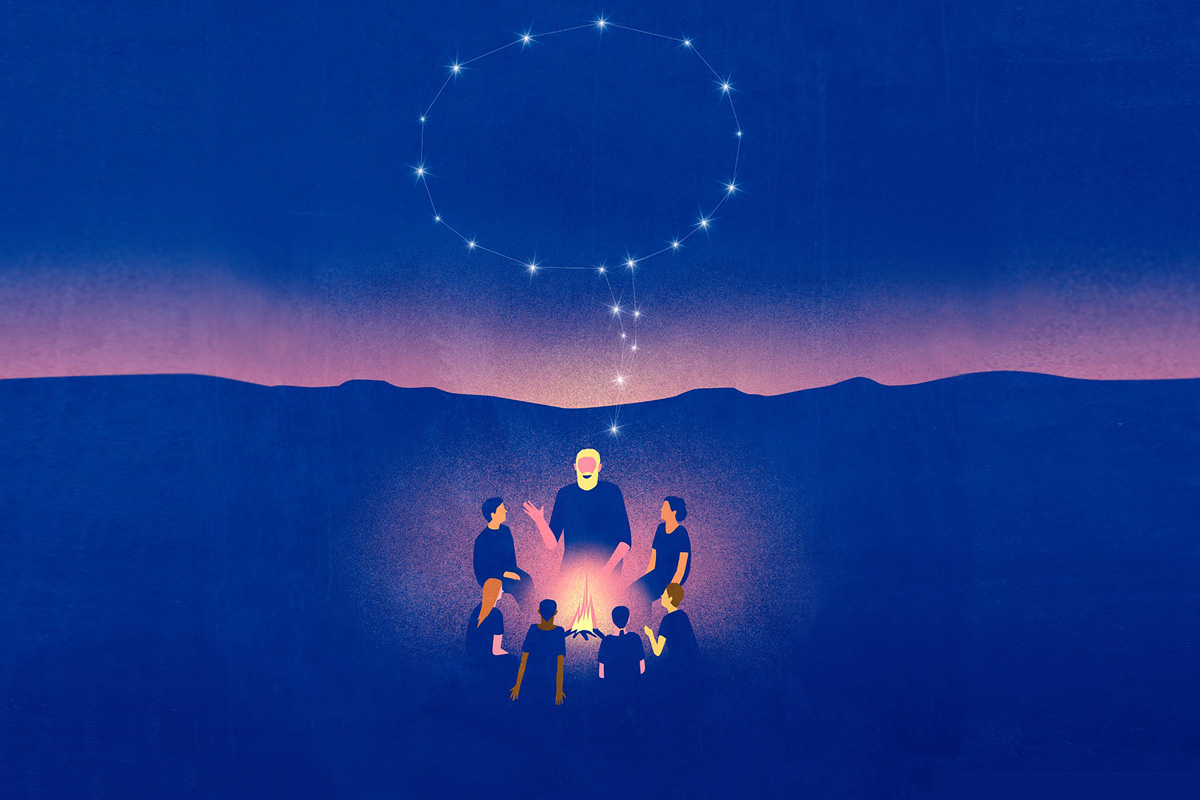 Experiential learning is more than career preparation, it's life preparation
More from TeachingLIFE
About CATL
The Centre for the Advancement of Teaching and Learning is an academic support unit that provides leadership and expertise in furthering the mission of teaching and learning at the University of Manitoba.
Learn more about CATL