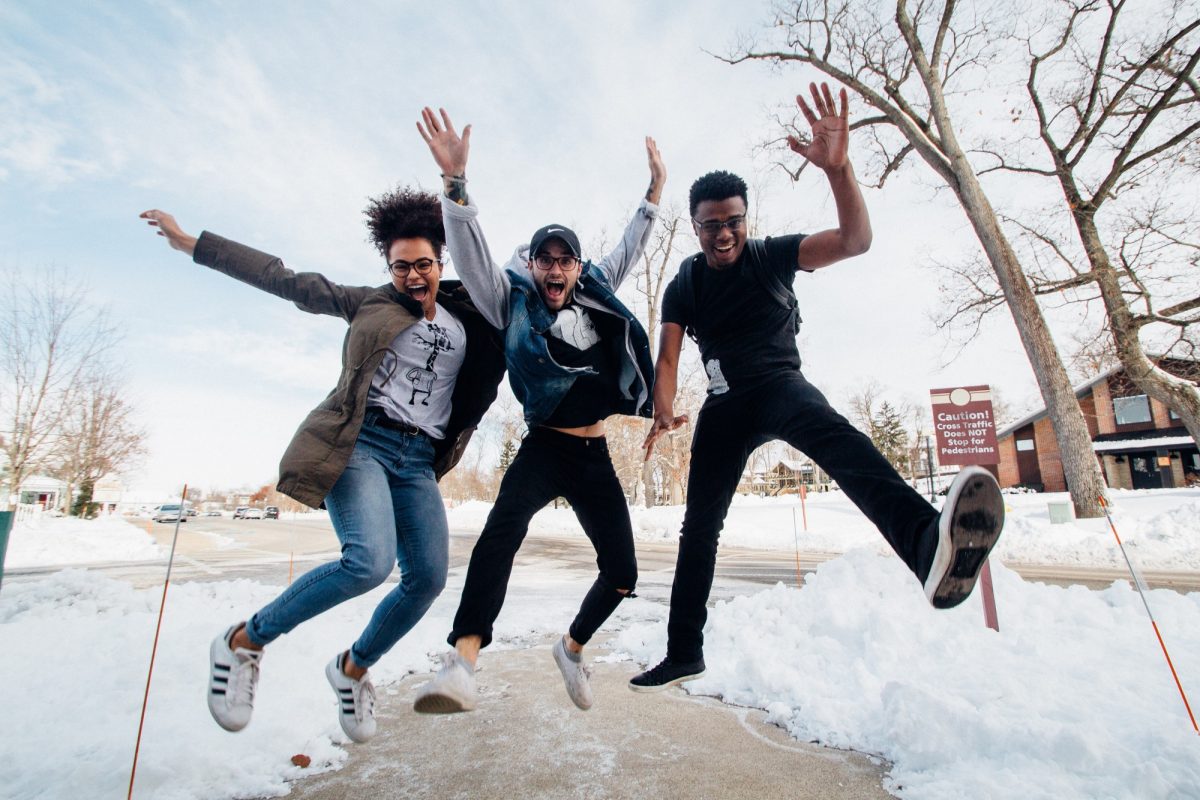 Take time for a mid-winter wellness check-in
Listen to what your body needs and find some fun ways to engage with your physical, mental and spiritual health.
February 6, 2023 —
The responsibilities that come with being a student on top of each individual's circumstances can take a toll. While it's easy to get caught up in busy schedules and numerous commitments, your physical and mental wellness matter above all else.
It's important to check in with yourself and listen to what your body needs. Taking the extra time and effort to get in touch with your thoughts on a deeper level may seem counterproductive, but prioritizing your well-being is a vital part of staying at your best.
Here are a few ways you can engage in wellness and connectivity at UM this season:
The Student Counselling Centre hosts a variety of workshops and groups to help participants build skills for coping. They cover topics such as stress management, conflict resolution, self-esteem, relationships and meditation, and do not require personal sharing.
COVID-19 and Influenza vaccines remain available by appointment through University Health Service to help you stay well. The recently adopted Student Absences policy also makes short-term illnesses and difficult situations easier to navigate so that you can take the time to get better or address personal emergencies without fearing academic consequences.
Exercise and physical activity can do wonders for stress management and keeping our bodies feeling good. Recreation Services offers a variety of recreational programming across all skill levels. UM students also have access to sport and recreation facilities on our campuses, including the Active Living Centre, a state-of-the-art fitness venue!
Taking care of yourself doesn't need to come at a high cost. The Gerald Niznick College of Dentistry's general clinic provides more accessible dental and oral health care, with service fees costing up to 50 per cent less than that of private practices. Practicing dentists and hygienists supervise the exceptional care that UM dental and dental hygiene students provide for their patients. The clinic is located on the Bannatyne campus, and students travelling from the Fort Garry campus can easily take one Winnipeg Transit bus to reach the clinic!
Share the powerful energy of drumming with fellow students at Bouncing Back to the Beat, a group-drumming session that includes wellness-focused discussions and musical activities. Instruments will be provided, and all skill levels are welcome! Sessions are held every Wednesday from 12:00 P.M. to 1:00 P.M. until March 8 in 521 UMSU University Centre. Register by contacting spiritualcare [at] umanitoba [dot] ca.
Spiritual Care and Multi-Faith Centre invites staff and students to explore a variety of spiritual wellness activities. Programming is hosted in 521 UMSU University Centre. Contact spiritualcare [at] umanitoba [dot] ca for more information.
You deserve to take time away from a busy schedule and decompress. Drop in for Reflective Quiet Time to gather your thoughts, de-stress, contemplate, pray, meditate and everything in between. The space will be available on Mondays, Wednesdays and Fridays from 1:30 P.M. to 2:30 P.M. and Tuesdays and Thursdays from 10:00 A.M. to 11:00 A.M.
Common Grounds are interfaith student gatherings connecting students from different spiritual traditions to each other and building a stronger sense of respect and understanding of one another. On every second Thursday starting February 9 from 6:00 P.M. to 7:45 P.M., students will delve into what productive dialogue looks like, and develop their understanding of other faiths and even their own. Each gathering will highlight a different coffee blend from around the world!
The Indigenous Student Centre (ISC) and Spiritual Care and Multi-Faith Centre are inviting students to Meet the Elders-In-Residence. On Thursday, February 9 from 10:00 A.M. to 11:00 A.M., students can connect with the Elders for wisdom and support over light refreshments.
Meditate with a Buddhist monk at Mindfulness Meditation every Wednesday from 5:00 P.M. to 6:00 P.M. Participants can explore this mindful practice and learn from the very tradition that introduced meditation to the world.
Attend a Falun Gong gathering every Sunday from 7:45 A.M. to 12:30 P.M. where this ancient practice for mind and body wellness is rooted in truthfulness, compassion, and forbearance.
Building healthy habits is a critical part of determining what success looks like for you. A variety of resources are available to support you through every step of the way at UM. Pause, check in with yourself and find some fun ways to engage with your physical, mental and spiritual health!