water News Archive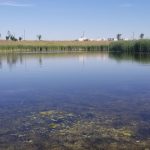 September 21, 2020 —
For the 2020 field season, CEOS research associate and drone technician Madison Harasyn and I are sampling two distinct stormwater retention ponds at the University of Manitoba SmartPark once a week.
+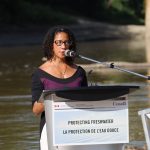 August 8, 2020 —
The projects will address key water quality issues in the Lake Winnipeg Basin, including addressing algae growth, enhancing collaboration throughout the Basin, and engaging Indigenous peoples in freshwater management.
+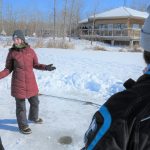 March 12, 2020 —
More than 150 middle-and-high school learners met with climate researchers on March 5 for Arctic Science Day. Students learned how new knowledge is developed from working in harsh Arctic conditions, and how the learning process can be a lot like playing video games.
+