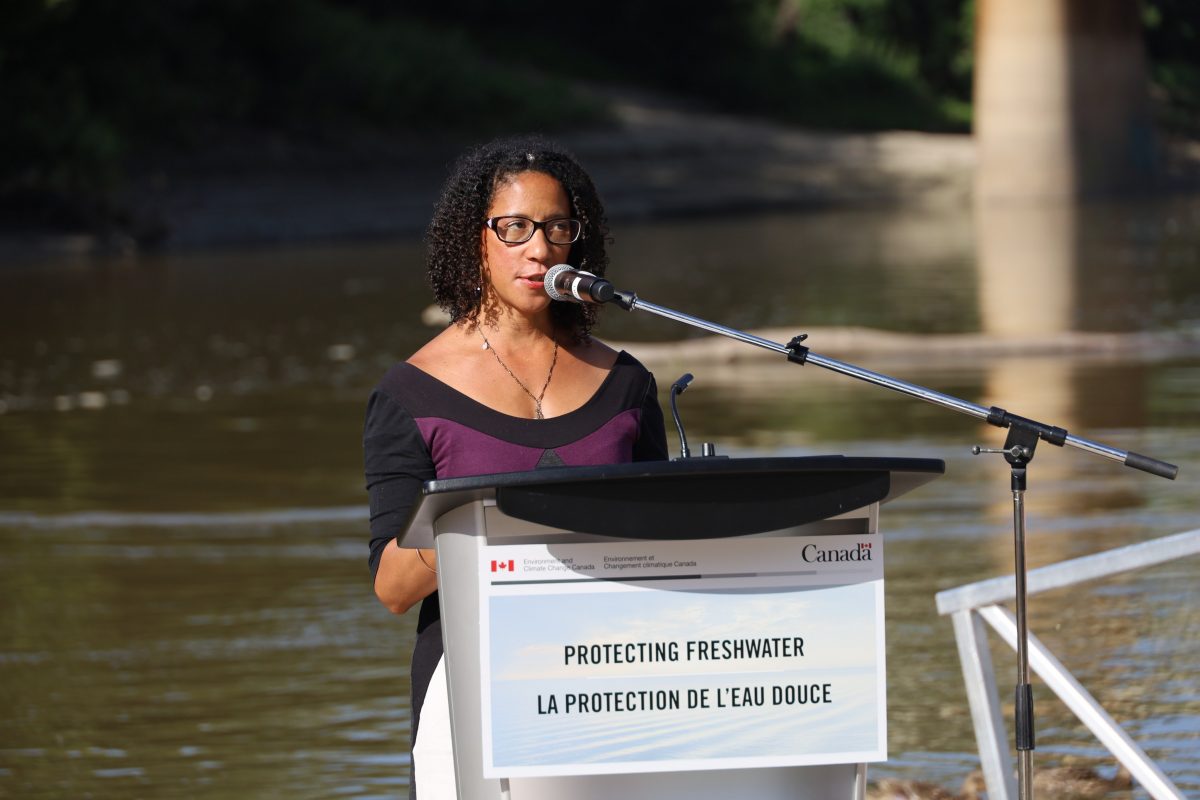 CEOS and MMF collaborate on community-based water monitoring
The collaboration expands community-based monitoring and facilitates sharing water, weather and climate information
August 8, 2020 —
The Centre for Earth Observation Science (CEOS) and the Manitoba Métis Federation (MMF) are partnering on a project that will increase Indigenous engagement in the Lake Winnipeg Basin to build watershed resilience. The federally funded initiative under the Lake Winnipeg Basin Program will build upon previous research on Manitoba's Great Lakes including Lake Winnipeg, Lake Winnipegosis, Waterhen Lake and Lake Manitoba.
The collaboration between CEOS and MMF expands on the Manitoba Métis Community-Based Water Monitoring Program and creates a Water-Weather Keeper Program to facilitate the sharing of water-, weather- and climate-related information.
"This project will allow CEOS to grow our partnership with the MMF as we collaboratively develop and implement a water-weather keeper pilot program, designed to facilitate the creation and sharing of water quality information in locations prioritized by local Indigenous people," says Claire Herbert, field program manager for the Manitoba Great Lakes Project at CEOS.
MMF members will be trained in water sampling methods and provided with analytical support and training by CEOS. A summer student will also be hired through the university's Indigenous training initiative to assist with the project.
A parallel initiative builds on the MMF's community-based monitoring program, which started in 2018 to increase the number of Manitoba Métis citizen scientists involved in measuring phosphorus concentrations.
The Water-Weather Keeper Program aims to gather and update traditional and measurable knowledge on the health and nutrient loading to Lake Winnipeg. The project will foster a new partnership between MMF and CEOS, and increase the capacity for community-based water quality research and monitoring while employing and educating Manitoba Métis citizens.
Funding for the projects comes from the federal government's $25.7-million investment in the Lake Winnipeg Basin Program, which is part of a $70.5-million investment in freshwater protection.
"Water is a shared responsibility between federal, provincial, municipal and Indigenous governments," Parliamentary Secretary Terry Duguid says.
"Collaboration is the key to restoring and protecting Lake Winnipeg's water quality and preserving the ecological health of this vital resource."