arctic science day News Archive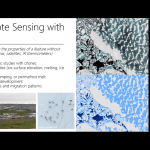 March 23, 2021 —
More than 1,500 students attended the unique Arctic and climate science workshop with in-field subject matter experts with backgrounds in physical and chemical oceanography, sea ice optics, marine mammals, remote sensing, contaminants and oil spills.
+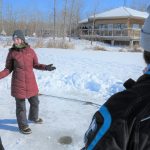 March 12, 2020 —
More than 150 middle-and-high school learners met with climate researchers on March 5 for Arctic Science Day. Students learned how new knowledge is developed from working in harsh Arctic conditions, and how the learning process can be a lot like playing video games.
+