Students' Teacher Recognition Reception News Archive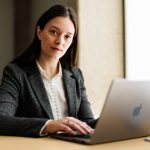 May 25, 2023 —
Lauren Gowler was selected as the Faculty of Law's exceptional student and she chose her high-school art teacher Ms. Deborah Nickel and Associate Professor David Ireland from the Faculty of Law as her most memorable teachers.
+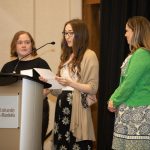 May 12, 2023 —
The Students' Teacher Recognition Reception is an opportunity to celebrate teaching excellence. Each faculty and school nominates an outstanding graduating student, who then selects two teachers who have made important contributions to their education – one from their Kindergarten to Grade 12 years and one from their time at UM. This year, the group of 22 graduating students spoke about 44 outstanding educators who inspired them.
+