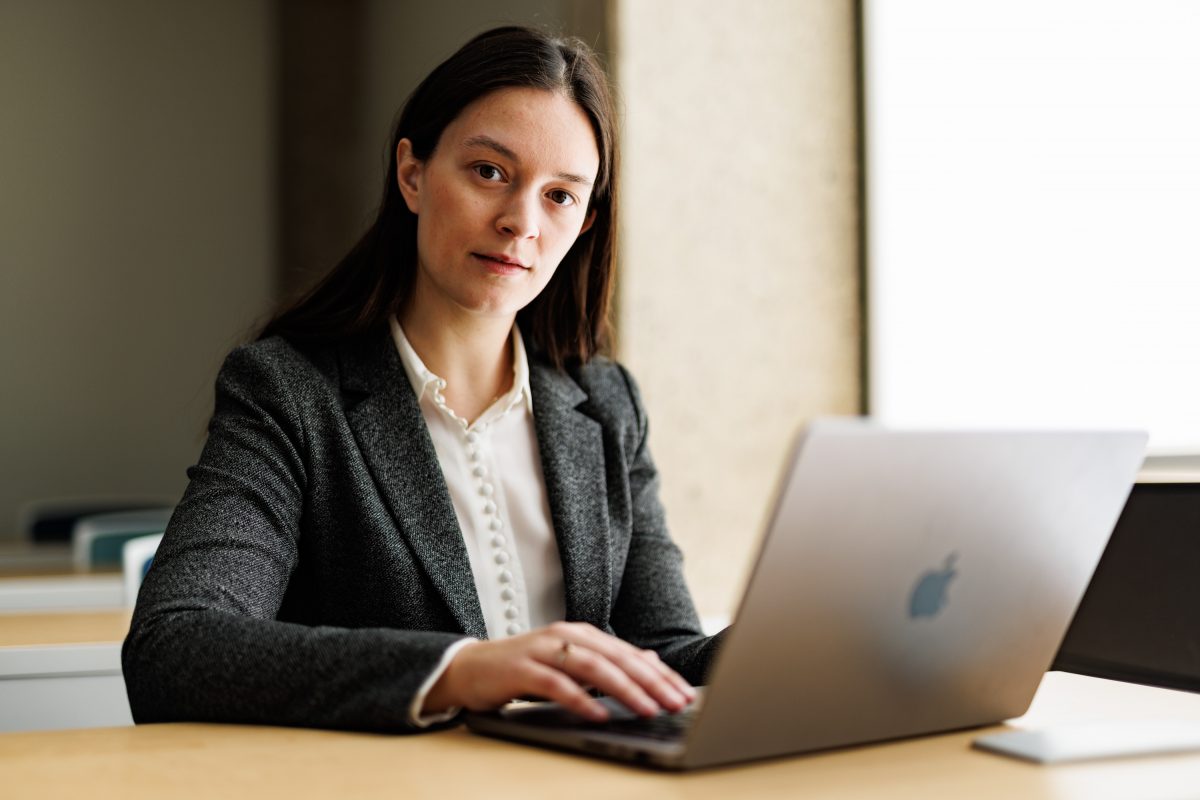 Law student thanks most memorable high-school teacher and professor at annual Students' Teacher Recognition Reception
May 25, 2023 —
Each year, the Centre for the Advancement of Teaching and Learning (The Centre) hosts a Students' Teacher Recognition Reception which gives exceptional students nominated by their respective Faculty an opportunity to thank and celebrate the two educators – one from Kindergarten to Grade 12 and one from their time at the University of Manitoba – who have most inspired them.
Lauren Gowler was selected as the Faculty of Law's exceptional student and she chose her high-school art teacher Ms. Deborah Nickel and Associate Professor David Ireland from the Faculty of Law as her most memorable teachers.
"It has been a great experience having Professor Ireland as a mentor during my time at Robson. I've had the pleasure of taking two classes with him (Criminal Law in 1L and LPPR in 3L) and working with him closely as a Research Assistant for two years on his upcoming manuscript. Beyond that, he's provided excellent guidance and support to me as I have navigated the application process for graduate programs and clerkships," said Gowler.
She added, "Davy is incredibly approachable, patient, and understanding with students. I think he – more so than any other law professor I had – really communicated the importance of establishing human connections with the individuals we are going to be expected to work with and represent. The Faculty of Law is lucky to have him as a professor."
Lauren is so bright, energetic, and creative that it is no surprise she has excelled at the University of Manitoba. – Associate Professor Davy Ireland
"I was certainly surprised, then deeply humbled, by this award," said Ireland. "Lauren has been a truly outstanding student in the Faculty of Law, and I am very happy to have been part of her journey so far. I am thrilled she will be embarking on her graduate education in the UK and look forward to watching her grow as a lawyer, teacher, and mentor."
Watch Lauren's speech from the Reception on the University of Manitoba Youtube Channel.