social justice News Archive
July 26, 2022 —
The University of Manitoba Faculty of Law will launch its Rights Clinic at Robson Hall ("Rights Clinic") on July 26, 2022. This novel initiative – supported by a grant from the Manitoba Law Foundation – will have a specific focus on assisting Manitobans with rights-advancing issues and cases in the areas of environmental rights, Charter rights, Indigenous rights, disability rights, and privacy rights, amongst others.
+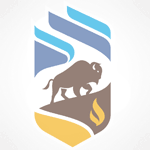 July 6, 2022 —
Dr. Lindsay Larios, assistant professor, has recently received a Social Sciences and Humanities Research Council (SSHRC) Insight Development Grant to examine the lived experiences of pregnant medically uninsured migrants living in Manitoba.
+