rec clubs News Archive
February 25, 2019 —
The synchronized skate club is just one of many rec club options offered by Recreation Services. Learn more!
+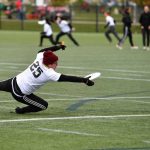 November 16, 2018 —
At the University of Manitoba, Recreation Services provides students, staff and alumni the opportunity to participate in organized sport and physical activity through Rec Clubs.
+