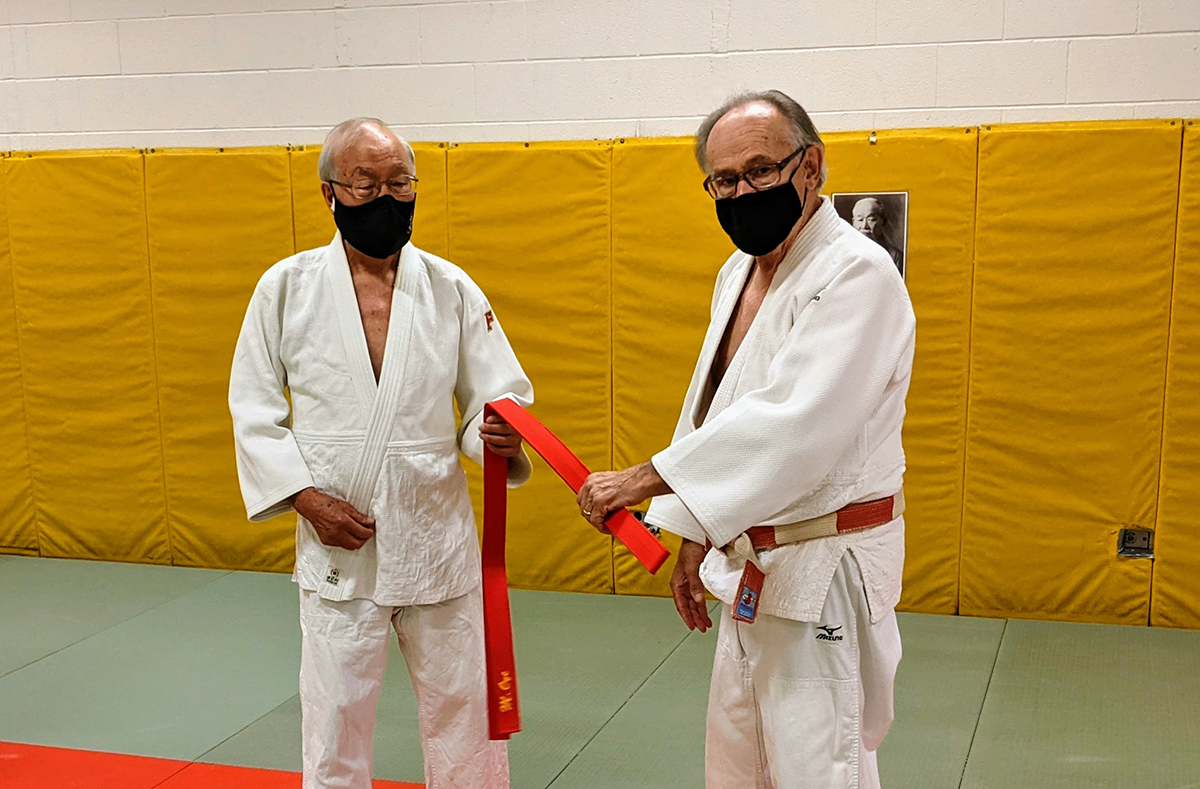 Long-time Recreation Services Judo Sensei earns rare belt rank
July 28, 2021 —
Judo Sensei Mamoru "Moe" Oye has been promoted to 9th degree (Kudan) black belt, a rank that only four other judokas have earned in Canada.
Oye first received his black belt in 1957. At 84 years old, he now holds one of the highest ranks in Judo. This esteemed promotion was directly awarded by Judo Canada, officially honouring his unparalleled contributions to the evolution of the sport.
Beyond mastering the principles and philosophy of judo, Oye has been instrumental to the development of judo in Canada – especially in Manitoba. Throughout his career, he has served as the vice president of Judo Canada for over 30 years and both as a coach and the president of Judo Manitoba for many years.
With over 60 years of his life dedicated to building the UM Recreation Services Judo Club, he has taught many students and led a few to outstanding heights. Three Olympians have trained in his dojo: Ewan Beaton who competed in Barcelona 1992 and Atlanta 1996, Niki Adams in Atlanta 1996 and Mark Berger who returned as a bronze medalist from Los Angeles 1994.
"We are privileged to have Moe be a part of our programs and UM community and we are incredibly proud of him," says Tanya Angus, director of Recreation Services.
Mamoru also had a significant role in writing the first National Grading Syllabus in Canada and in advancing the National Coaching Certification, both of which have and continue to impact current and future judokas.
He is a true leader, shaping the future of judo not only in board rooms and administrative spaces but also on the mats with athletes who have the privilege of learning from him.