Marc Kruse News Archive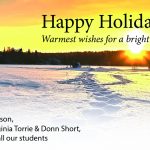 December 23, 2021 —
Another year of virtual teaching and learning has passed, another Spring graduating class of law students endured final exams, convocation ceremonies, grad celebrations and commencement of articles in front of a screen at home. Another cohort of 1L students were introduced to law school virtually. Professors spent another year recording and uploading lectures, staring at boxes on screens hoping students were behind them, heeding the lessons. At some point, everyone wondered where the community was and what was happening at Robson Hall?
+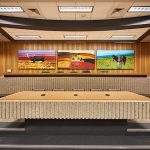 December 13, 2021 —
Change can take a while to happen, but when the impact is finally felt, the results are rewarding. The amount of change between what third-year law student Katie Rothwell and first-year Melinda Moch have seen at the University of Manitoba's Faculty of Law in terms of Indigenization of the law school curriculum, is significant. This year alone, changes law students like Rothwell and Moch have witnessed include the creation of a Truth and Reconciliation Action Team, the hiring of an Indigenous Student Support Coordinator, and an increase of Indigenous content in mandatory first-year law courses.
+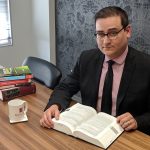 September 29, 2021 —
This fall, the Faculty of Law welcomed back alumnus Marc Kruse [JD/2015] to fill the role of Indigenous Student Support Coordinator, recently vacated by the retirement of long-time instructor, Wendy Whitecloud. In addition to providing programming and supports for Indigenous students at Robson Hall, he will be responsible for supplying the Faculty with opportunities and initiatives in Indigenizing the curriculum.
+