Campus Life News Archive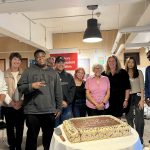 September 11, 2023 —
A week to remember for the St John's college community to kick-off the 2023-24 academic year.
+
December 17, 2018 —
Registration for intramural sports such as basketball, ice hockey, volleyball, & more kicks off Jan 7!
+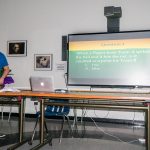 May 1, 2017 —
Program coordinator Trevi Freeze recalls when graduate Paul Redmond shared his proudest moments at the University of Manitoba as the highlight of this year's Campus Life end-of-year celebration. The celebration is an event where students share their university experiences in the Campus Life program, which supports people with intellectual and developmental disabilities though auditing university courses.
+