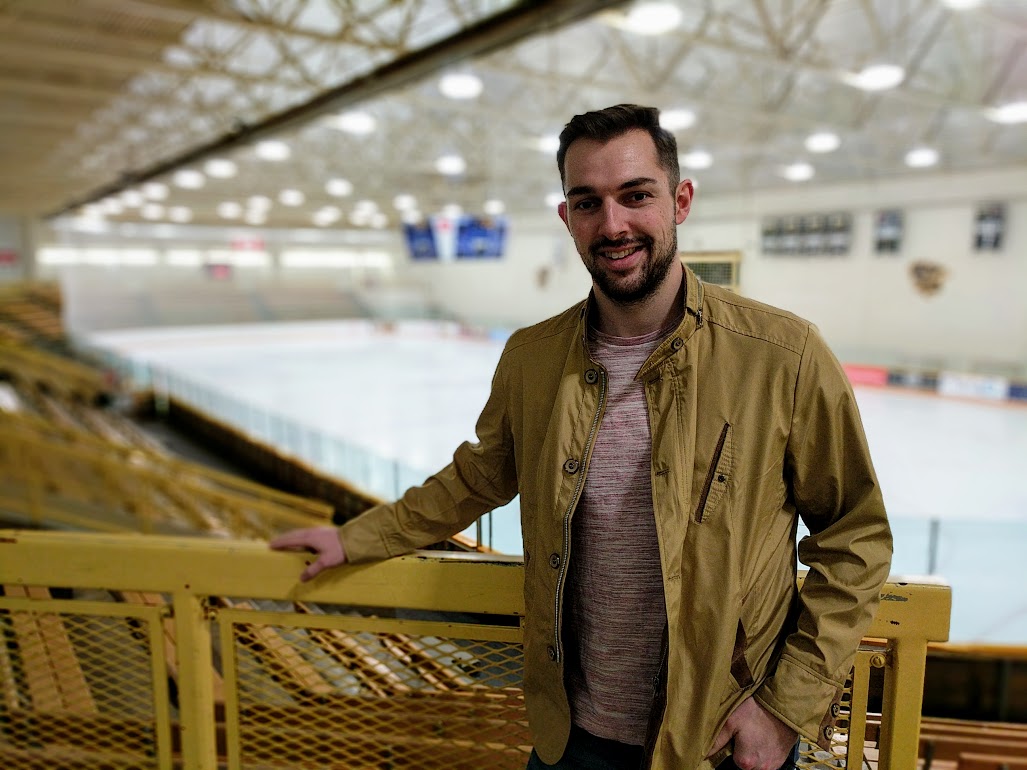 Get in the campus game with Intramural Sports
December 17, 2018 —
A message from Recreation Services:
Brett Stovin, captain of the University of Manitoba Bison Men's hockey squad, sports a few different "jerseys" at the University of Manitoba.
Aside from also being a Recreation Management and Community Development major in the Faculty of Kinesiology and Recreation Management, he's a part of the Recreation Services team as the Ice Hockey Intramural Sports supervisor. This position provides him with valuable business administration experience and also a sense of satisfaction when hearing feedback from participants.
"I enjoy hearing how stress-relieved people feel once they've participated in our programs, or have used our facilities through Rec Services," he says.
Interested in playing intramural sports? Check out the vast selection offered during the winter term, and sign your team up. Basketball, hockey, soccer, dodgeball are just some of the sports available. Registration starts Jan. 7-23.
If intramural sports isn't your speed, we also have REC Clubs available during the winter term for those looking for a more casual sport experience.