From abroad to the dorm: students find home in college residence
St John's college residence availability open for January and Summer 2024 students needing accommodation.
October 27, 2023 —
The St John's college residence is a diverse place filled with students from all over the world. From Malaysia, India, Africa, and other countries worldwide, the students feel at home when they walk into the building.
We caught up with Dean of Residence, Matthew Bowman, as the college looks to fill available rooms with January 2024 and Summer 2024 students looking for accommodation.
"The college residence is a unique place in that we house students from many different countries who all have different life experiences. When they move into the college, they feel welcomed because of the other international and domestic students in the residence and how friendly the community is here."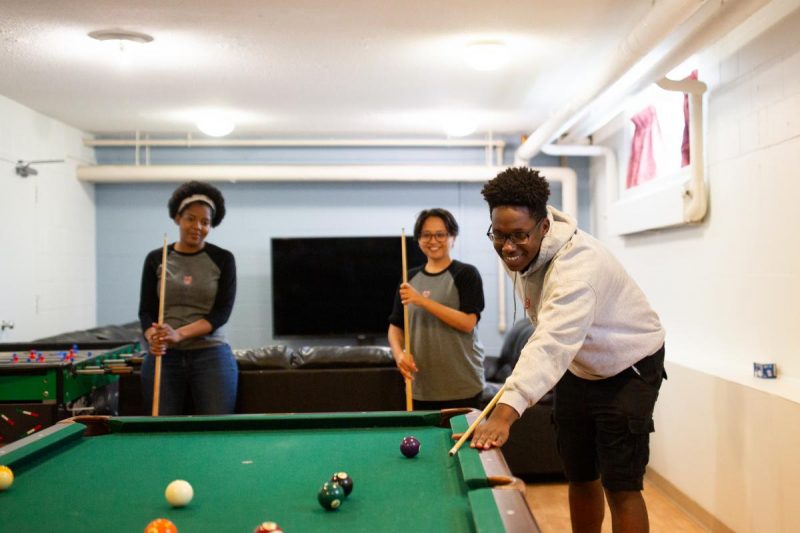 In discussing the college experience with Matthew, it was evident that the residence was a place that supported students and wanted everyone to feel at home. With the 24-hour support through Matthew and the Don's Program, students can feel safe and secure in the college residence while having a place to succeed in their studies.
In our conversation with Matthew, he gave us insight into the college experience.
"The Dons welcome students in on move-in day when they arrive at the residence. They help students get comfortable, show them around the residence, introduce them to the staff and other students who quickly become friends, set up their room with them, and then take them on a UM tour of campus. Following the tours and once students get comfortable, the Dons also educate new residence students about the opportunities that are available at the university for them regarding employment, student councils, and resources they can use."
As Matthew points out, the community of the residence begins on move-in day with the Dons. This Don's Program is the face of the residence for college students, which is made up of five students who oversee the college after hours, help run resident events and keep things running smoothly in the residence. It is also used as a 24 hour student support team for students living in residence.
It's apparent in our conversation with Matthew that what students enjoy about residence is more than just receiving an education; it's about building friendships for a lifetime.
Apply to the St John's college residence today!
Click here for details, benefits, and general information about the residence.