advising News Archive
October 12, 2021 —
Cheryl Lee, student advisor and program coordinator for the College of Pharmacy, has been awarded the 2021 Advising Excellence Award.
+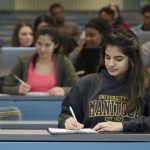 May 13, 2019 —
Congratulations! You've made it through your first year of university! This is a great accomplishment.
+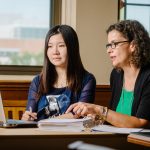 December 3, 2018 —
You've taken a few classes, or more than a few, and it hits you: you want to change your program of study. This is actually pretty common. Believe it or not, that's good news.
+