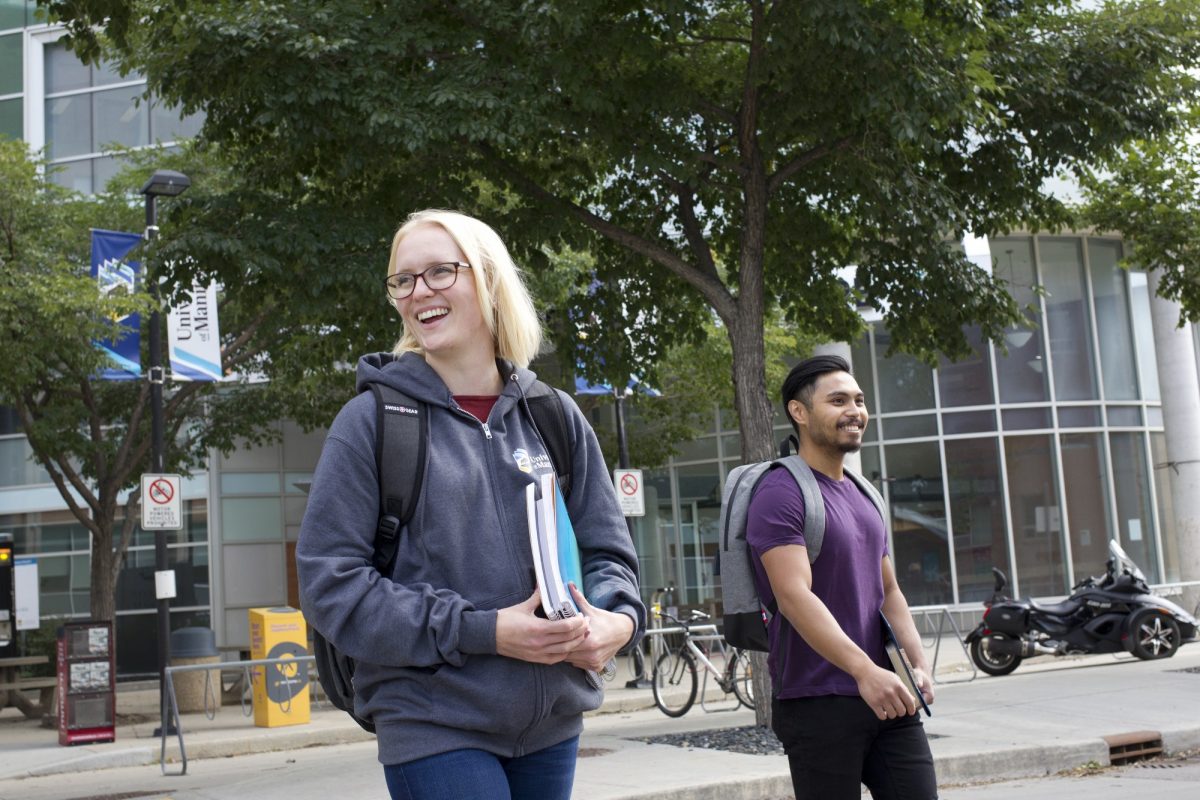 Set yourself up for success with the help of UM's Academic Learning Centre
'The ALC is for everyone. It's as normal as visiting a library, joining a club or other student activities'
October 8, 2022 —
With Student Success Month in full swing this October, we encourage you to engage with all the resources available to help you enhance your academic and personal growth. The Academic Learning Centre (ALC) helps UM students achieve academic success.
Providing free programs and resources to help all students build their learning, writing, studying and research skills, the ALC offers a variety of one-to-one and group-directed services. "All students can benefit from adaptive help-seeking throughout their education," says Monique Dumontet, ALC Director. "It helps build confidence and the feeling of self-efficacy that makes a student not only do well, but thrive at university,"
Seeking help isn't a reflection of poor academic performance; it simply means you're making yourself better. The skills that you gain and develop in university will not only help you with your academic goals but also with your professional and personal success beyond your time as a student.
Learning with and from your peers can significantly help with this process. Supplemental Instruction (SI) sessions are weekly group study sessions for courses with well-known challenging curricula. With a trained SI leader, each session fosters opportunities to discuss course content, ask questions, share notes, and work through sample problems together.
"In addition to academic support, the social component of learning is really valuable," Dumontet adds. Understanding that other students often have similar experiences with coursework helps alleviate anxiety around your own progress, especially when you're having difficulty with course content or a particular skill.
Individual tutoring appointments are also available throughout the year. You can benefit from feedback on academic writing, assistance with approaching and comprehending course material and learning new strategies to build your independent study skills.
Last year, the ALC had over 8000 individual tutoring appointments spanning across more than 90 courses and fundamental academic skills. SI sessions also saw over 650 attendees. Dumontet adds: "the Academic Learning Centre is for everyone. It's as normal as visiting a library, joining a club or other student activities."
The ALC also provides a multitude of self-directed content for students to access at their convenience. These tip sheets and videos can help familiarize students with problem-solving tools, time management methods, test and exam preparation, reading techniques, citation formats, and more.
Dumontet and other ALC staff are energized now that students are back on campus while still continuing to offer remote support. They continue to redefine what it means to offer accessible and adaptive services to all students. Visit the Academic Learning Centre for more information on services and opportunities offered to students.