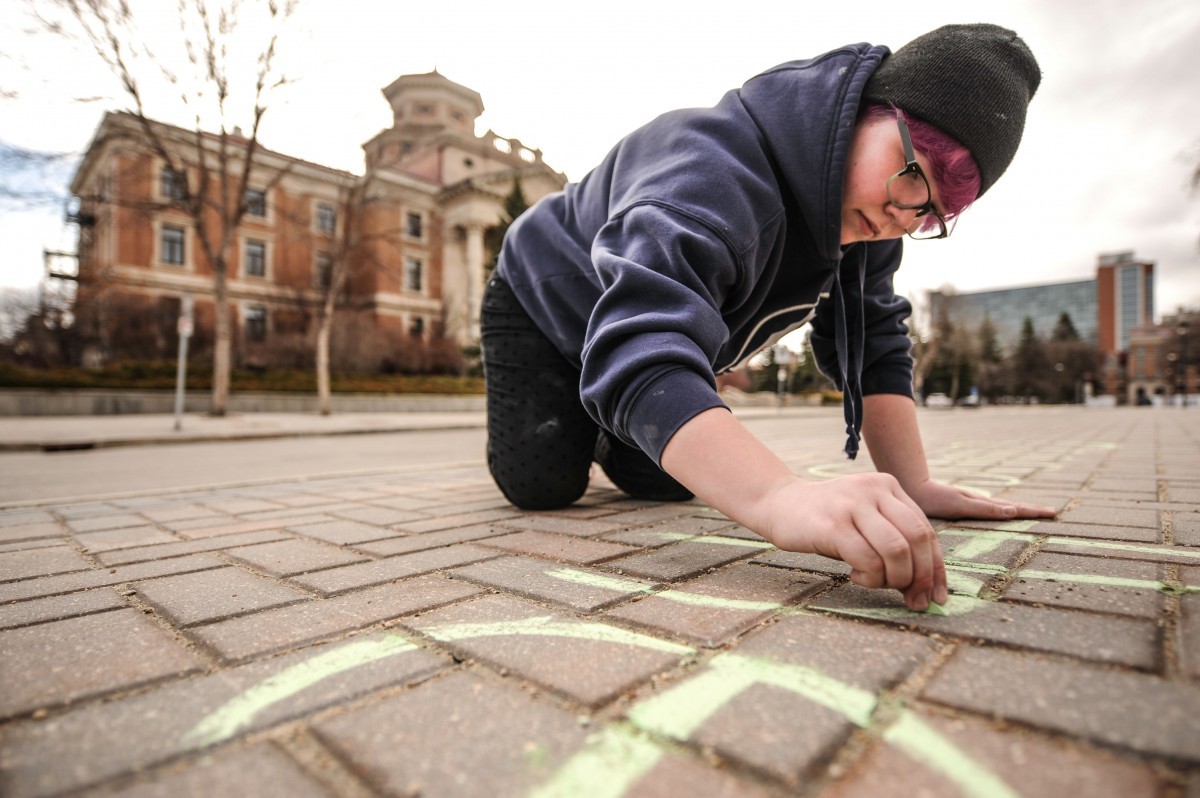 Success through Wellness: U of M's new mental health strategy
May 5, 2014 —
The new mental health strategy launched on May 5 to coincide with the national Mental Health Week (May 5 to 11) and the Not Myself Today campaign. The strategy is a call to action for students, staff and faculty to view the support of mental health as our collective responsibility.
Entitled Success through Wellness, the new strategy was approved by the President's Executive Team on February 5, 2014. As one of the strategy's recommendations, the campus mental health facilitator position has been created, expected to be filled in May 2014.
The University of Manitoba is committed to being part of the movement to change how we talk about, act towards and support mental health issues in Canada — believing it has a responsibility to our students, staff and faculty to support mental health and wellness on campus, and ultimately society, and to put forth real, attainable, concrete ways to provide that support.
President Barnard said, "Many of our students and staff face real challenges related to mental health, be it their own, or that of a friend, family member, colleague or student. It is vital for us an institution to understand and support the mental health of everyone within our University of Manitoba community.
"I am extremely proud of the work that is already underway and believe that the launch of the Success Through Wellness strategy is the starting point to a more caring, inclusive and successful future for our students and employees."
The U of M has once again partnered with Not Myself Today to promote mental health across Canada. Not Myself Today buttons, posters and other materials will be distributed across campus, including during Mental Health Week and this year's Campus Beautification Day.
As part of the Mental Health Strategy launch, the Health and Wellness Program will be working with the Active Minds student group to present a chalk campaign outside University Centre, including the fill-in blank message, "I'm feeling ________" to encourage participation and awareness. Recently established, Active Minds is the U of M's first student-run mental health advocacy, awareness and education group. It is the U of M chapter of the larger Active Minds organization.
Over the last five years, mental health on university campuses has been an increasingly important issue. Now, the U of M has created a mental health strategy that will lead to the implementation of many recommendations. The new approach reflects desire to be proactive rather than reactive with regards to mental health issues.
In February 2013, the University of Manitoba appointed Stephanie Loewen as Mental Health Consultant, on a year-long secondment from the provincial government.
During her year at the U of M Loewen worked with Student Support and Human Resources to create a mental health strategy for students and staff. The strategy or framework is based upon an assessment of our current approaches and practices to support positive mental health and an identification of areas in need of development and/or enhancement. Cross-campus consultations included student focus groups, staff and faculty surveys, and input from a broadly-constituted mental health strategy advisory committee. A draft strategy was submitted for approval in February, 2014.
The strategy, entitled Success through Wellness, was approved by the President's Executive Team on February 5, 2014.
>> See here for the UM Today story on these two great students who help to run the student group Active Minds
Also: Check out the create your own mood badge activity!