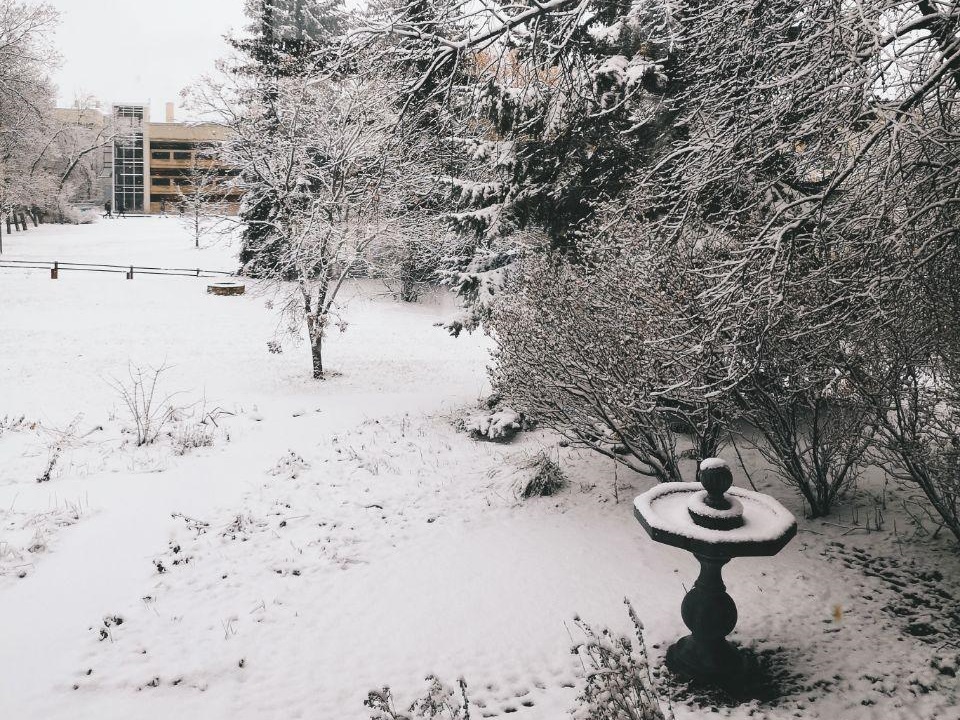 Spiritual wellness for students
February 16, 2021 —
Spiritual wellness is essential to the process of navigating one's life experiences, especially throughout the course of postsecondary education and other life stages it affects. At the University of Manitoba, Spiritual Care supports students as they continue to develop their own framework of beliefs, and discover purpose and meaning in their lives and identities.
"We support individuals whenever they're going through losses, crises and transitions, particularly with their ability to make meaning and live purposefully," says Edgar French, the Spiritual Care Coordinator. "Any situation that would make it difficult for them to feel like their life has an element of coherence, whenever there's a challenge to their understanding of self, the world around them, or their sense of belonging and connection."
Students can access confidential individualized support through one-on-one appointments with spiritual care providers from a variety of traditions not only related to religion, but also to philosophy and world view. At this time, appointments are offered by telephone or a secure video chat platform.
Depending on a student's spiritual identity, there are ways to engage whether they identify as spiritual, religious, atheist or agnostic.
French explains: "We try to inform students that spirituality is an essential component of well-being that involves all people regardless of how they identify. It's just that we all have a unique form of what that looks like."
French takes pride in the growth of the department and its work in helping students from different backgrounds. Students have opportunities to connect with a number of chaplains from various traditions, Indigenous Elders, active faith groups, and other related campus-based resources. Nonetheless, those who feel less comfortable meeting with a spiritual care provider that represents a specific faith tradition can further discuss other available options. Spiritual Care, ultimately, provides person-centered care, offering care that is attentive to the particularity of personal values and traditions.
In addition to providing outstanding support to students at an individual level, another purpose of the programs offered by Spiritual Care is to cultivate an environment that embraces diversity in spiritual identities at the University of Manitoba. "Part of our role is reminding people that we have a beautifully pluralistic and diverse community, and that we can honour and treat difference with dignity," French highlights.
Spiritual Care offers workshops and programs that revolve around spiritual health and wellness education as they relate to intergroup and interfaith dialogue. Their approach to supporting students evidently focuses on helping each person with personal challenges while simultaneously equipping them with skills to openly engage with others of different beliefs and values. In turn, the department can support individuals in bridging the gap in potentially divisive atmospheres, ultimately building a more inclusive environment for all members of the UM community.
Students interested in accessing or learning more about the types of support services provided by Spiritual Care are encouraged to contact the department. More information on Spiritual Care, including contact information, can be found on their website.