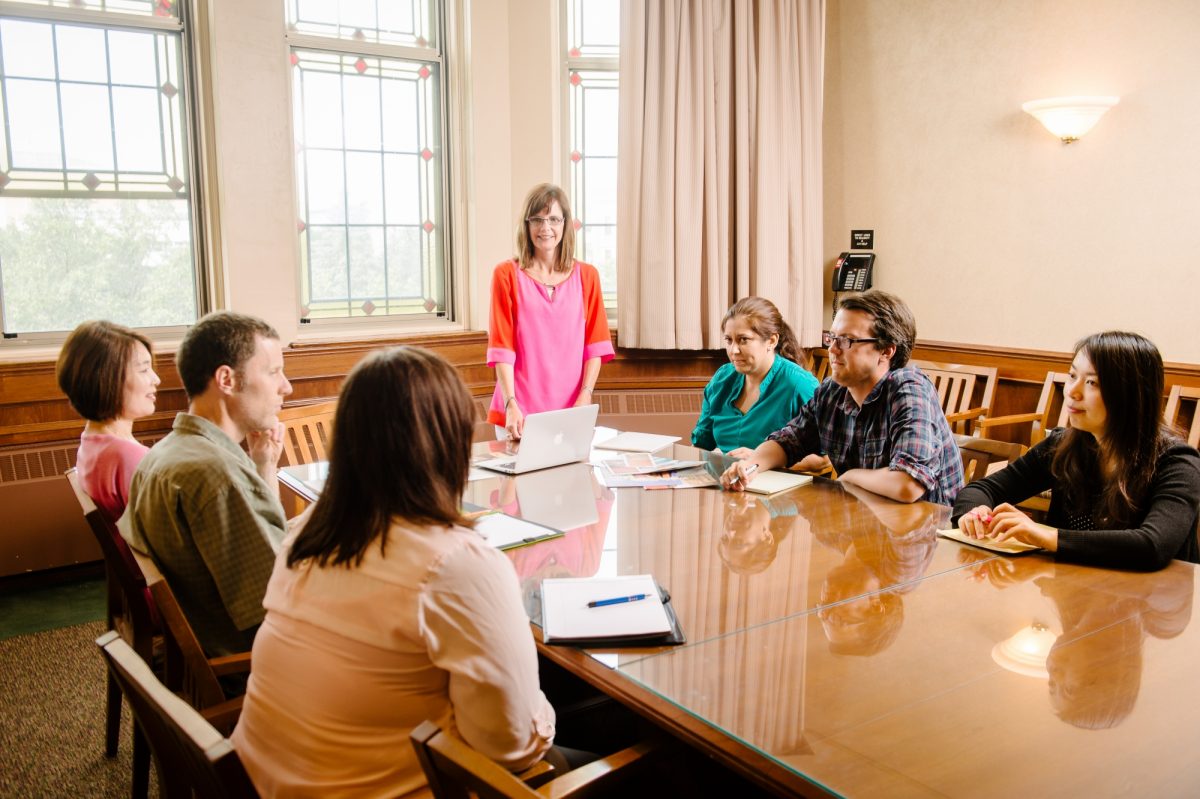 Science advisor receives 2019 Advising Excellence Award
August 13, 2019 —
Christine Adams [BA(Hons)/ 94, MEd/01] from the Faculty of Science is the winner of the 2019 Advising Excellence Award. This award is a way to celebrate the work of academic advisors, including the connections they make and the opportunities they create through their work with students.
Adams was selected in recognition of her contributions to advising and programming activities within the Faculty of Science, as well as the university community at large.
"Christine's generosity to her students and community at large is equaled by her generosity to her peers," says Krystyna Koczanski, Associate Dean of Science. "Christine is considered the 'go to' person for all advising, troubleshooting, training and support in the Faculty of Science office, and regularly devises new ways to reach out to students."
"My role is to listen and learn about each student, inform them of options, and empower them to make decisions to lead to academic success," says Adams. "Students have so many options and competing priorities that sometimes it is hard for them to make decisions about which academic path to pursue, or the best way to pursue it."
Karin Nowak-Bailey, last year's Advising Excellence Award recipient, announced the award at the Advisor Exchange meeting in June. About her experience on this year's selection committee, she said, "I was honoured to present the award because Christine had trained and helped shape my advising style and philosophy 15 years ago when we worked in U1 together. She has been a mentor and resource for many of us over the years and it was wonderful to be able to present the award to her."
Adams has spearheaded a number of initiatives for Science students, including: renewed orientation programming for first year Science students; LibChat, an online tool students can use to access advisors electronically; the move from a paper advising process to the electronic; improvements in academic and disciplinary processes; and she has been a major contributor to the extensive process of creating independent laboratory courses in chemistry.
"Christine's approach to advising is thoughtful and student-focused, with student progression and success at the heart of her work," says Brigitte Wiebe, University Advising Services Coordinator. "She finds solutions, whether issues and concerns are technical or procedural, sometimes seeming insurmountable."
Adams is proud to be a part of an inspiring team at the U of M. She says, "working with the students and other staff members in the Faculty of Science and the University of Manitoba is something I really enjoy. There are so many advisors and people in Science, and across campus, doing amazing work, and I am proud to be a part of that. To have been acknowledged with this award was truly humbling."
The award was first given out in 2018, and was started by retired University 1 academic advisor, Wendy McLean. McLean established this award to recognize advisors for their outstanding academic and student advising achievements.