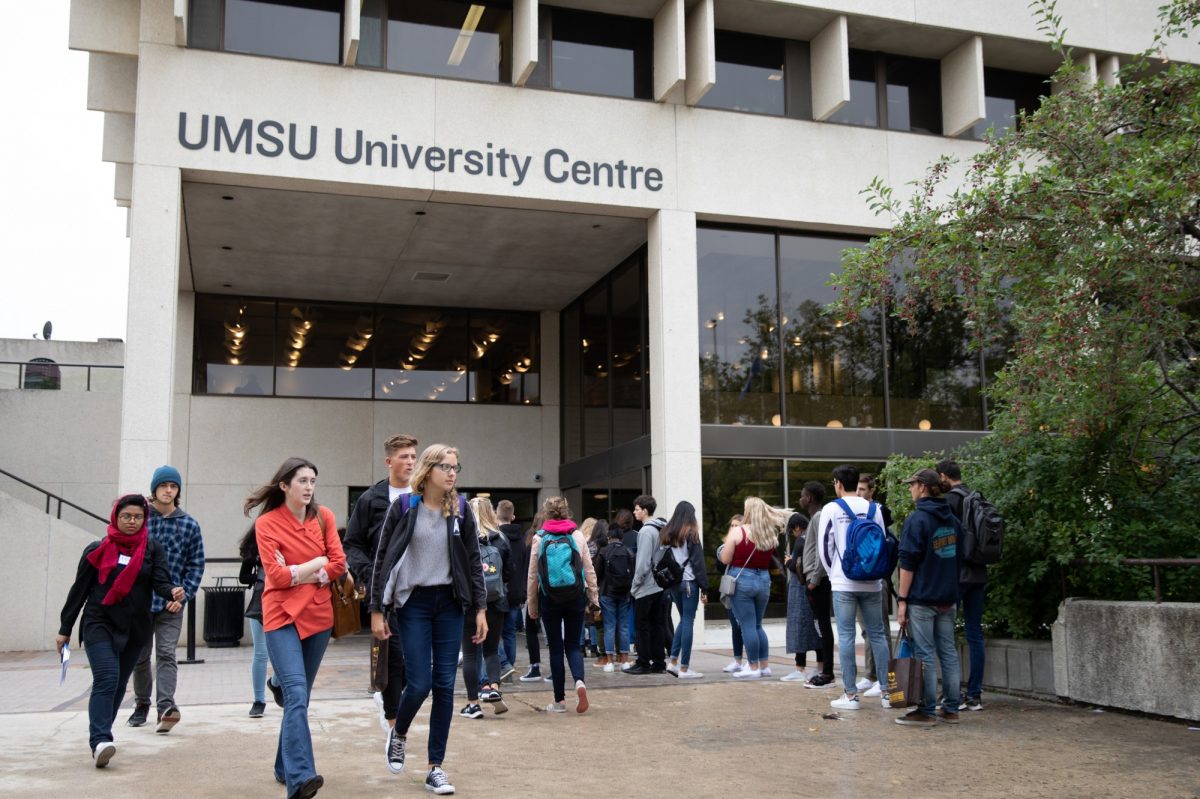 Register for Campus Tours
May 20, 2022 —
Many UM students have only attended classes online over the past two years and are now looking forward to coming to campus this summer and fall. To help all returning and newly admitted students feel at home on campus, the Student Life Office is pleased to offer in-person Tours throughout the summer.
Beginning May 25, 2022, and running all summer, the Student Life team will offer weekly tours of the Fort Garry campus. The upper-year student tour guides will highlight key buildings, study spots and the office students will need to know about. Tours will last 75-90 minutes and will run on Wednesdays or Thursdays at 1:30 p.m., starting at room 225 University Centre.  For the complete schedule and to register for a tour, please visit Career Connect, events calendar. For more details, please do not hesitate to contact Student Life at studentlife [at] umanitoba [dot] ca, call (204) 474-9093, or drop by 225 University Centre.
The University of Manitoba continues to keep your safety top of mind. Masks are mandatory and must be worn in all indoor spaces on all our campuses to protect the community against Covid-19. While KN95 masks are highly recommended, 3-ply medical masks (minimum ASTM Grade 2) are also acceptable. Tour attendees and tour guides will also maintain physical distancing and screen themselves for COVID-19. Details are available at umanitoba.ca/coronavirus/students.
Calling All Returning Students
If you are a returning student and are looking for an opportunity to volunteer this summer, the Student Life office has opportunities to be involved in the campus community, including Orientation volunteer positions and the New Student Peer Mentoring Program. These opportunities will offer students  a chance to build leadership skills by offering the student leadership workshop development series, as well as the opportunity to gain recognition for their work as leaders through the Emerging Leader Award.