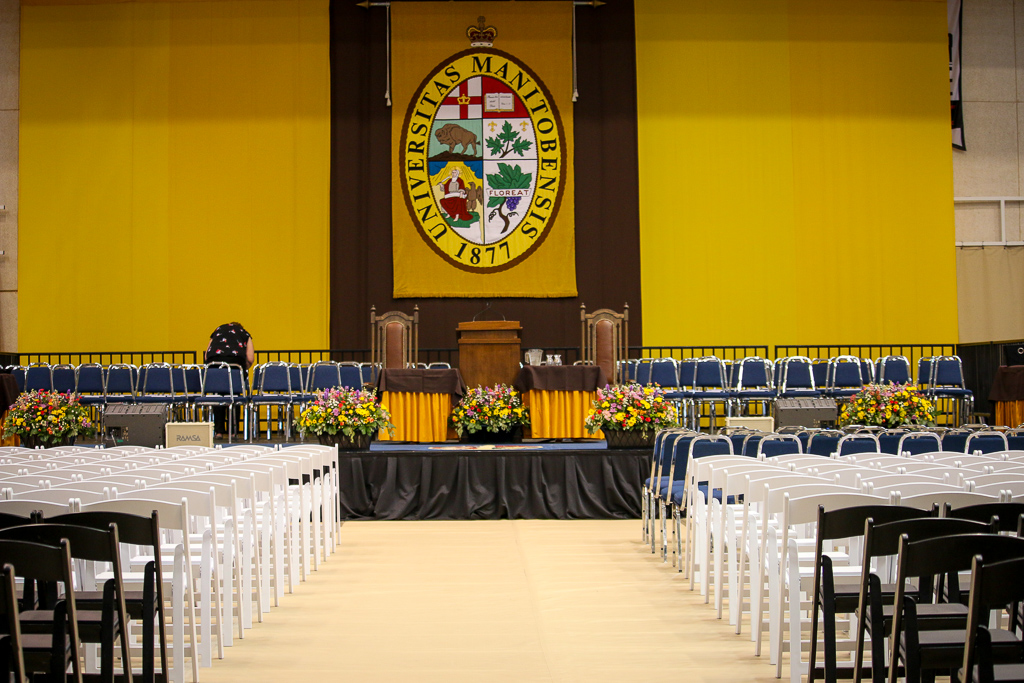 Preparing for virtual convocation – new deadlines
As you may know, the online Convocation platform was down temporarily, but it is now back up, and the deadlines have been extended.
May 27, 2020 —
The big day is coming up – virtual convocation celebration 2020!
Congratulations graduates! During the live-streamed virtual event you will be conferred as a slide with your photo and a personal message comes across the screen.
You will have received an email from convocation2020 [at] umanitoba [dot] ca on Tuesday, May 26 with a unique link to your virtual convocation account. Once you've created a password you can begin the registration process.
For those of you concerned about the pronunciation of your name, you have until June 8 at 7 p.m. to go online, log in and record your pronunciation for our online emcee to read during the ceremony.
Otherwise, you have until June 18 at 9:00 p.m. to log into the system to upload your photo and personal message to be displayed during the ceremony.
If you have any questions or concerns while completing the registration form, please email convocation2020 [at] umanitoba [dot] ca.
Here are a few helpful tips to log in and create your slide for the virtual ceremony:
Confirm your full name appears under Graduate Information.
Upload your photo. A headshot photograph or grad photo is recommended. Note: the accepted file types are .jpg or .png, with a maximum size of 5MB.
Share a personal message, which will appear on your slide during the ceremony. Note: the maximum character count for your slide is 150 characters. Remember this is a formal ceremony, slides will be reviewed for inappropriate language.
Phonetics – type your name phonetically the way it should be pronounced by the emcee during the ceremony. You will also have the opportunity to record your name over the phone.
Don't forget to let your friends and family know they can find the virtual ceremony link here.
Take a moment to think about all you've accomplished – the journey, the deadlines and the late hours, the sacrifices you may have had to make, but also how sweet this victory is. You've worked hard, you've met your goal, now go out, make us proud and change the world.