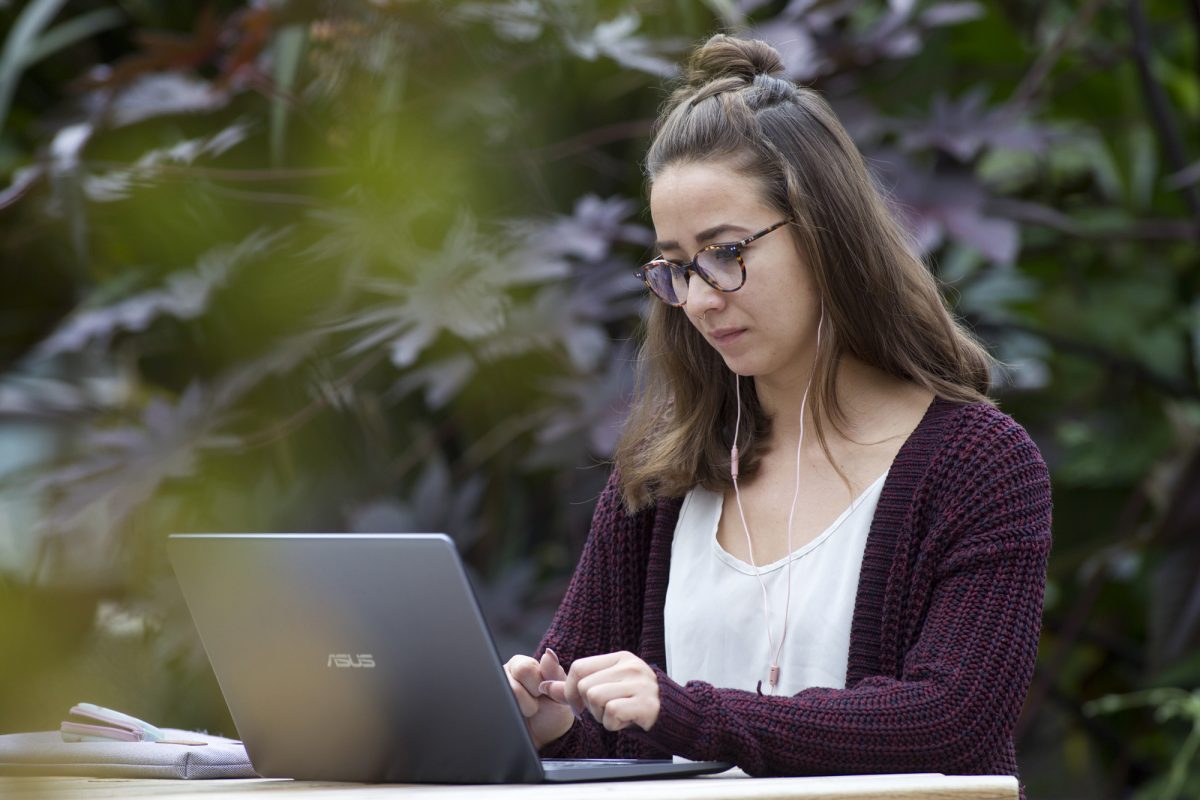 Prepare for success when studying for finals
April 11, 2022 —
It's the end of the term once again and, naturally, that means that exam and final project dates are near. Spending your time studying is to be expected, but there are some additional aspects to exams that you should consider before beginning your study preparations. Take note of what a healthy study schedule includes, and you should also keep academic integrity in mind while you study.
Remember: The exam period is taking place from April 26 – May 3, 2022.
You can review the final exam schedule on our website, for details on your exam.
Personal health and studying
To start, you should take into account all the aspects of your life that go into creating the best study results before, during, and after any given study session.
Staying focused and disciplined requires rest and reflection. When equations and sentences begin to blur and blend in unpredictable ways, remember to give your brain time to relax and process all the information you are reviewing. Take some time to stretch or sit back and meditate on the subject so that you can digest whatever you were working on. In whatever way you decide to rest from studying, ensure that you do indeed take small breaks. If you feel overwhelmed, take advantage of the Student Supports available – ranging academic and study supports to mental health support.
Your physical needs are half the battle. It is incredibly important that you take the time that you need to restore not only your mind, but also your body. Eating nutritious meals, being active, and getting the rest that you need replenishes you and plays a major part in the effectiveness of your studies. Remember to enjoy some time outside in the spring sun or take advantage of UM's recreation facilities.
Take the edge off studying with hobbies and activities. Be sure to take the time to pursue your interests. If that means indulging in some movies, hiking in the wilderness, or catching up with those closest to you, be sure to include time for you, and your other aspirations and commitments alongside your final exam preparations.
Academic Integrity and Exams
In addition to keeping your mind and body in the best condition possible while preparing for your exams, you should also consider the importance of keeping your academic record in its best condition too.
The University of Manitoba takes academic integrity seriously and there are policies in place to ensure that this integrity is upheld. Cheating is often the most direct way of breaching academic integrity policies, such as accessing unauthorized materials during your exam or plagiarizing the work of other students, but there are other ways of breaching these policies too, such as helping another student during their exam or ignoring your instructor's time limits and rules. Remember that disregarding academic integrity policies may result in severe academic disciplinary actions.
To avoid committing academically dishonest actions, especially unintentional actions, ensure that you consult with the Academic Integrity web page, view the Final Examinations and Final Grades Policy web page, and inquire with your instructor about what actions are and aren't permitted during your final assessments in their course.
With that said, we wish you the best of luck at the end of your term and during your final tasks. Take care out there and study smart everyone!